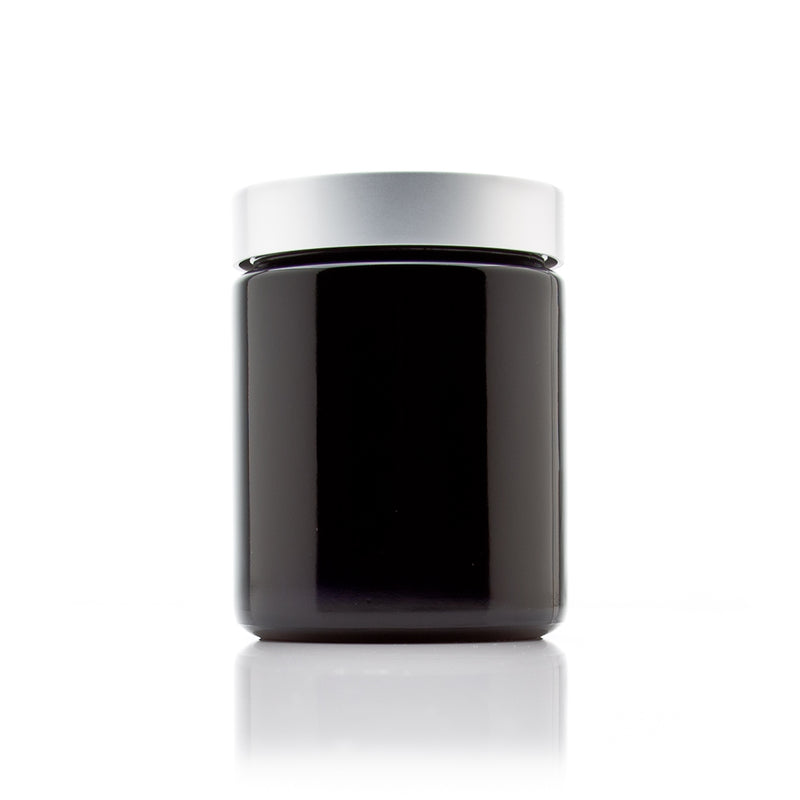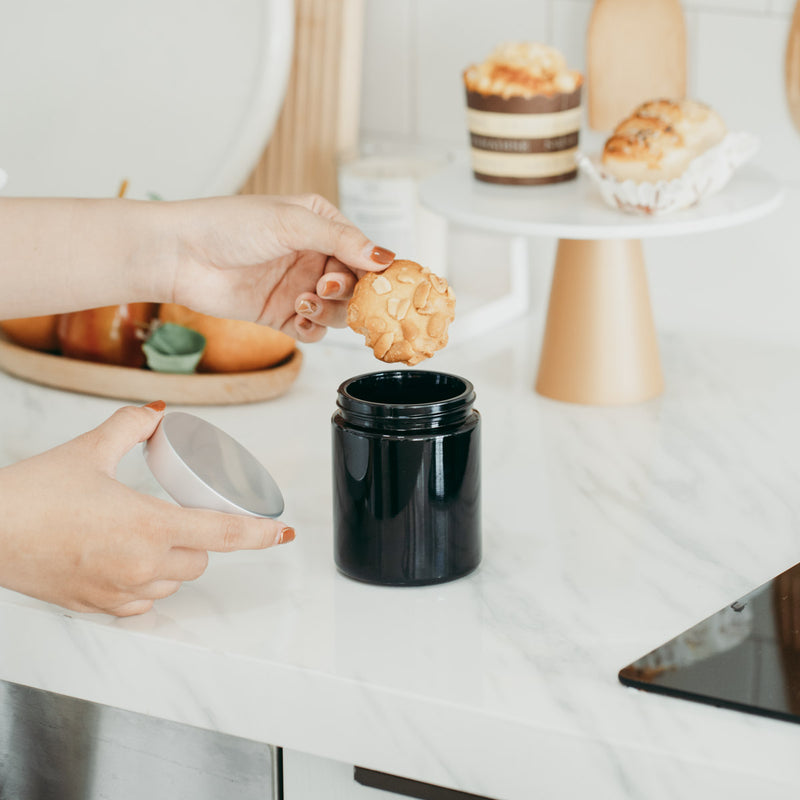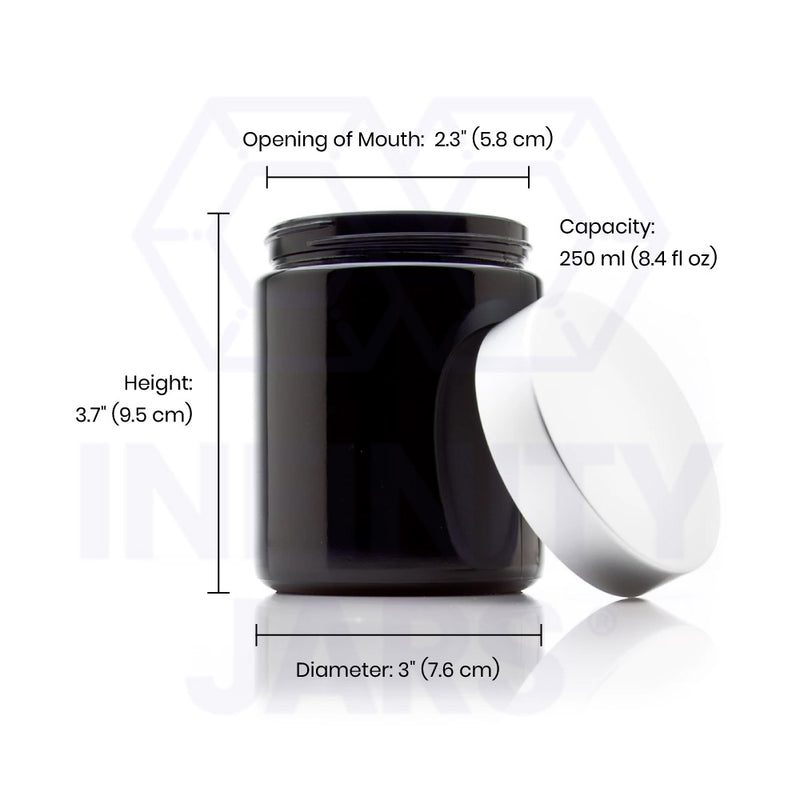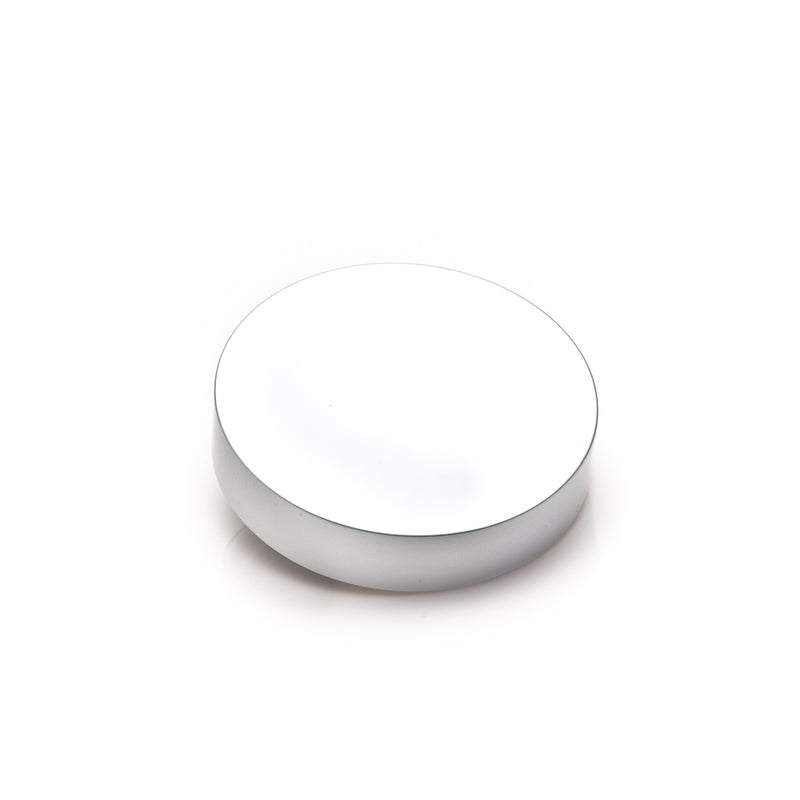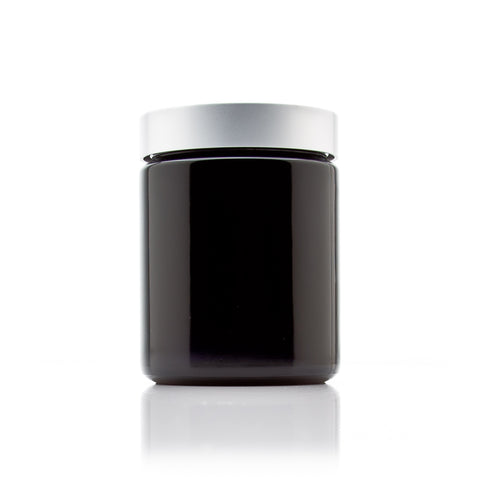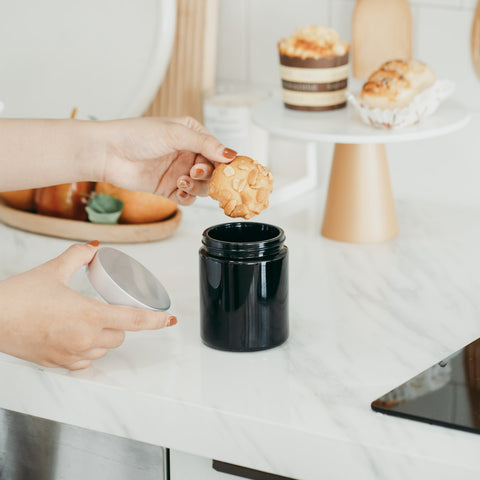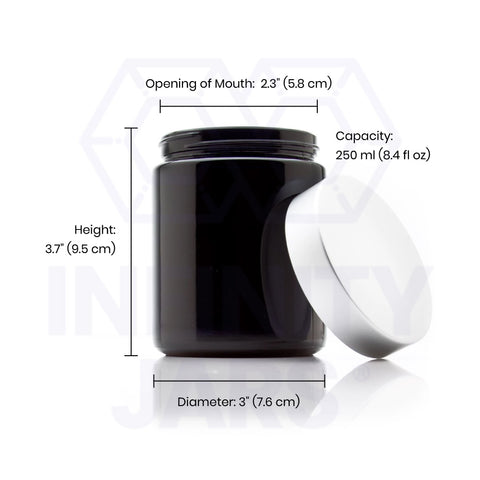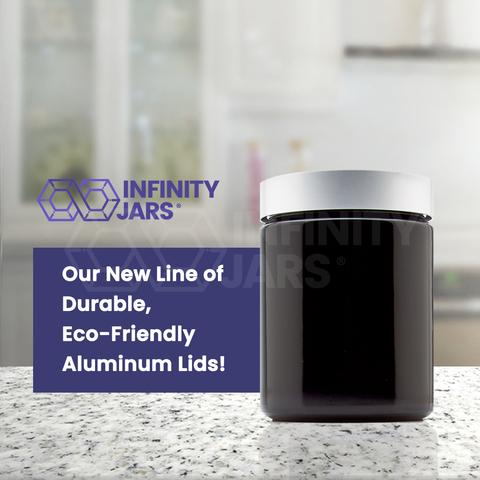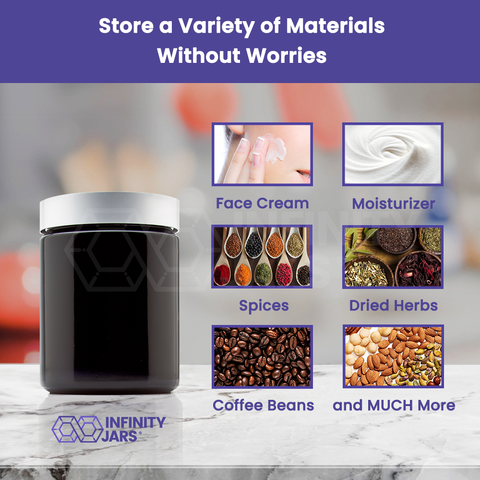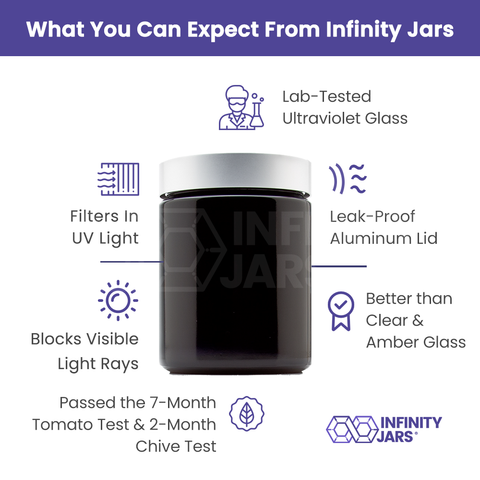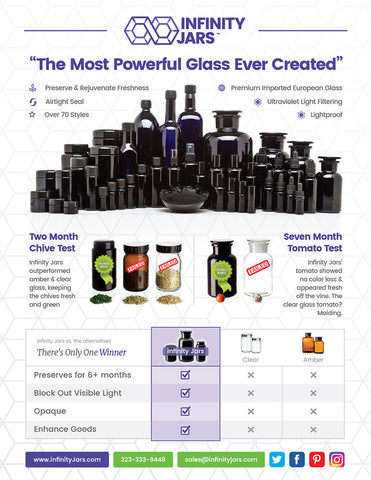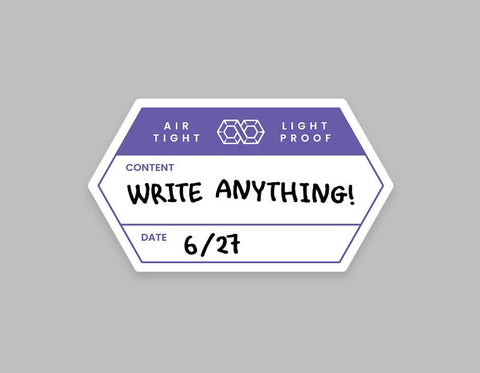 Frequently Bought Together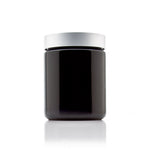 Silver Collection 250 ml Screw Top Jar with Aluminum Lid
$22.00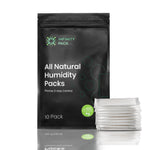 Infinity Pack 4g, 10 pack, 62% RH
$15.00
Why You Should Buy This Set?
This powerhouse combination removes humidity from the inside and blocks harmful UV, oxidation, and moisture. Our patented two-way technology helps keep herbs, spices, and other moisture-sensitive products fresh for up to 3 months, retaining the fragrance and flavor of what's inside the glass jar. Learn more about Infinity Pack >
$37.00
$71.50
48% OFF!
Add this set to cart
Lightproof

Lightproof Ultraviolet Glass Blocks All Visible Light Rays
Airtight

Airtight Design Dramatically Slows Degradation
Heavy-Duty

Thick European-Made Glass Designed in a Lab
Description:
 Live a more eco-friendly life in a more eco-friendly home with this washable and reusable 250 ml Glass Jar with Aluminum Lid. Make your very own organic, eco-friendly goods and keep them fresh for as long as six months to two years in this high-quality glass screw top jar. 
New Aluminum Lids
This isn't just your run-of-the-mill jar, too -- it belongs to our new line of jars with snazzy aluminum lids. These aluminum lids are a new addition to our products -- they're more durable, more secure, better for the environment, and better-looking as well! It definitely lends an air of luxury and sleekness to the jar. You can be sure that they won't crack or break, keeping the contents of the jar secure even in the roughest of rides or the clumsiest of hands. 
Longer Shelf Life
You won't have to worry about keeping the good stuff in and the bad stuff out. The aluminum lid isn't just for prettying the jar up. It was also designed to effectively keep air and moisture out, thus keeping the contents safe from molds, bacteria, fungi, and other gnarly things that make even the best things go bad. If you're going organic, then the products you'll use are unlikely to have chemical preservatives. Thus, you'll definitely need all the help you can get to make these products last longer. 
Depending on the product you're storing, an airtight lid may make all the difference in the world. So why settle for less? 
Ultraviolet Glass
Every container in our collection is made of glass that has been lab-proven to be capable of organically preserving goods for as long as two years, maybe even more. 
How's that, you ask? These containers are made of ultraviolet glass, which effectively keeps visible light at bay. That's the secret of UV glass: it blocks harmful visible light rays while letting beneficial UV and infrared light through. Visible light rays, which can pass through clear and amber-colored glass containers, can speed up the degradation of organic matter. However, if you keep visible light away in favor of UV and infrared light, your organic products will be able to retain their freshness and quality for a longer period of time. 
Organic products are good for the health, but they do need a little extra TLC. Our 250 ml Screw Top Jar with Aluminum Lid is definitely that little extra you're looking for. Order a jar today and see for yourself!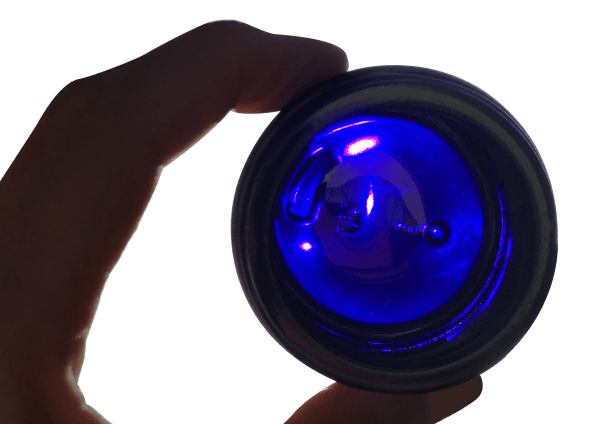 Patented Ultraviolet glass
The secret of its high-performance is in its glass pigmentation. While it looks black on the outside, it's actually made of ultraviolet glass. Ultraviolet glass blocks all harmful visible light while beneficial UV and infrared rays that extend the freshness of goods.
Infinity Jars Versus Common Jar Types
| | | | |
| --- | --- | --- | --- |
| | Infinity Jars | Clear Jars | Amber Jars |
| Preserves for 2+ Years | | | |
| Enhances Contents | | | |
| Blocks Out Visible Light | | | |
| Airtight Cap, Leak-proof | | | |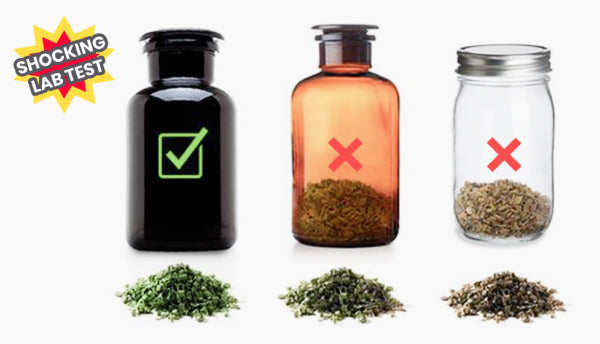 2-MONTH CHIVE TEST
The Infinity Jar clearly outperformed the other jars by keeping the chives green and fresh. Chives are among the most fragile and easily perishable herbs you can find at a grocery store.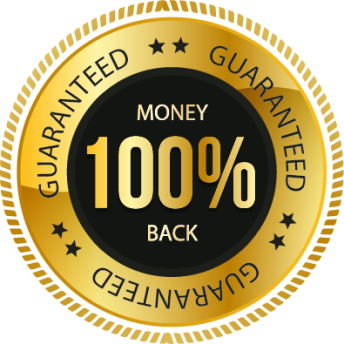 30-DAY MONEY-BACK GUARANTEE
If for any reason you are not 100% satisfied, please return your Infinity Jars product(s) within 30 days for a no-questions-asked refund.
Care Instructions
Dishwasher safe. Avoid putting the jars in the bottom rack.
Simply hand-wash the jars with soap & dry them off. Avoid extreme changes in temperature.
Other Sizes in This Style