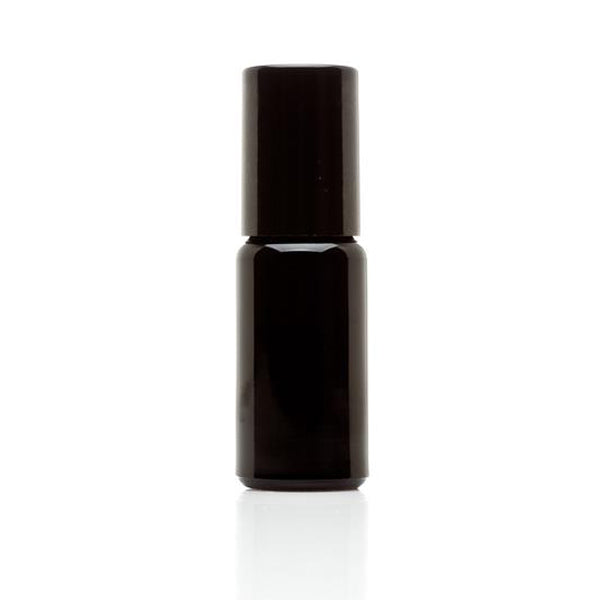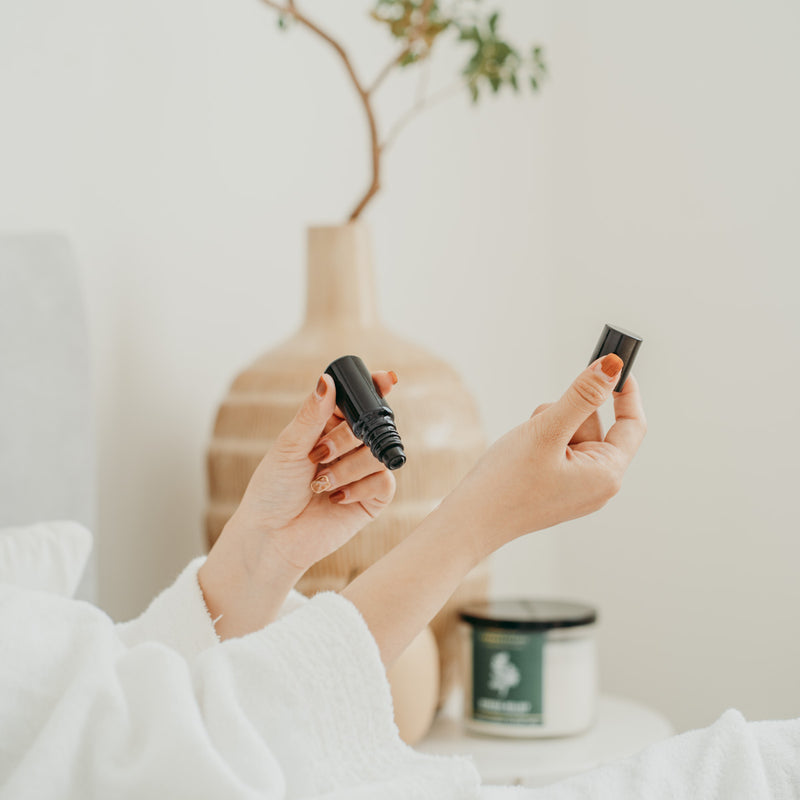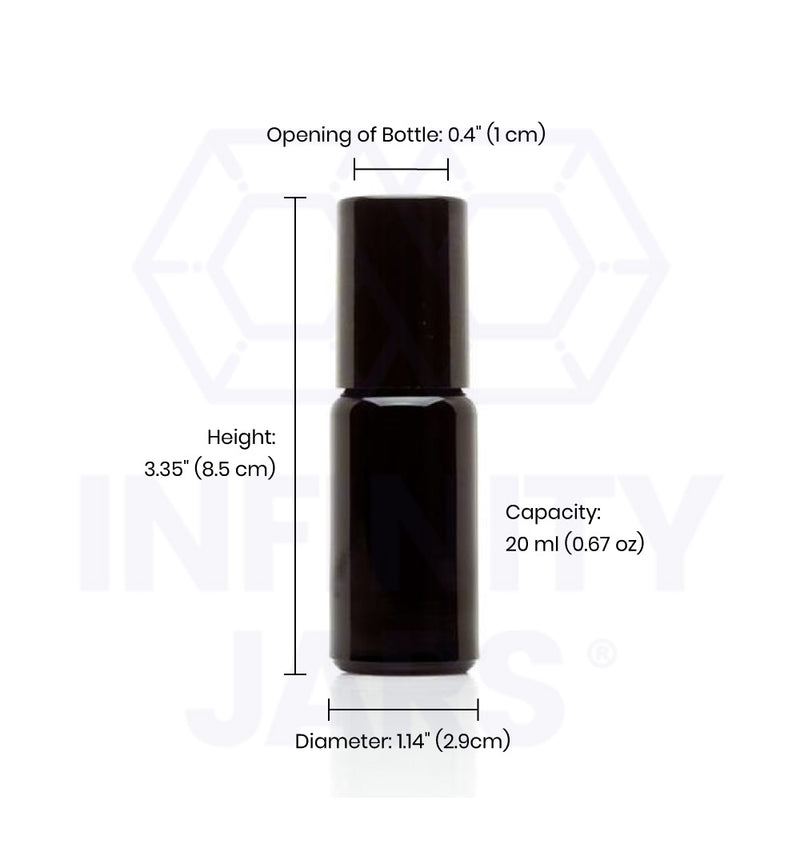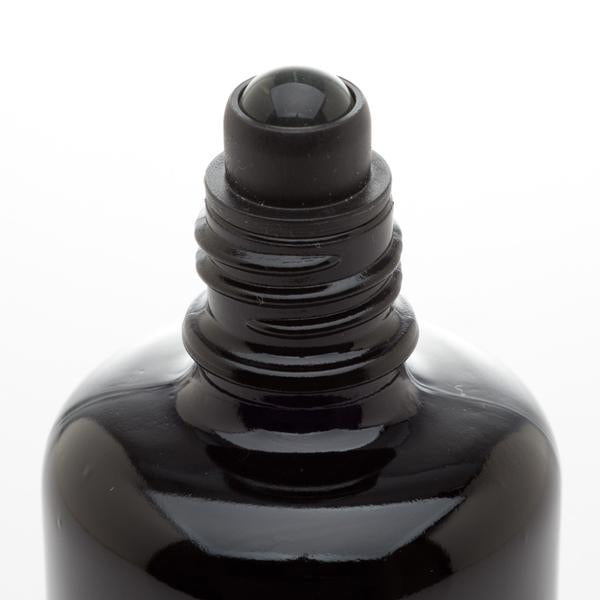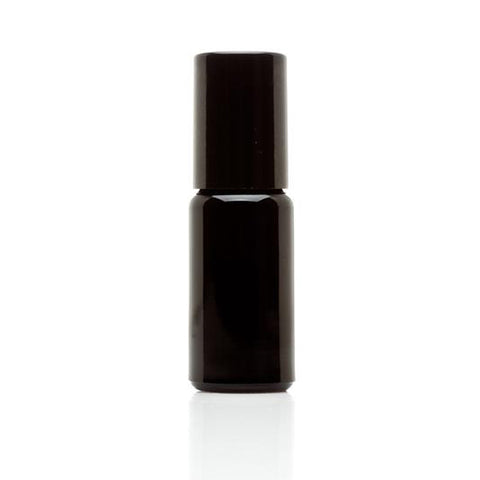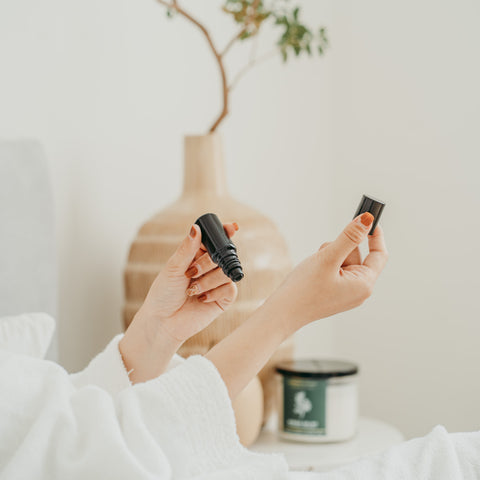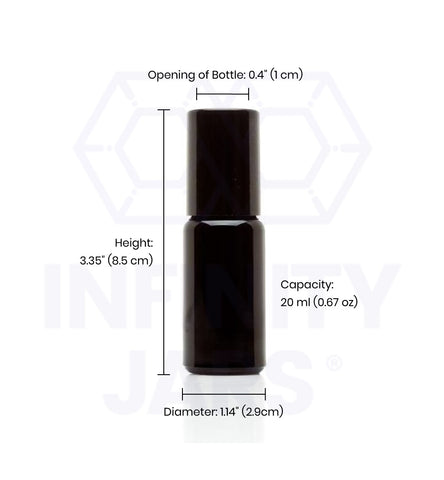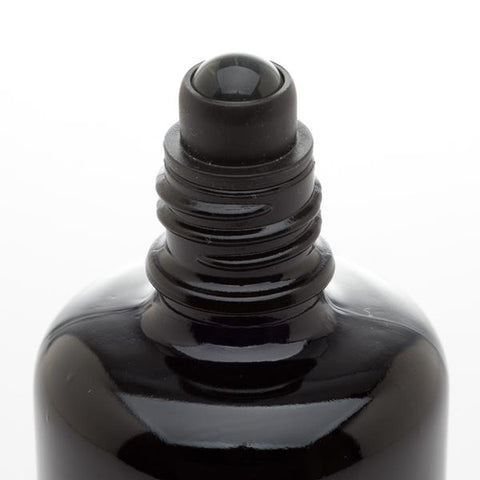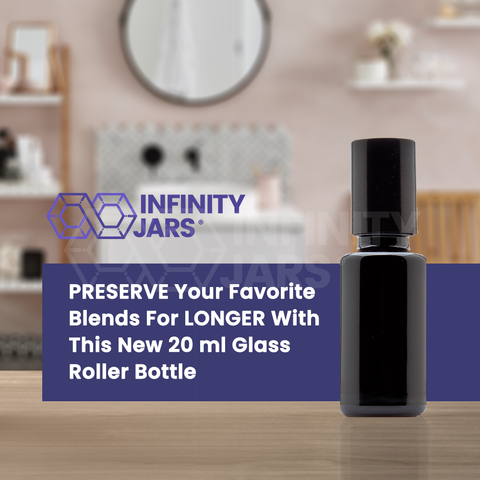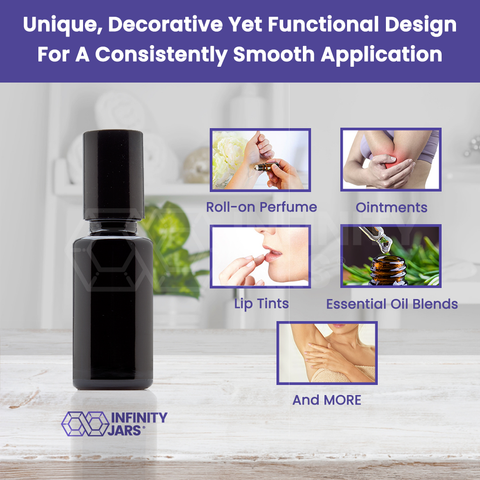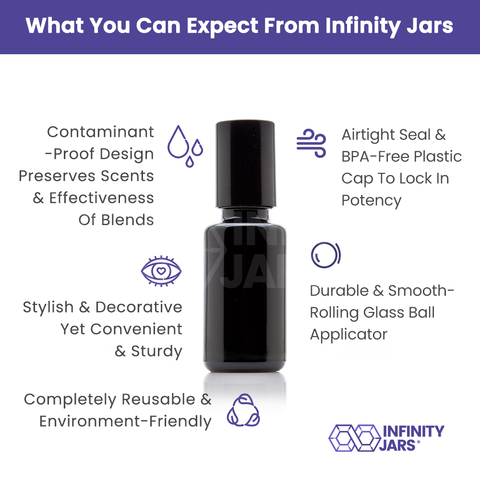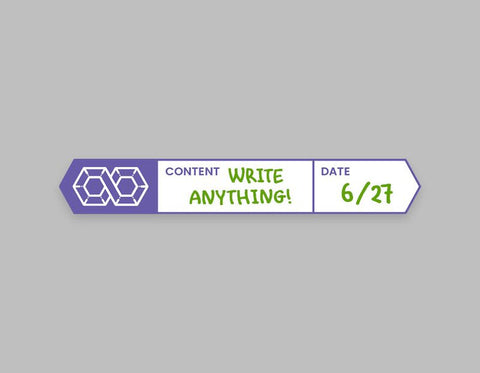 Lightproof

Lightproof Ultraviolet Glass Blocks All Visible Light Rays
Airtight

Airtight Design Dramatically Slows Degradation
Heavy-Duty

Thick European-Made Glass Designed in a Lab
Description:
Here it is folks, that missing link between two certain sizes that you've been waiting for. Because really, when 15 ml is much too small and 30 ml is much too much, what does anyone do? Why, come up with a 20 ml size, of course! That's right—armed with every element that makes all our glass roller bottles so great and handy, this new 20 ml glass roller is Infinity Jars' solution to all your Goldilocks woes.
What Makes It Great?
Nearly as compact as the 15 ml glass roller but with a bit more capacity, the 20 ml glass roller also comes with a unique design that easily distinguishes it from the other sizes. What has not changed is how it's made from the same UV filtering glass that protects your vulnerable liquids from being damaged by the harmful rays of the sun even as it lets in the disinfecting and preserving light rays called UVA and Infrared. This glass-tempering technology hails straight from Europe, and it's been lab-tested to certify its effectiveness in keeping whatever you put inside it from spoiling while also preventing leakage or seepage—whether from the outside or in.
A Variety of Uses
Make your special blends of scents keep for longer. All our containers are guaranteed to preserve the integrity of whatever you choose to put in it, whether it's the delicately balanced essential oils that you took great pains to get "just right" or simple store-bought tea leaves—the jars don't discriminate, they just do their jobs. Our new 20 ml glass roller is no different. You can entrust your precious handmade perfume to it and see it last, unchanging, for six months or even longer, or you can use the relatively smaller size to test a new blend that you're not sure you're going to love yet. And if you decide "no" after all, you can simply wash and rinse the bottle to make way for a new experiment.
Great All-Around Features
You know what else is great? The cap is BPA-free and effectively keeps the fragrance locked in while keeping contaminants and oxidants out; the roller is hardy and would just "roll" smoothly with the punches, however many hundreds of times you end up using it; and the high quality glass itself is thick and durable—even strongly acidic essential oils won't be able to eat at its surface, and it won't smash or fracture from a simple fall. The best part yet? It's probably how this particular 20 ml glass roller is so darn pretty it could double as a display.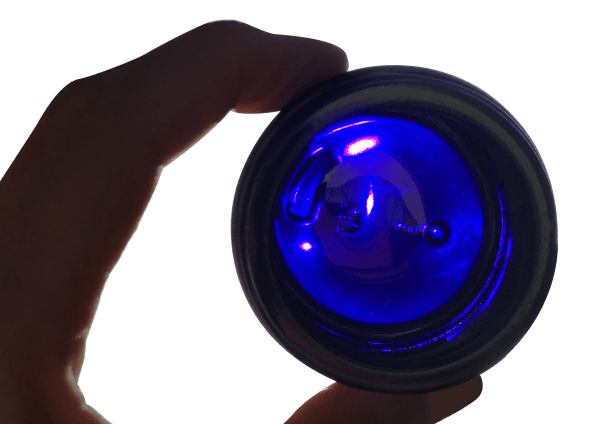 Patented Ultraviolet glass
The secret of its high-performance is in its glass pigmentation. While it looks black on the outside, it's actually made of ultraviolet glass. Ultraviolet glass blocks all harmful visible light while beneficial UV and infrared rays that extend the freshness of goods.
Infinity Jars Versus Common Jar Types
| | | | |
| --- | --- | --- | --- |
| | Infinity Jars | Clear Jars | Amber Jars |
| Preserves for 2+ Years | | | |
| Enhances Contents | | | |
| Blocks Out Visible Light | | | |
| Airtight Cap, Leak-proof | | | |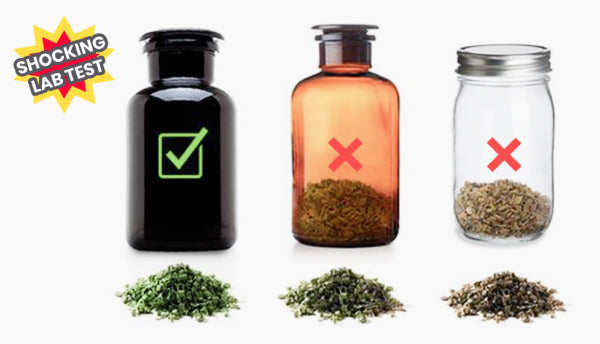 2-MONTH CHIVE TEST
The Infinity Jar clearly outperformed the other jars by keeping the chives green and fresh. Chives are among the most fragile and easily perishable herbs you can find at a grocery store.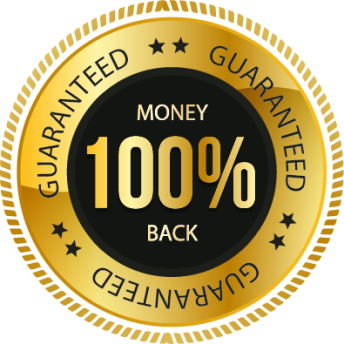 30-DAY MONEY-BACK GUARANTEE
If for any reason you are not 100% satisfied, please return your Infinity Jars product(s) within 30 days for a no-questions-asked refund.
Care Instructions
Dishwasher safe. Avoid putting the jars in the bottom rack.
Simply hand-wash the jars with soap & dry them off. Avoid extreme changes in temperature.
Other Sizes in This Style