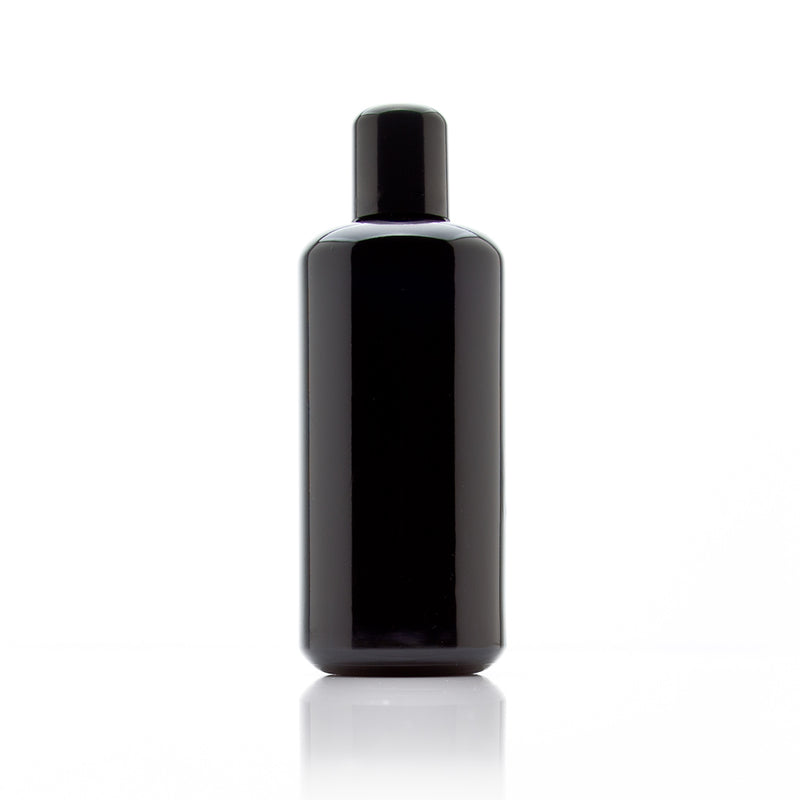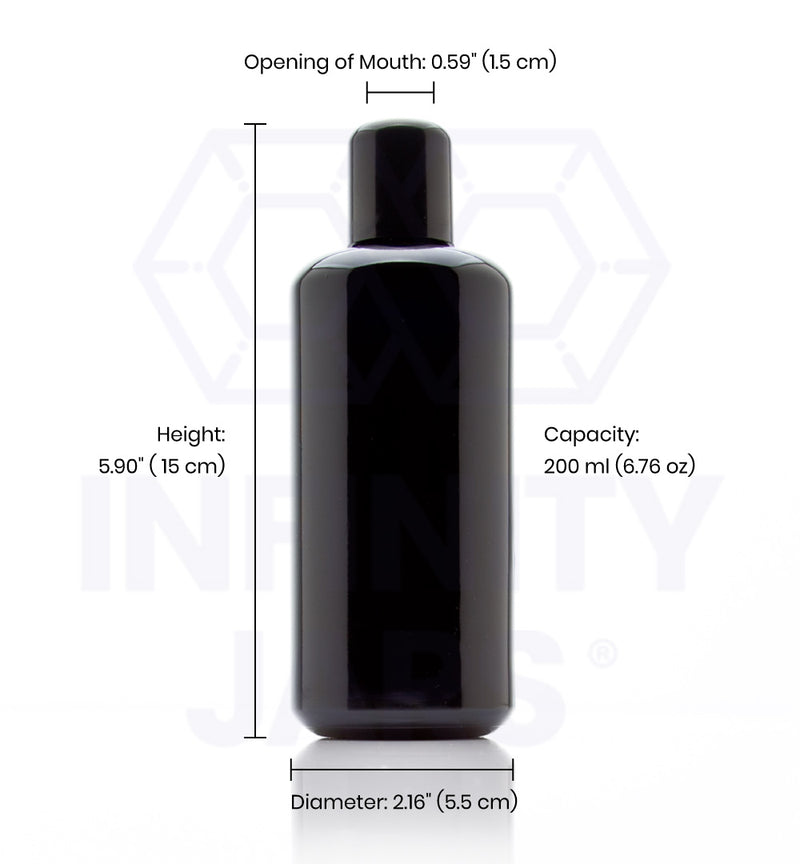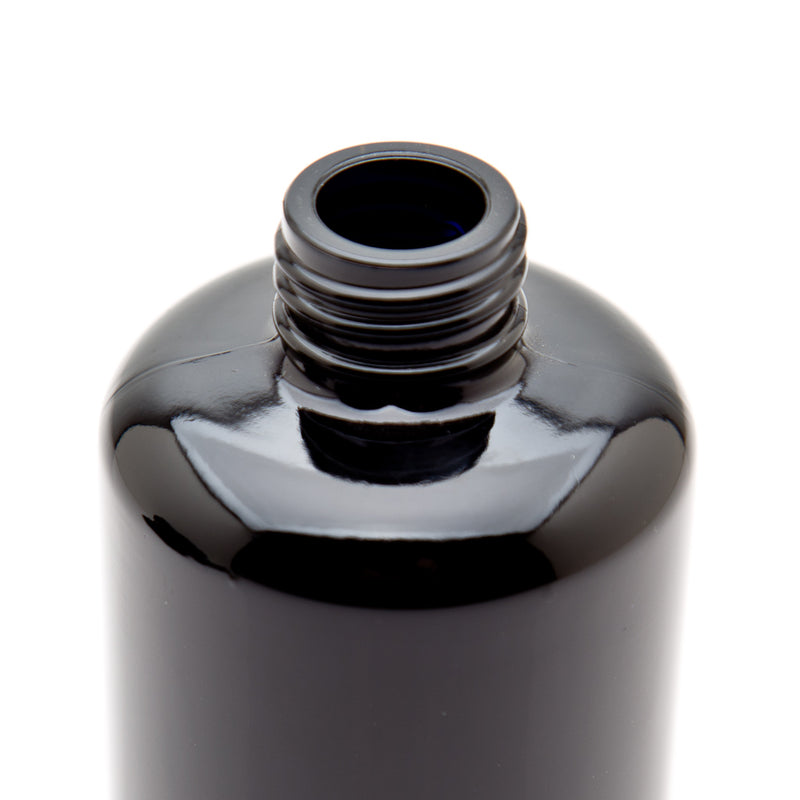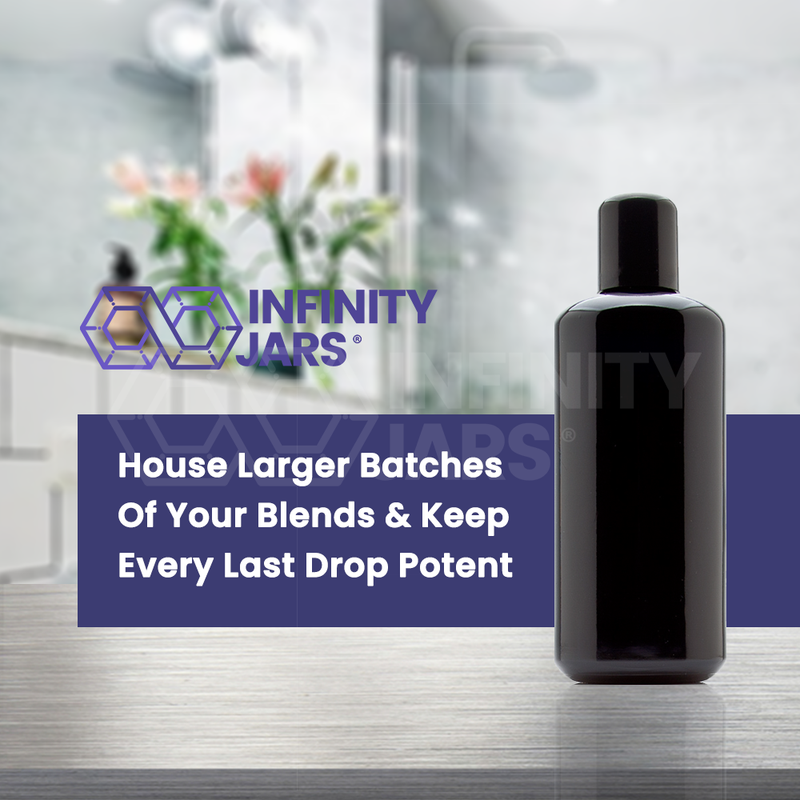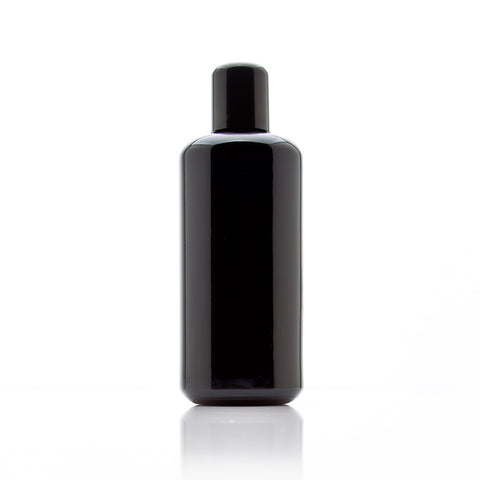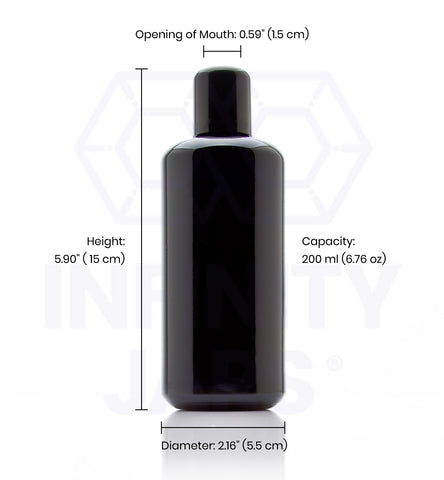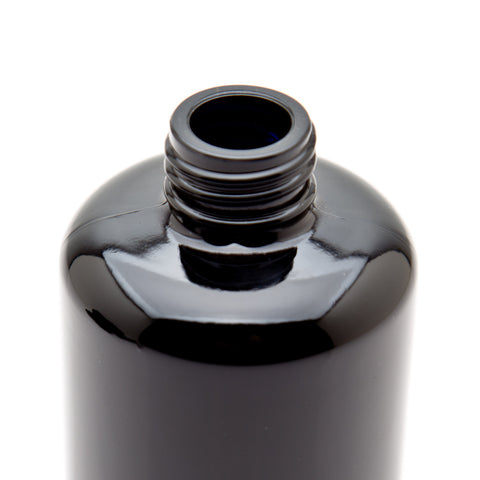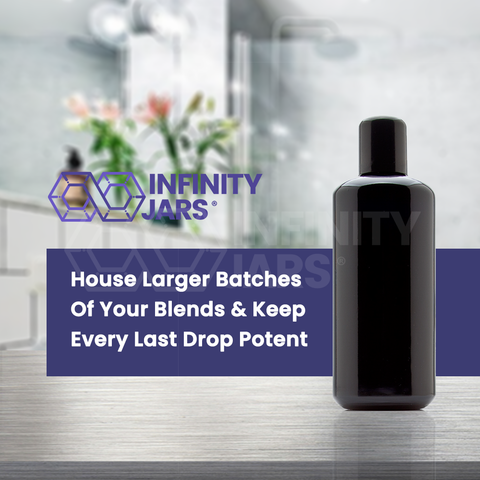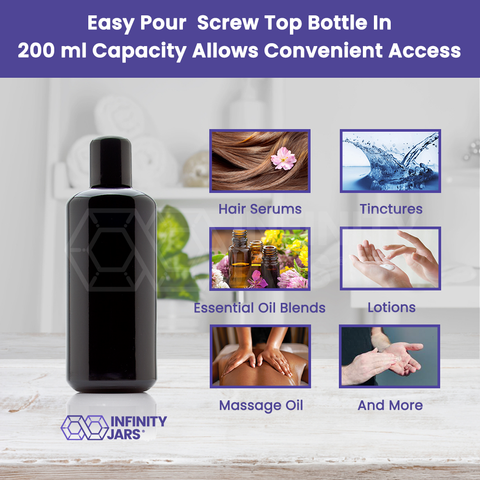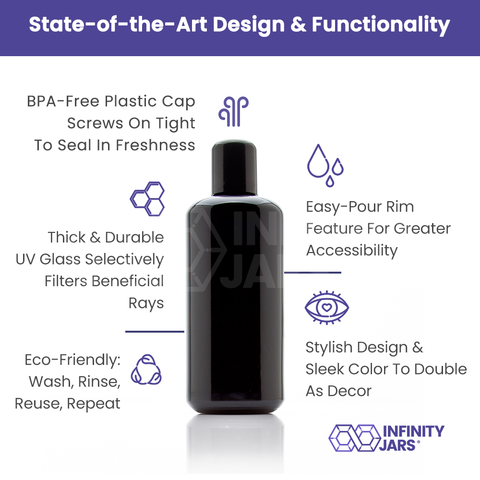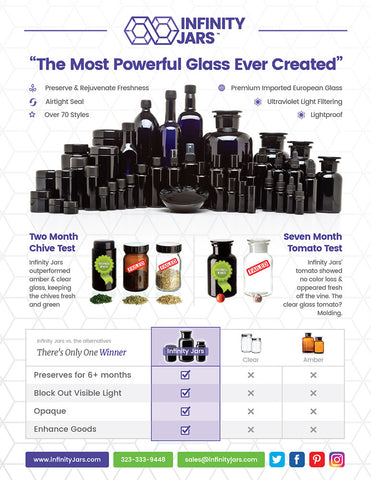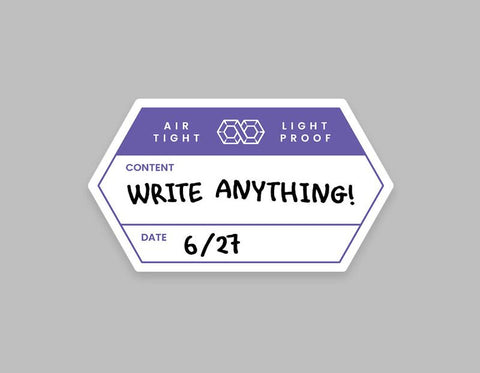 Lightproof

Lightproof Ultraviolet Glass Blocks All Visible Light Rays
Airtight

Airtight Design Dramatically Slows Degradation
Heavy-Duty

Thick European-Made Glass Designed in a Lab
Description:
A Versatile New Addition
Our new line of Easy Pour Screw Top Bottles comes in a range of sizes, with a convenient 200 ml capacity being the largest. It's the perfect container for big batches of massage oil blends, lotions, creams, or concentrates.
Trusty Science
With our glass' advanced UV filtering action that keeps out damaging light rays while allowing in Infrared and UVA which have preservative and disinfecting properties, you won't have to worry that your blends would spoil, oxidize, or lose some of their scent, potency, or effectiveness. In fact, they can only be further improved inside this thick and durable container—you can even expect them to still be viable even after two years!
Convenient New Features
Take advantage of this line's "no insert" type BPA-free plastic cap that allows ease of access to your liquid products and keeps its freshness locked in when not in use. Pour directly from the bottle or take quantities using long pipettes. It's so sleek and stylish you can even use it for cool and tasty beverages you can take on the go (please note that materials made of glass are inherently unsafe when placed in freezers; please exercise caution.)
Can Double As Decors!
As with all our products, this bottle's modern design and coloring—which is a purple so dark it appears black—won't be out of place in any room. Place it in your kitchen or your vanity, or anywhere else in the house that needs accenting, and see its value double as a decorative piece.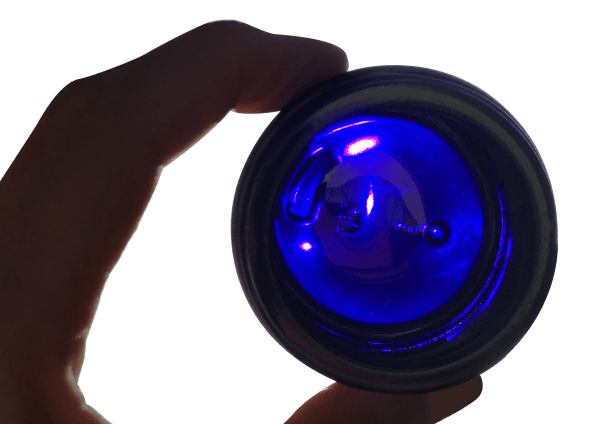 Patented Ultraviolet glass
The secret of its high-performance is in its glass pigmentation. While it looks black on the outside, it's actually made of ultraviolet glass. Ultraviolet glass blocks all harmful visible light while beneficial UV and infrared rays that extend the freshness of goods.
Infinity Jars Versus Common Jar Types
| | | | |
| --- | --- | --- | --- |
| | Infinity Jars | Clear Jars | Amber Jars |
| Preserves for 2+ Years | | | |
| Enhances Contents | | | |
| Blocks Out Visible Light | | | |
| Airtight Cap, Leak-proof | | | |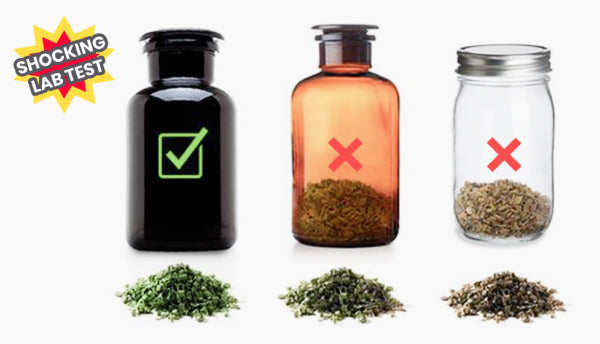 2-MONTH CHIVE TEST
The Infinity Jar clearly outperformed the other jars by keeping the chives green and fresh. Chives are among the most fragile and easily perishable herbs you can find at a grocery store.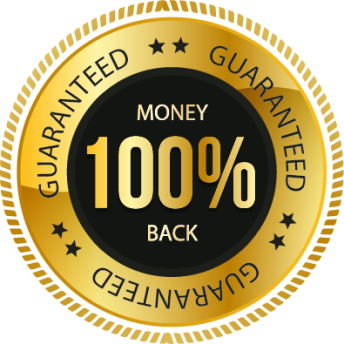 30-DAY MONEY-BACK GUARANTEE
If for any reason you are not 100% satisfied, please return your Infinity Jars product(s) within 30 days for a no-questions-asked refund.
Care Instructions
Dishwasher safe. Avoid putting the jars in the bottom rack.
Simply hand-wash the jars with soap & dry them off. Avoid extreme changes in temperature.
Other Sizes in This Style