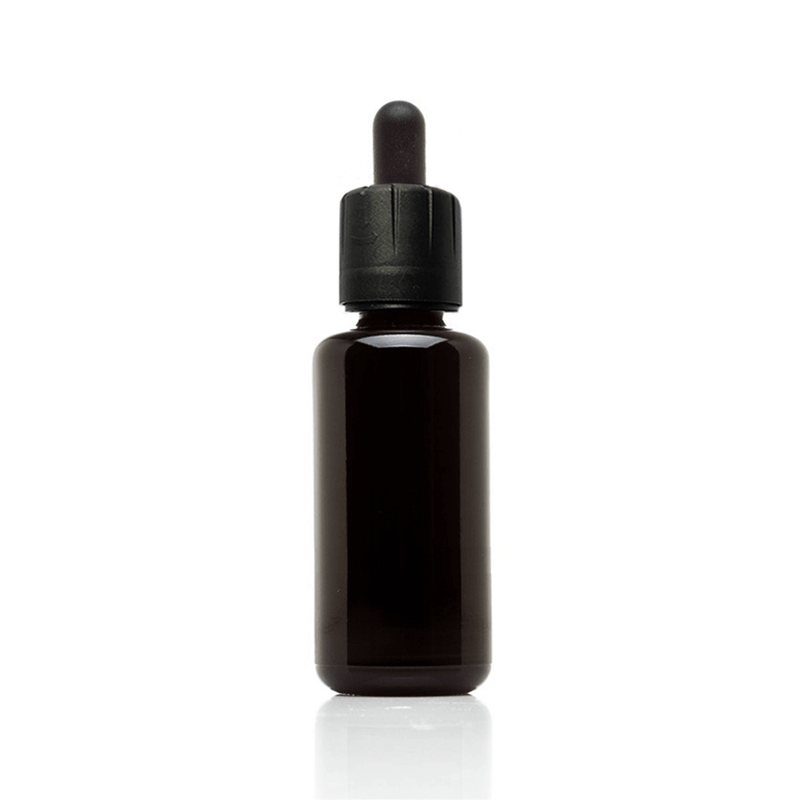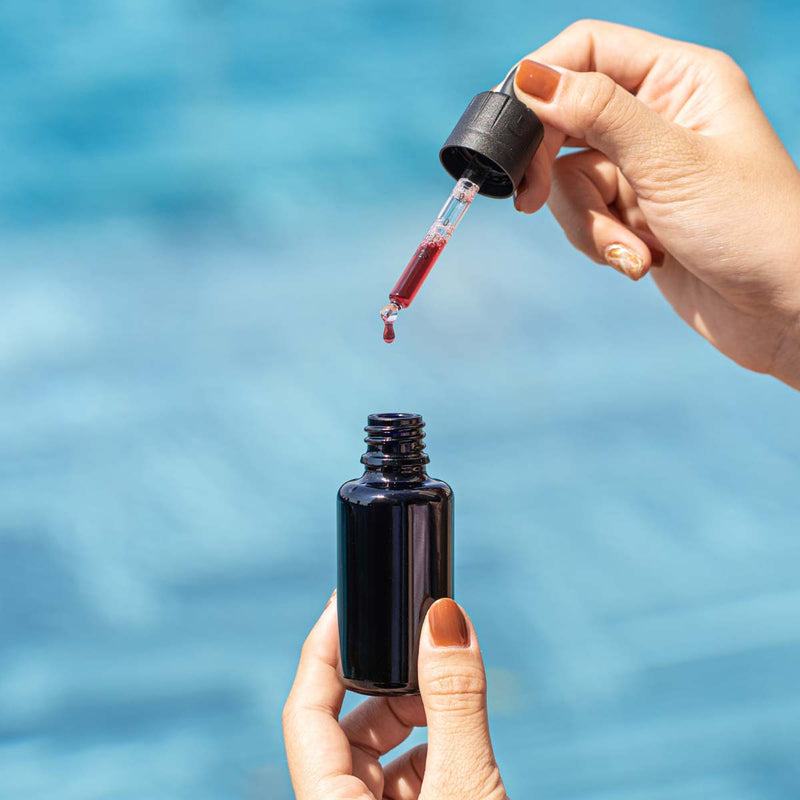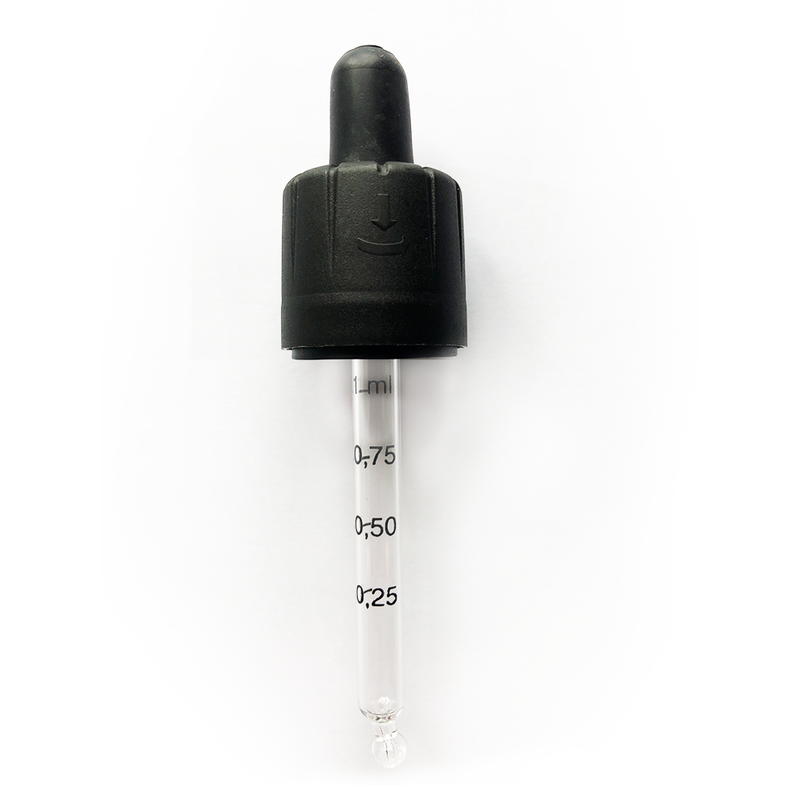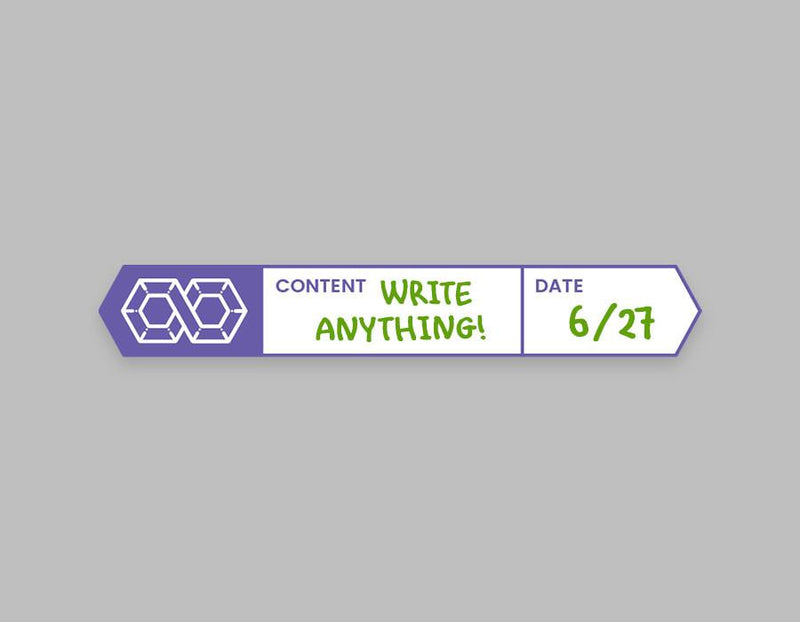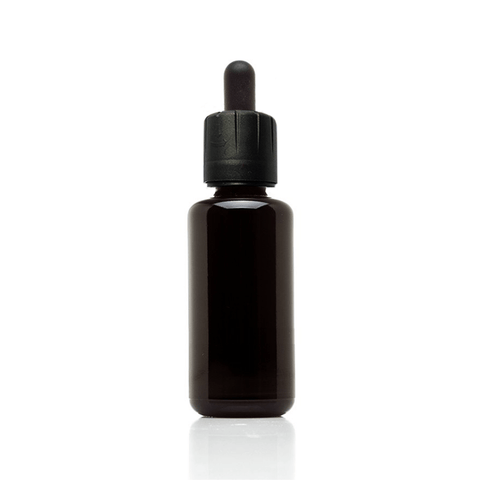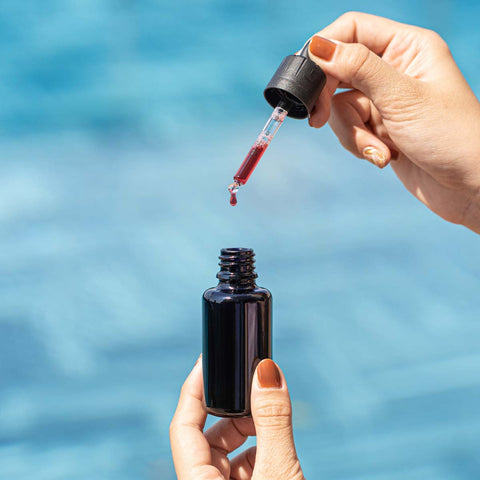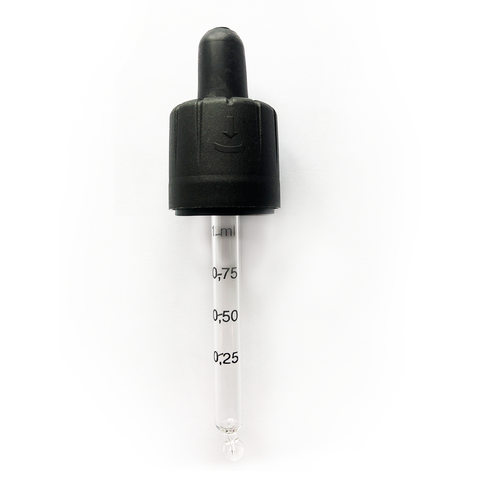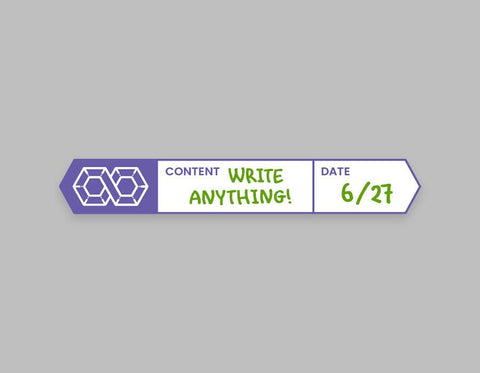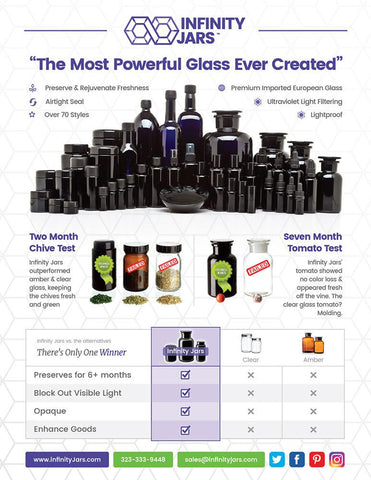 Lightproof

Lightproof Ultraviolet Glass Blocks All Visible Light Rays
Airtight

Airtight Design Dramatically Slows Degradation
Heavy-Duty

Thick European-Made Glass Designed in a Lab
Description:
As the only dropper bottles with a patented UV-filtering technology, the Infinity Jars Glass Dropper Bottles are extraordinary—both in terms of functionality and aesthetics. These containers boast of a lightproof body, a glass graduated pipette, and a leak-proof rubber bulb that work together to keep their contents safe & fresh like no other bottles can.
Extra-Thick Rubber Bulb & Childproof Cap
From bottom to top, the 30 ml Childproof Graduated Pipette Graduated Dropper Bottle is great for different uses, including syrup medicines, tinctures, and even products with volatile chemicals. Aside from the glass bottle being highly durable, the rubber bulb is designed to be extra thick so that it doesn't melt or deform upon chemical exposure.
The cap is also childproof—it requires a gentle push and a twist to unscrew, making it more secure than regular screw-on caps.
Glass Graduated Pipette
One of the advantages of dropper bottles is that they're better at regulating how much liquid you get, thereby minimizing wastage. On the top of that, with a graduated pipette like what the Infinity Jars Graduated Pipette Dropper Bottle has, you can rest assured that you're using neither too much nor too little of the liquid. Use the liquids confidently, knowing that you have the right dosage every time!
UV-Filtering Technology
Ultraviolet rays have benefits and disbenefits. The benefit is that some light rays can act as natural preservatives while the disbenefits involve some other types of light rays degrading the quality and potency of goods. Because of that, Infinity Jars designed all its bottles and jars with the use of a lab-tested and patented UV-filtering technology to block harmful types of light rays while permitting only the beneficial ones.
The result is that Infinity Jars can keep goods fresher for longer—and you'll experience this benefit & more with the 30 ml Childproof Graduated Pipette Dropper Bottle!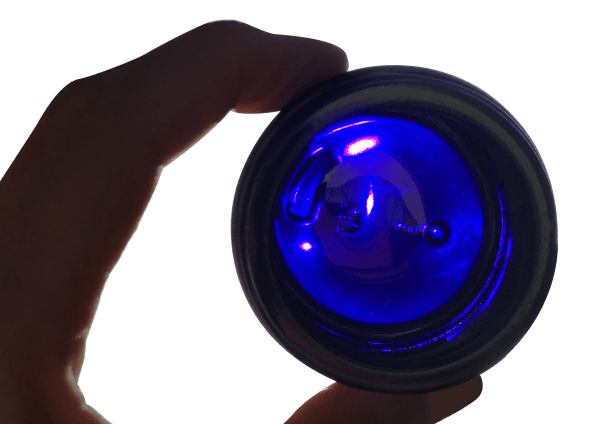 Patented Ultraviolet glass
The secret of its high-performance is in its glass pigmentation. While it looks black on the outside, it's actually made of ultraviolet glass. Ultraviolet glass blocks all harmful visible light while beneficial UV and infrared rays that extend the freshness of goods.
Infinity Jars Versus Common Jar Types
| | | | |
| --- | --- | --- | --- |
| | Infinity Jars | Clear Jars | Amber Jars |
| Preserves for 2+ Years | | | |
| Enhances Contents | | | |
| Blocks Out Visible Light | | | |
| Airtight Cap, Leak-proof | | | |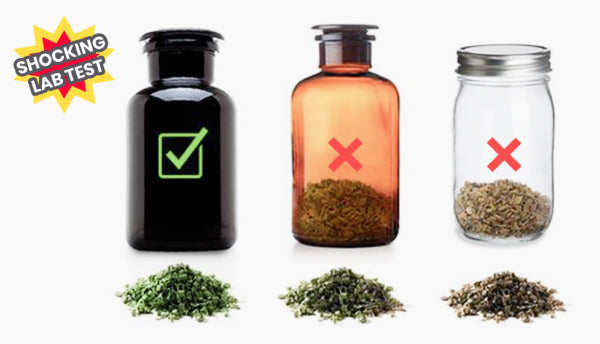 2-MONTH CHIVE TEST
The Infinity Jar clearly outperformed the other jars by keeping the chives green and fresh. Chives are among the most fragile and easily perishable herbs you can find at a grocery store.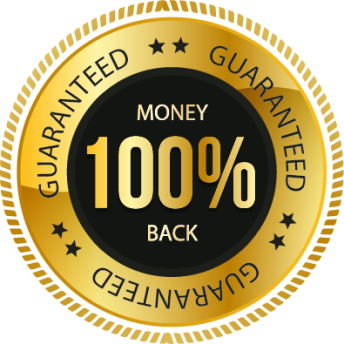 30-DAY MONEY-BACK GUARANTEE
If for any reason you are not 100% satisfied, please return your Infinity Jars product(s) within 30 days for a no-questions-asked refund.
Care Instructions
Dishwasher safe. Avoid putting the jars in the bottom rack.
Simply hand-wash the jars with soap & dry them off. Avoid extreme changes in temperature.
Other Sizes in This Style