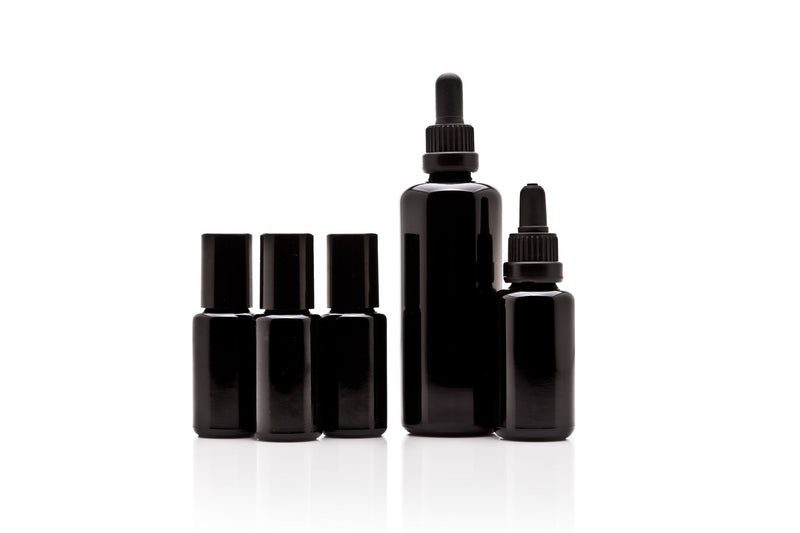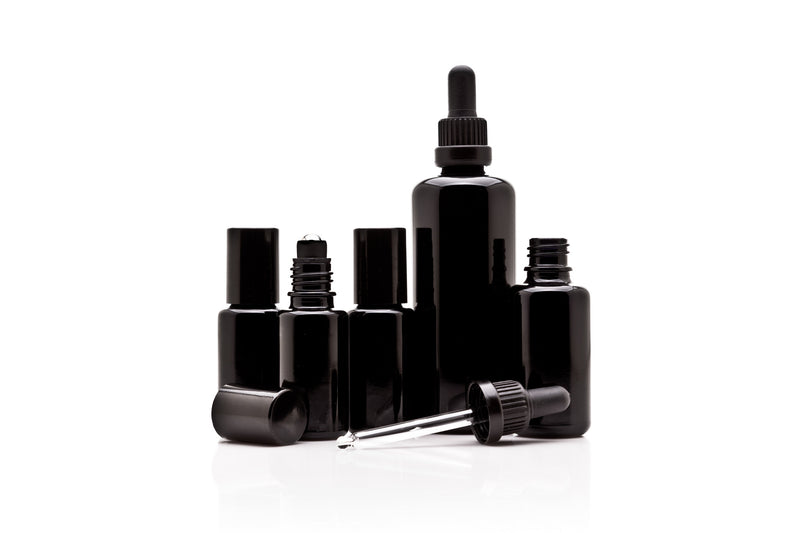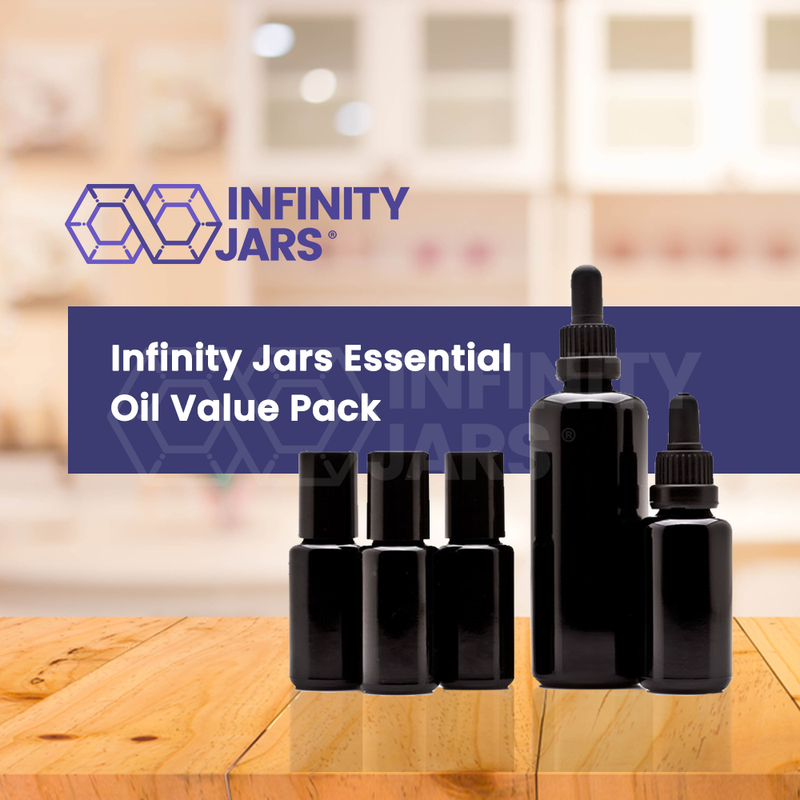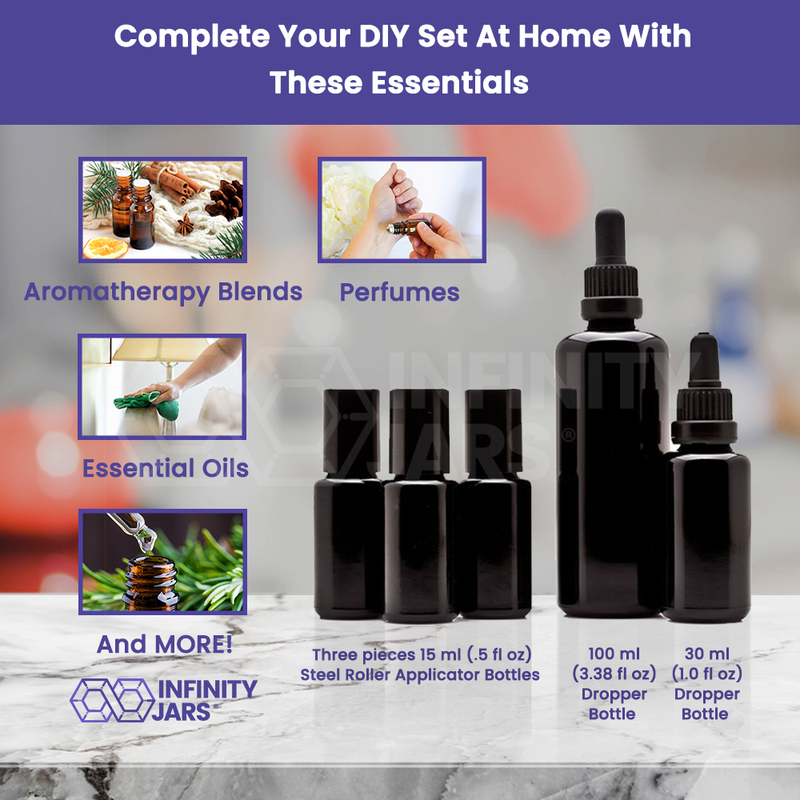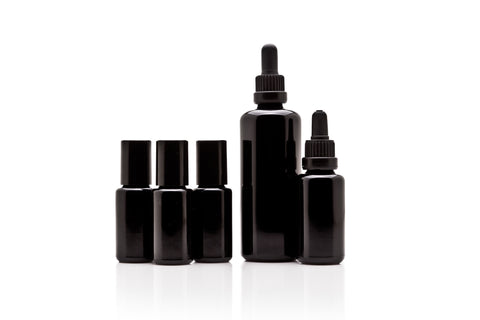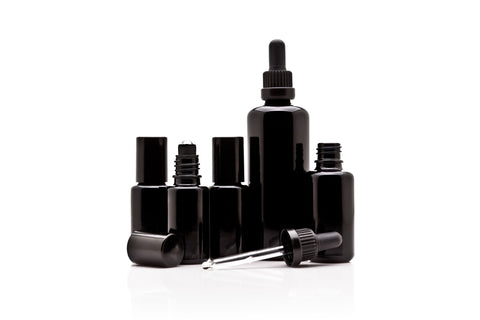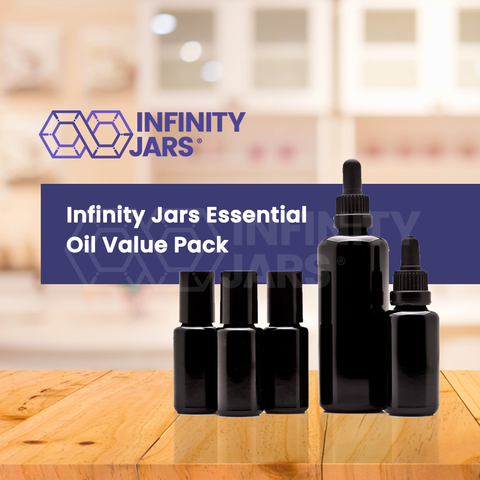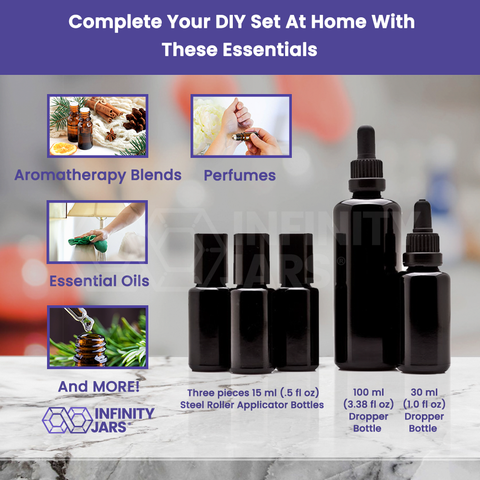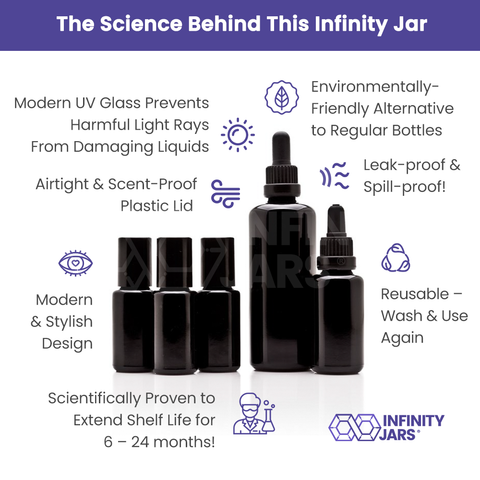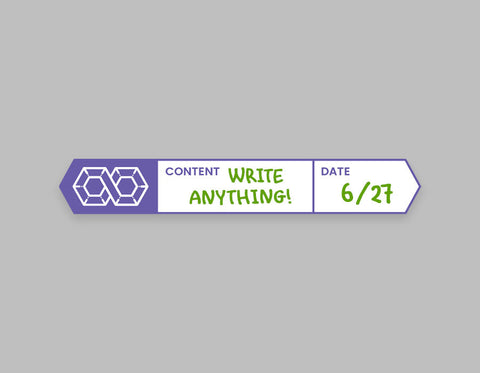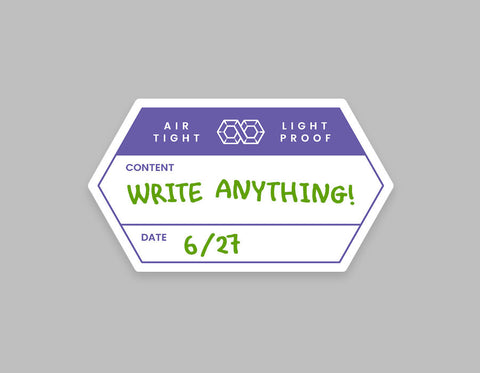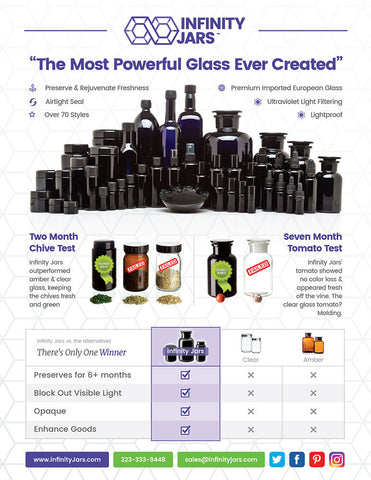 Lightproof

Lightproof Ultraviolet Glass Blocks All Visible Light Rays
Airtight

Airtight Design Dramatically Slows Degradation
Heavy-Duty

Thick European-Made Glass Designed in a Lab
Description:
This is a specially selected variety pack, with the essential oil enthusiast in mind. This variety pack comes with all the tools anyone from an amateur to a professional will find useful. A large 100 ml dropper bottle for carrier oils or for adding essential oils into, mixing and creating your own blends. A medium 30 ml dropper bottle for storing expensive and rare essential oils. Measure exact amounts with the ingeniously designed glass no-drip micro dropper lid that comes with each one of our ultraviolet glass dropper bottles. Lastly, 3 small steel roller applicator bottles for you to take your oils or oil creations on the road. Their leakproof and spill proof design makes traveling with your favorite blends a breeze.
So whether you are the consummate professional, or the enthusiastic novice, be sure to protect your expensive and rare essential oils with the best in glass technology.
If using essential oil in your dropper bottles, be sure to wash out your droppers regularly to prevent deterioration.
In this package you'll receive ONE of the following bottles:
100 ml (3.38 fl oz) Dropper Bottle
30 ml (1.0 fl oz) Dropper Bottle
You'll receive THREE of the following bottles
15 ml (.5 fl oz) Steel Roller Applicator Bottles
Plus Free Jar # 1 from our special current offers!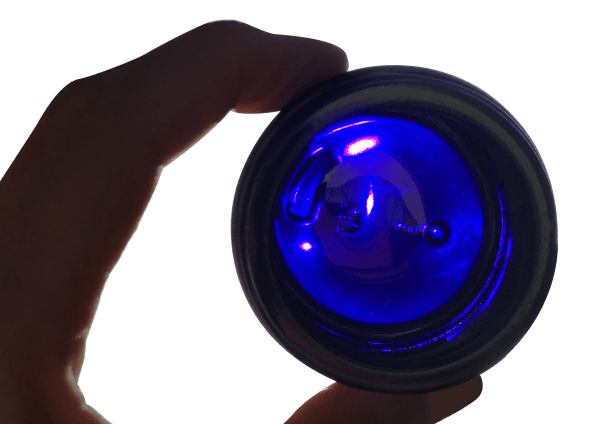 Patented Ultraviolet glass
The secret of its high-performance is in its glass pigmentation. While it looks black on the outside, it's actually made of ultraviolet glass. Ultraviolet glass blocks all harmful visible light while beneficial UV and infrared rays that extend the freshness of goods.
Infinity Jars Versus Common Jar Types
| | | | |
| --- | --- | --- | --- |
| | Infinity Jars | Clear Jars | Amber Jars |
| Preserves for 2+ Years | | | |
| Enhances Contents | | | |
| Blocks Out Visible Light | | | |
| Airtight Cap, Leak-proof | | | |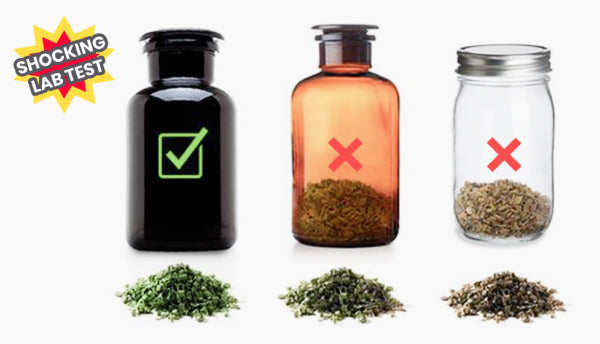 2-MONTH CHIVE TEST
The Infinity Jar clearly outperformed the other jars by keeping the chives green and fresh. Chives are among the most fragile and easily perishable herbs you can find at a grocery store.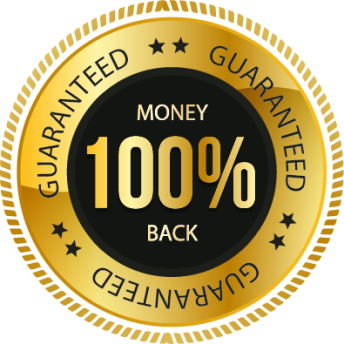 30-DAY MONEY-BACK GUARANTEE
If for any reason you are not 100% satisfied, please return your Infinity Jars product(s) within 30 days for a no-questions-asked refund.
Care Instructions
Dishwasher safe. Avoid putting the jars in the bottom rack.
Simply hand-wash the jars with soap & dry them off. Avoid extreme changes in temperature.
Individual Jars/Bottles in This Pack