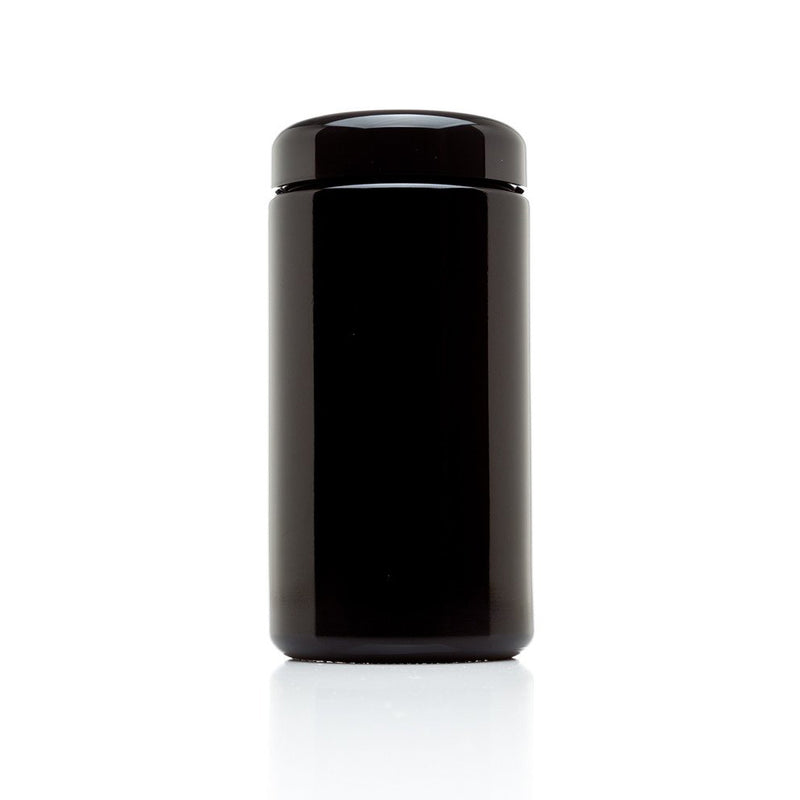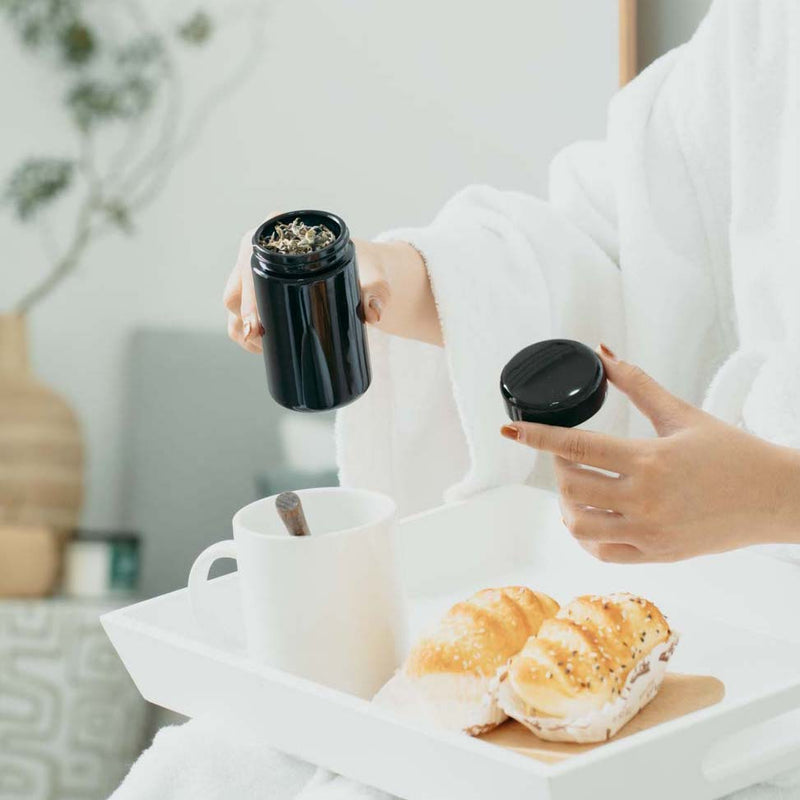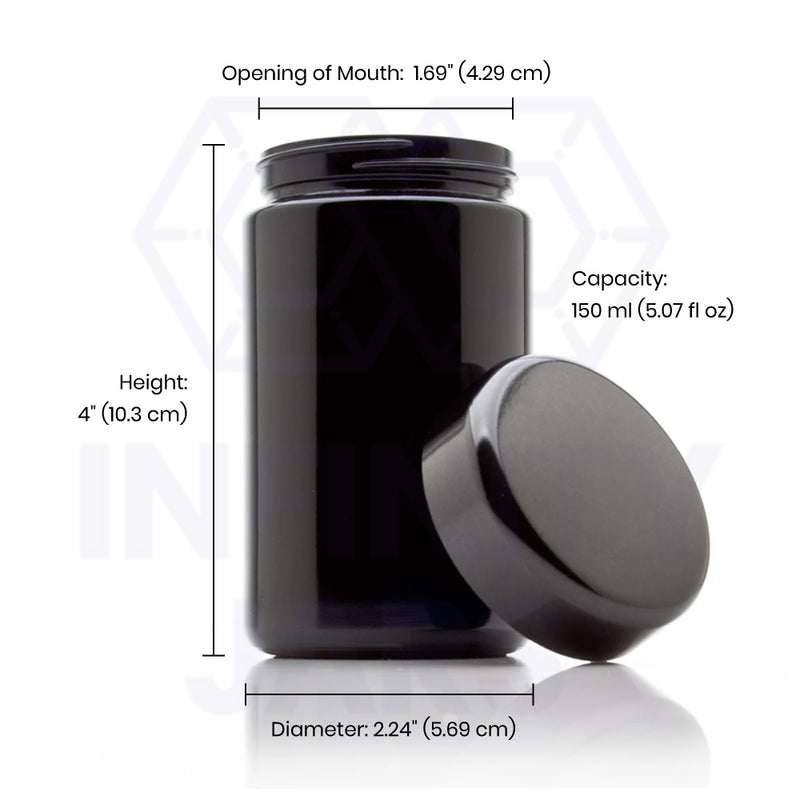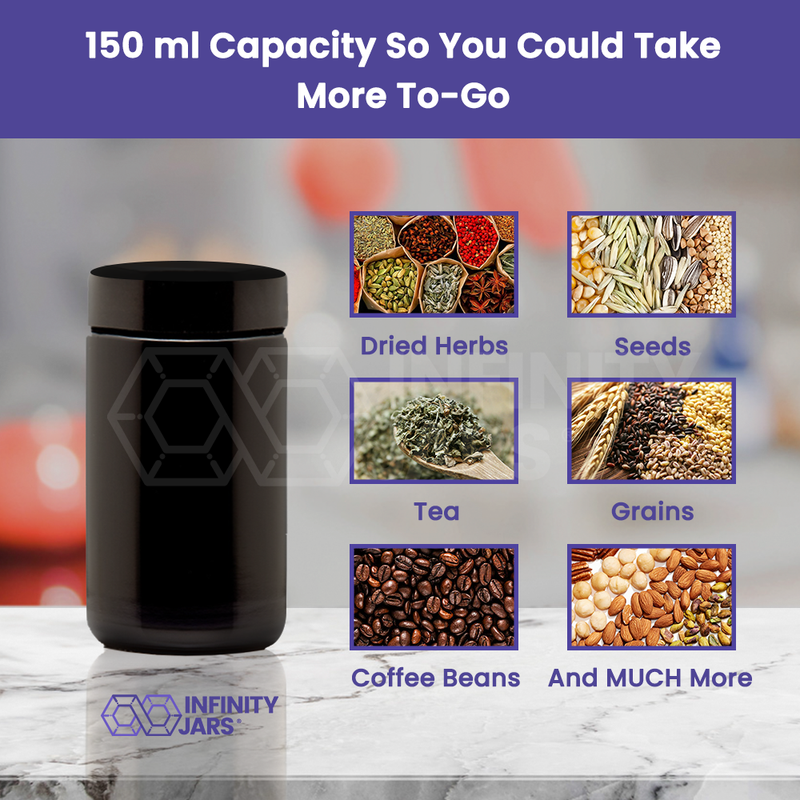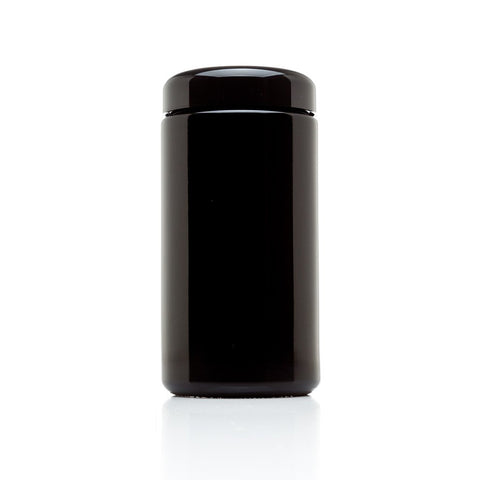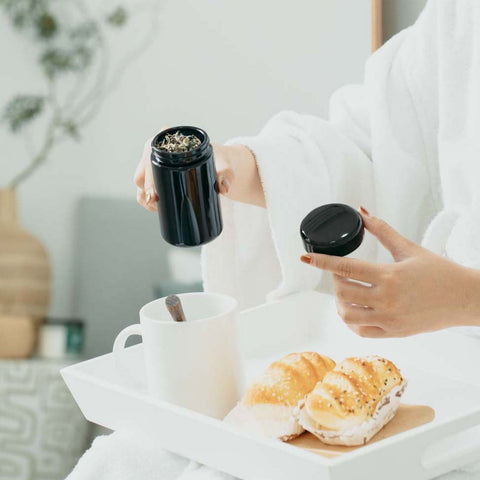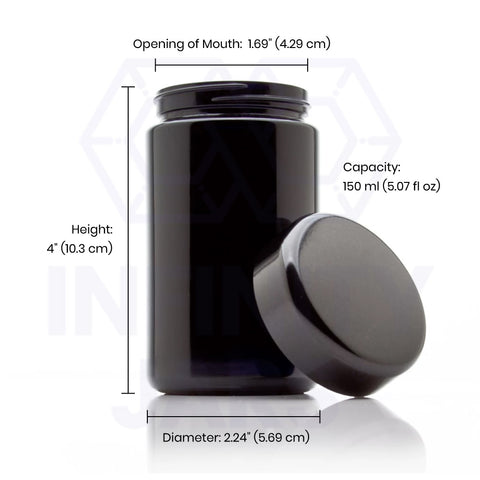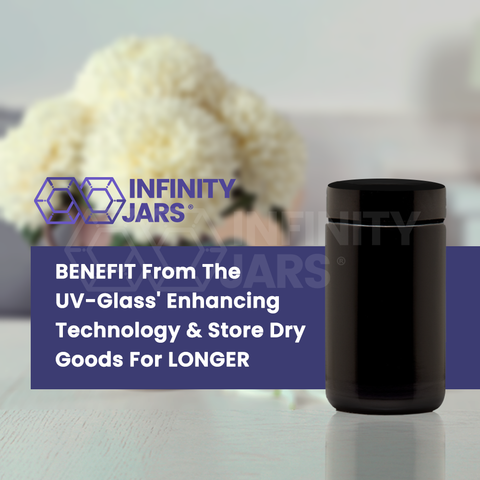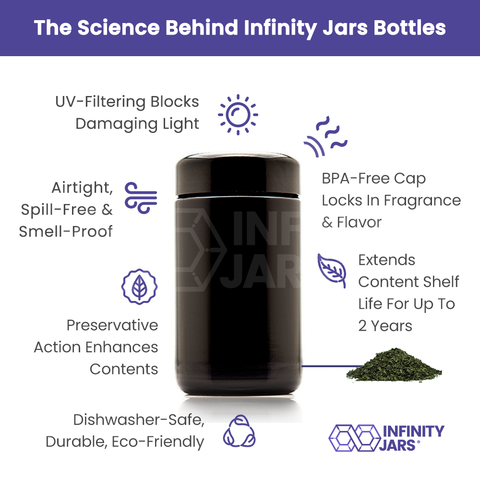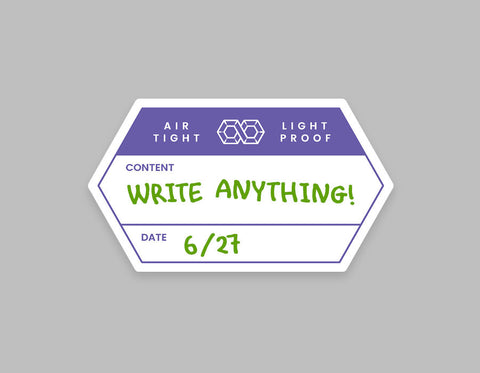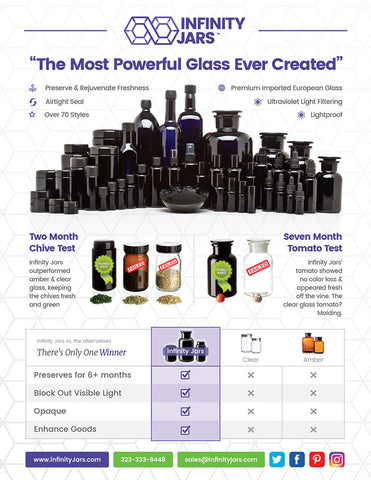 150 ml Tall Glass Screw Top Jar

Frequently Bought Together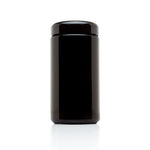 150 ml Tall Glass Screw Top Jar
$20.00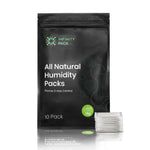 Infinity Pack 1.5g, 10 pack, 62% RH
$12.00
Why You Should Buy This Set?
This powerhouse combination removes humidity from the inside and blocks harmful UV, oxidation, and moisture. Our patented two-way technology helps keep herbs, spices, and other moisture-sensitive products fresh for up to 3 months, retaining the fragrance and flavor of what's inside the glass jar. Learn more about Infinity Pack >
$32.00
$42.50
25% OFF!
Add this set to cart
Lightproof

Lightproof Ultraviolet Glass Blocks All Visible Light Rays
Airtight

Airtight Design Dramatically Slows Degradation
Heavy-Duty

Thick European-Made Glass Designed in a Lab
Description:
The 150 ml (5.07 fl oz) screw top is the largest member of our "tall" screw top family. Like the "tall" versions of the 50 ml and 100 ml, the 150 ml's design makes it particularly attractive for traveling as it fits snugly in most bags and purses. The taller and thinner look is working wonders for this jar as it is perfectly shaped and sized for storing spices, herbs, teas, and much more. The real beauty of this jar lies in the European ultraviolet glass it's manufactured with. This glass has been lab tested to prevent the passage of visible light (which damages goods) and allows in beneficial UVA and infrared light. UVA and infrared light combine to encourage preservation through sanitation and gently imbuing healing energy to ease the process of decay. Combine this with the fact that the screw top lid seals airtight and leakproof, and you have the pinnacle of glass jar technology.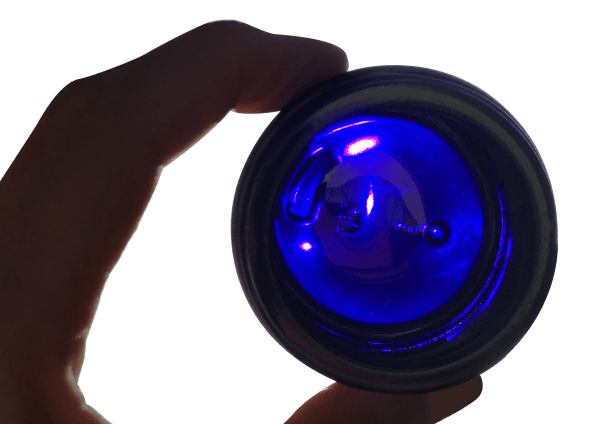 Patented Ultraviolet glass
The secret of its high-performance is in its glass pigmentation. While it looks black on the outside, it's actually made of ultraviolet glass. Ultraviolet glass blocks all harmful visible light while beneficial UV and infrared rays that extend the freshness of goods.
Infinity Jars Versus Common Jar Types
| | | | |
| --- | --- | --- | --- |
| | Infinity Jars | Clear Jars | Amber Jars |
| Preserves for 2+ Years | | | |
| Enhances Contents | | | |
| Blocks Out Visible Light | | | |
| Airtight Cap, Leak-proof | | | |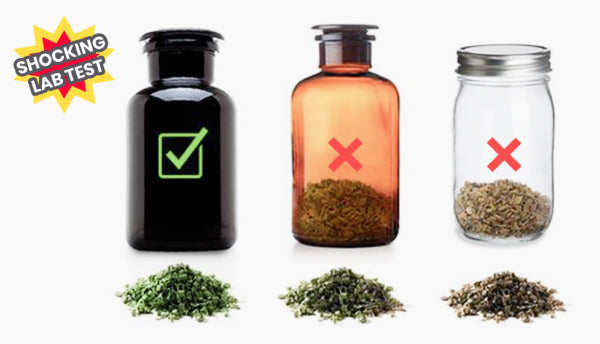 2-MONTH CHIVE TEST
The Infinity Jar clearly outperformed the other jars by keeping the chives green and fresh. Chives are among the most fragile and easily perishable herbs you can find at a grocery store.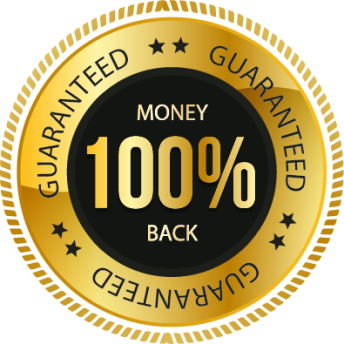 30-DAY MONEY-BACK GUARANTEE
If for any reason you are not 100% satisfied, please return your Infinity Jars product(s) within 30 days for a no-questions-asked refund.
Care Instructions
Dishwasher safe. Avoid putting the jars in the bottom rack.
Simply hand-wash the jars with soap & dry them off. Avoid extreme changes in temperature.
Other Sizes in This Style