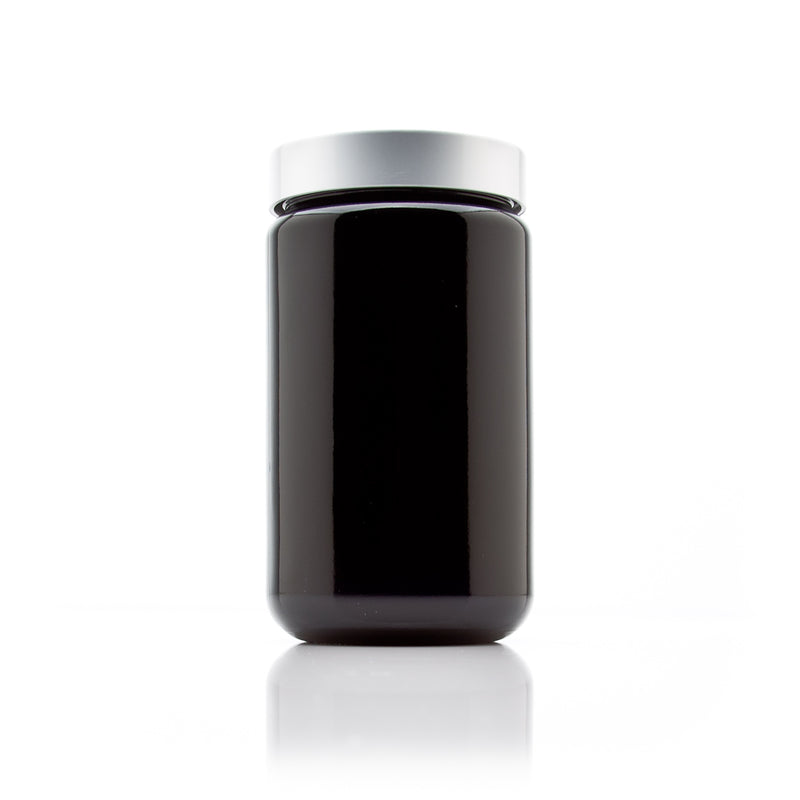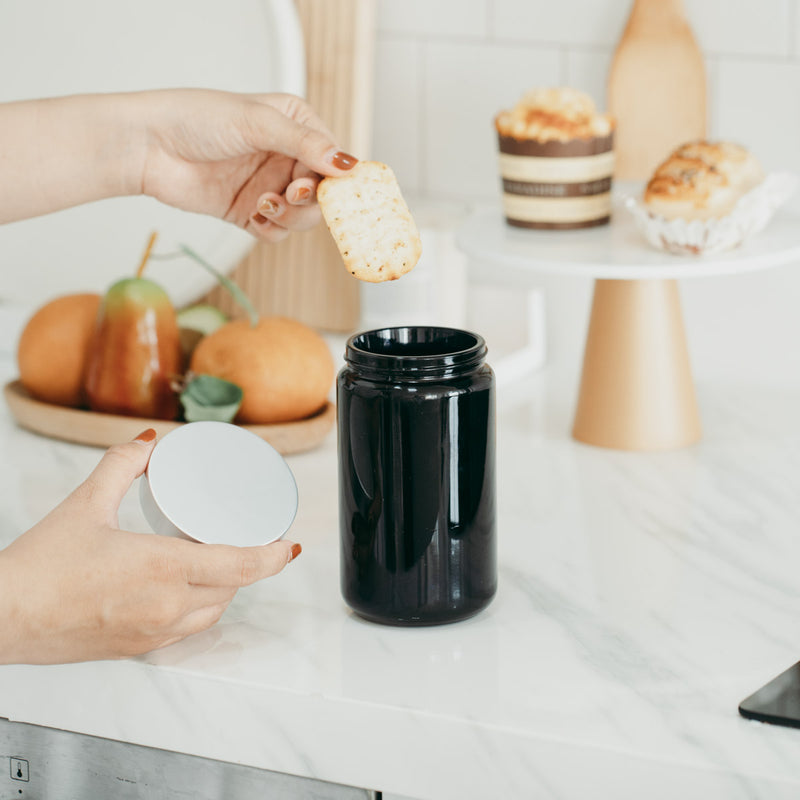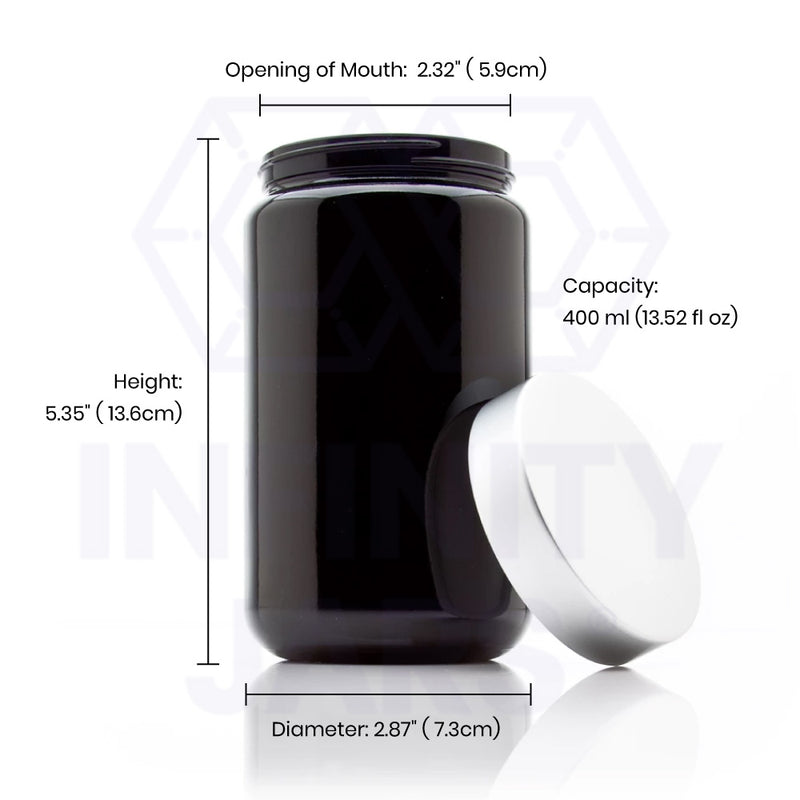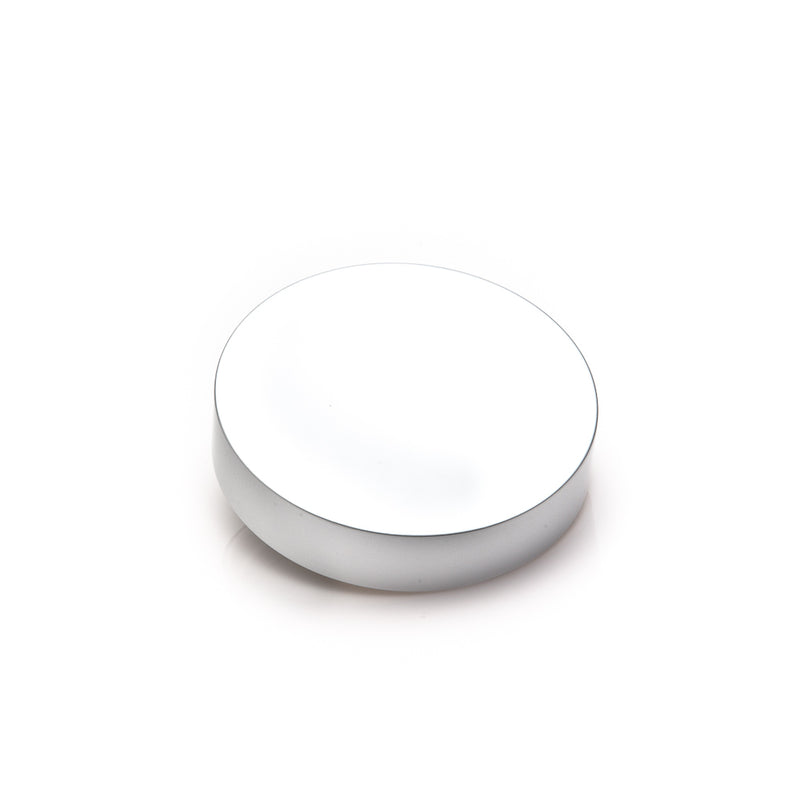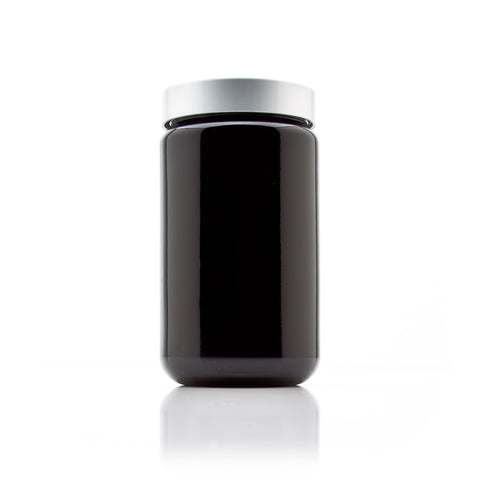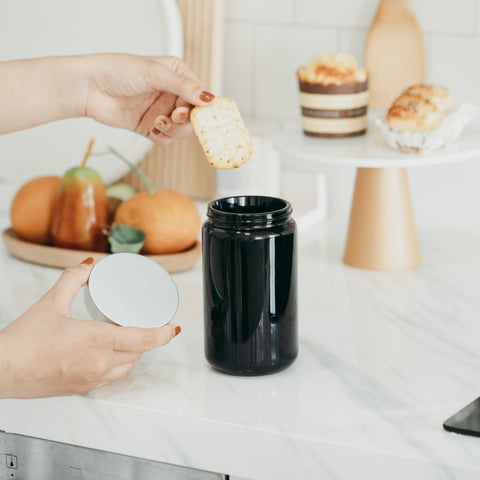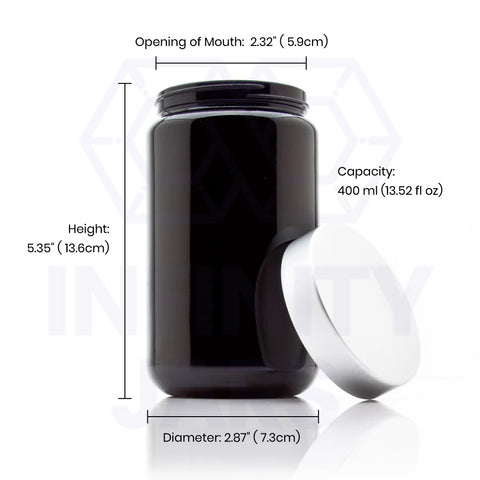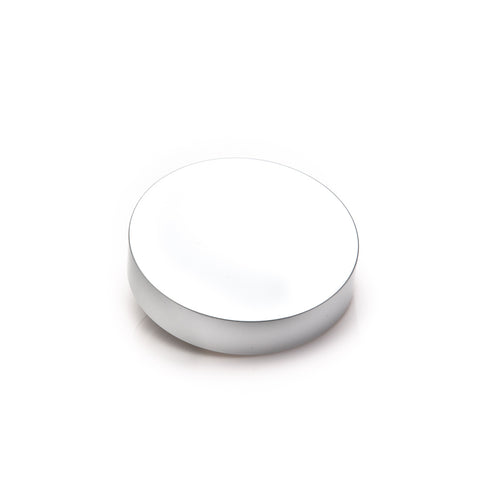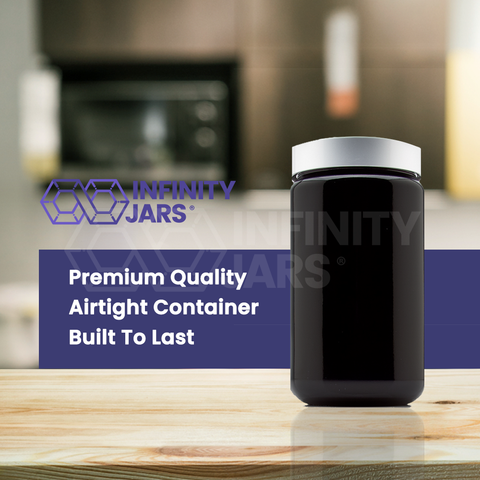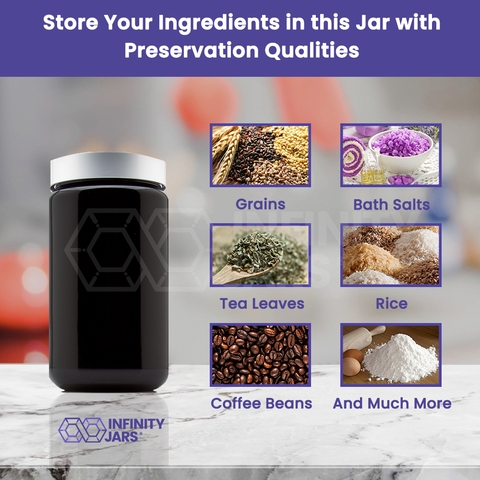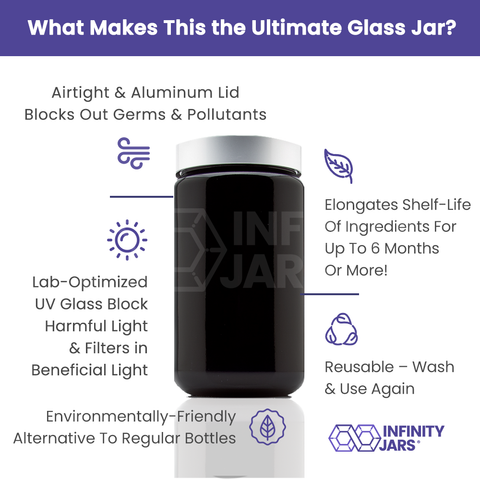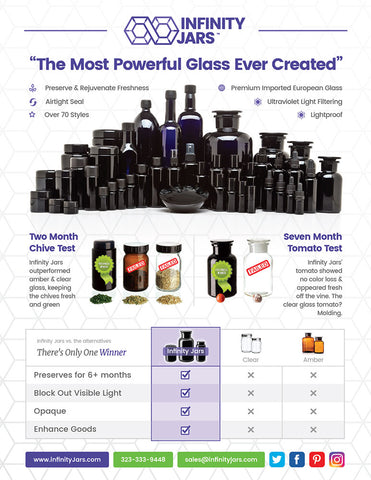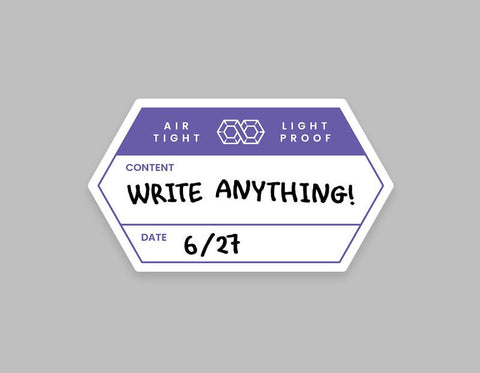 Frequently Bought Together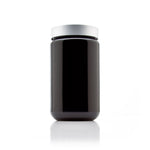 Silver Collection 400 ml Screw Top Jar with Aluminum Lid
$24.00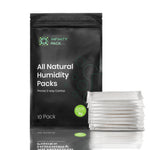 Infinity Pack 8g, 10 pack, 62% RH
$18.00
Why You Should Buy This Set?
This powerhouse combination removes humidity from the inside and blocks harmful UV, oxidation, and moisture. Our patented two-way technology helps keep herbs, spices, and other moisture-sensitive products fresh for up to 3 months, retaining the fragrance and flavor of what's inside the glass jar. Learn more about Infinity Pack >
$42.00
$77.00
45% OFF!
Add this set to cart
Lightproof

Lightproof Ultraviolet Glass Blocks All Visible Light Rays
Airtight

Airtight Design Dramatically Slows Degradation
Heavy-Duty

Thick European-Made Glass Designed in a Lab
Description:
Our best-selling 400 ml (13.5 fluid ounces) screw top jar with silver lid is the next best thing for your homemade recipes, ingredients, skincare, and other items.
It is made of high-quality European-made Ultraviolet glass that is thicker and more durable than regular glass. What makes this jar's material special is that it blocks out all harmful UV rays while permitting beneficial UV and infrared rays to extend the lifespan of products. It also has an airtight seal to preserve freshness.
This screw top jar has an aluminum lid, which eliminates unwanted environmental factors. It shuts out germs, resists extreme temperatures, elongates shelf-life, and allows for secure closure. You'll also notice that the lid blocks any smell from leaking. The aluminum lid makes the jar all the more perfect for your cosmetics and food ingredients.
This is the perfect container solution for your home or office needs as it preserves ingredients and formulas for a longer period. It's functional and beautiful at the same time.  
Kitchen Use
You can store kitchen essentials in this jar to better preserve them. Store your favorite ingredients, dried herbs, coffee, tea, flour, rice, nuts and other dried goods. Check out the other containers we have in our collection to successfully organize your kitchen items at home.
Skincare
 Planning on making your own skincare products at home? Or perhaps you want to secure your skincare products for home, office or travel use. This elegant jar is perfect for containing your lotions, creams, face mask and other products. This UV-resistant jar will also expand the shelf life of your homemade skincare products, recipes or blends.
Precautions
This screw top glass jar with silver lid is not recommended to be stored in the freezer, fridge or other heated areas.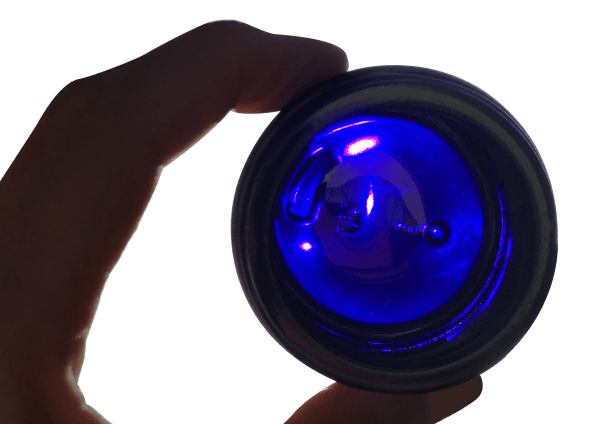 Patented Ultraviolet glass
The secret of its high-performance is in its glass pigmentation. While it looks black on the outside, it's actually made of ultraviolet glass. Ultraviolet glass blocks all harmful visible light while beneficial UV and infrared rays that extend the freshness of goods.
Infinity Jars Versus Common Jar Types
| | | | |
| --- | --- | --- | --- |
| | Infinity Jars | Clear Jars | Amber Jars |
| Preserves for 2+ Years | | | |
| Enhances Contents | | | |
| Blocks Out Visible Light | | | |
| Airtight Cap, Leak-proof | | | |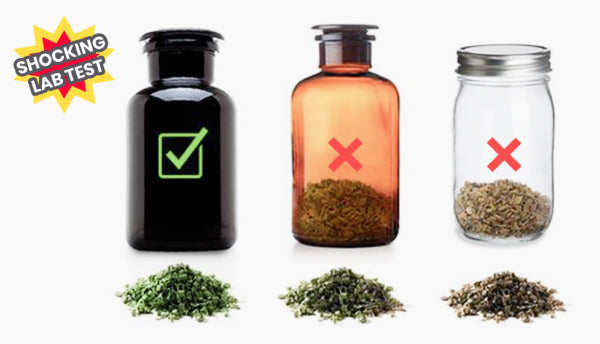 2-MONTH CHIVE TEST
The Infinity Jar clearly outperformed the other jars by keeping the chives green and fresh. Chives are among the most fragile and easily perishable herbs you can find at a grocery store.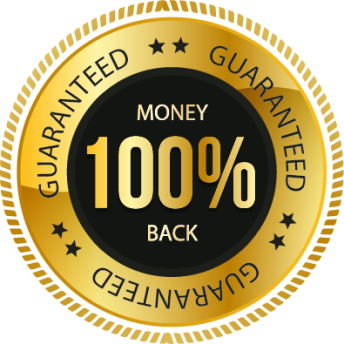 30-DAY MONEY-BACK GUARANTEE
If for any reason you are not 100% satisfied, please return your Infinity Jars product(s) within 30 days for a no-questions-asked refund.
Care Instructions
Dishwasher safe. Avoid putting the jars in the bottom rack.
Simply hand-wash the jars with soap & dry them off. Avoid extreme changes in temperature.
Other Sizes in This Style