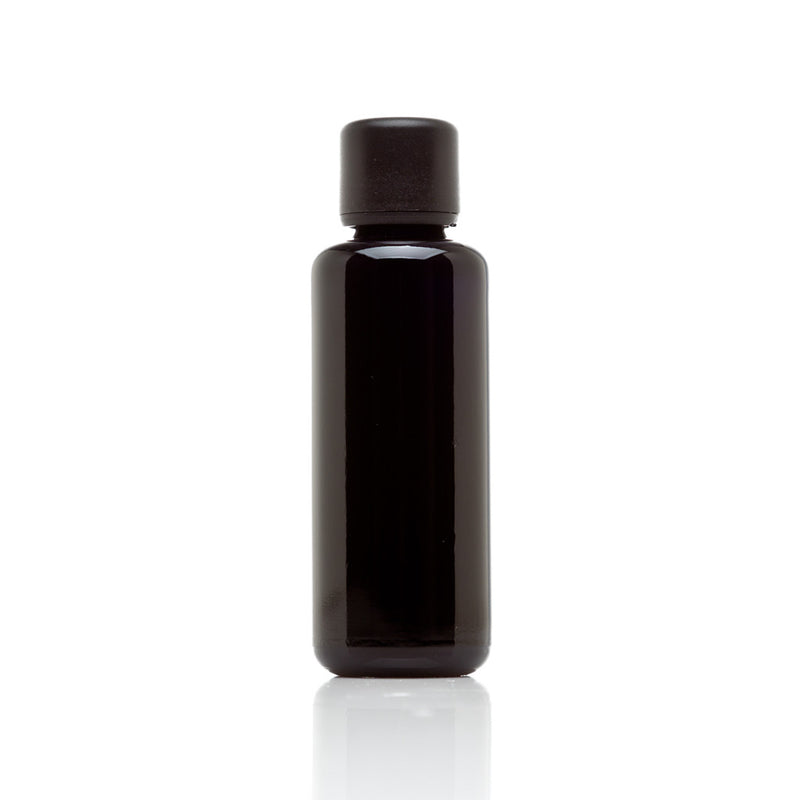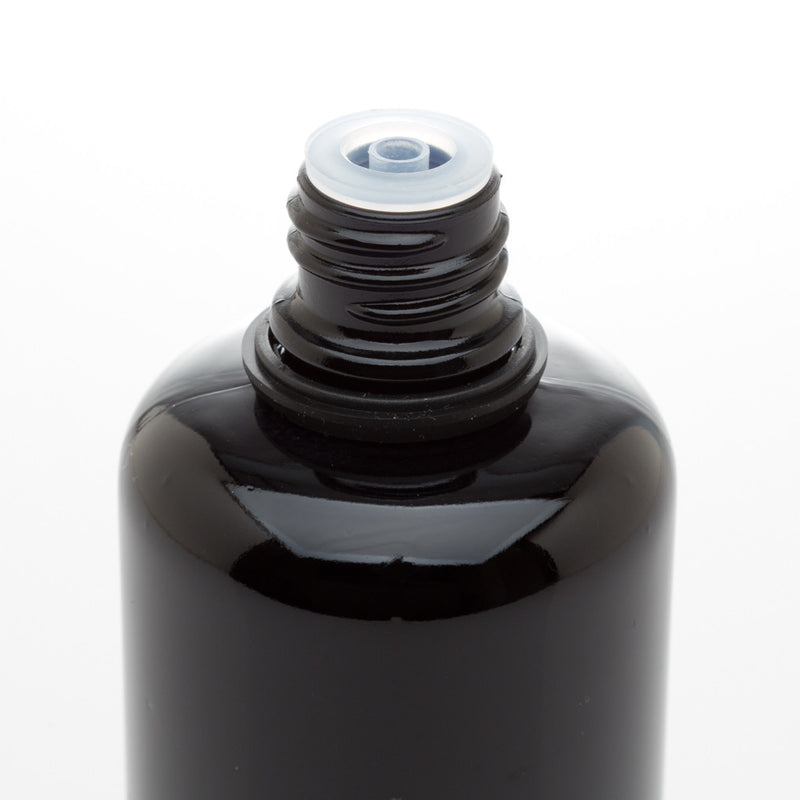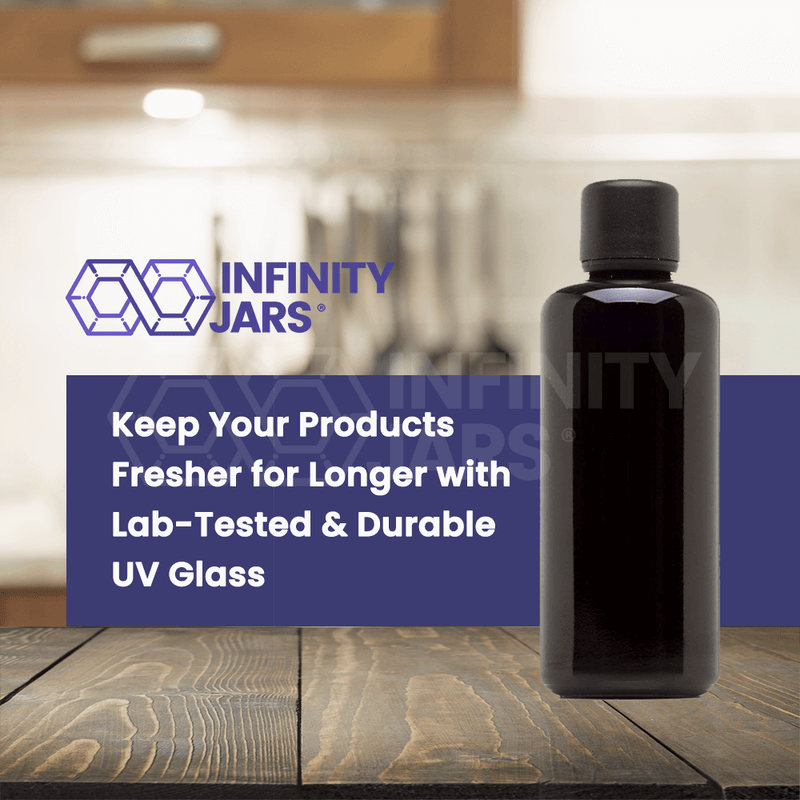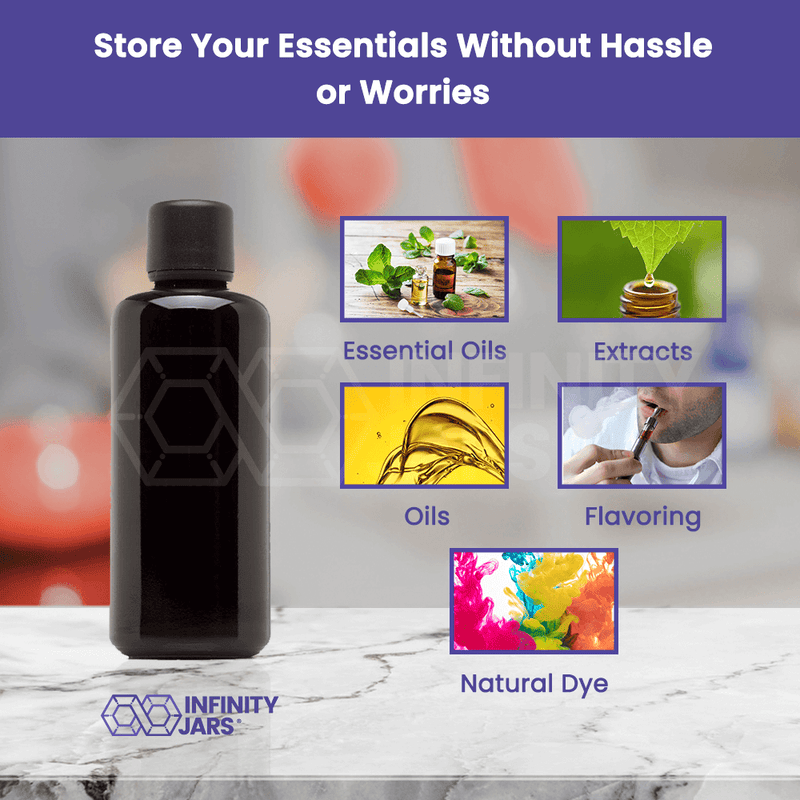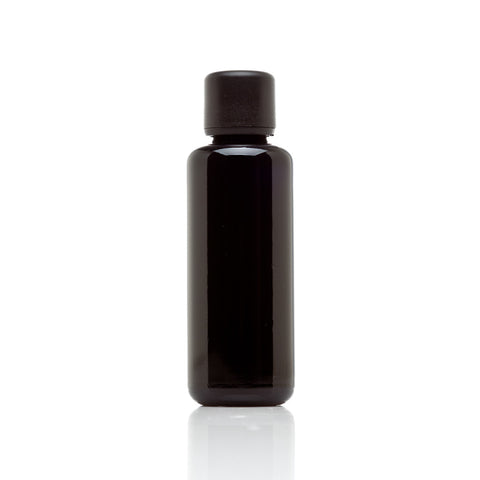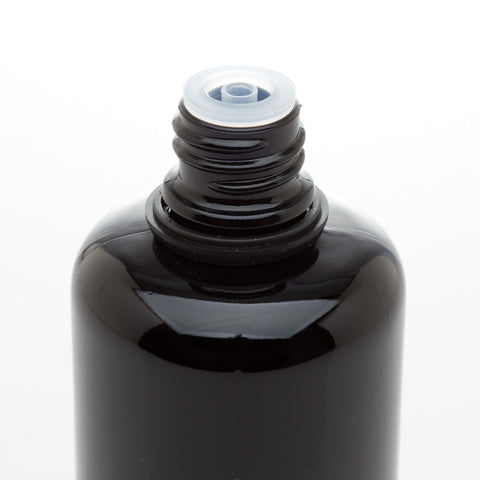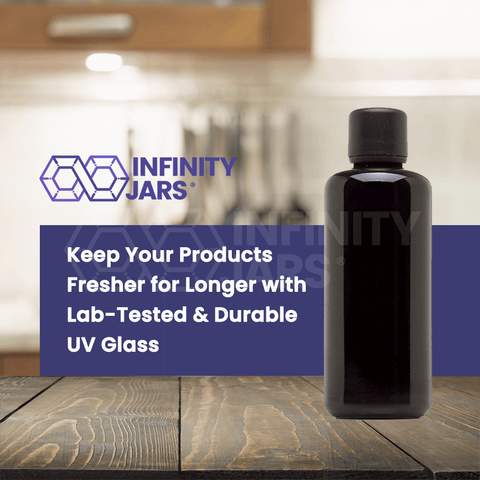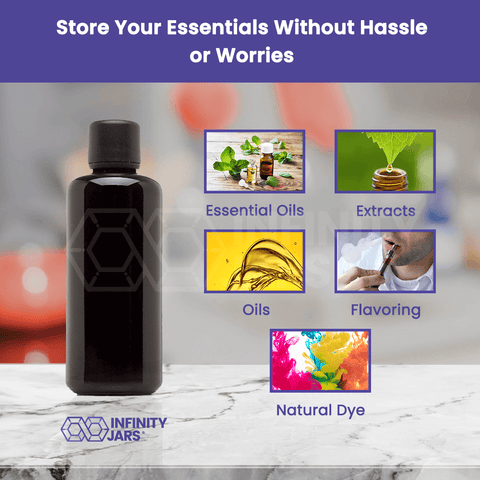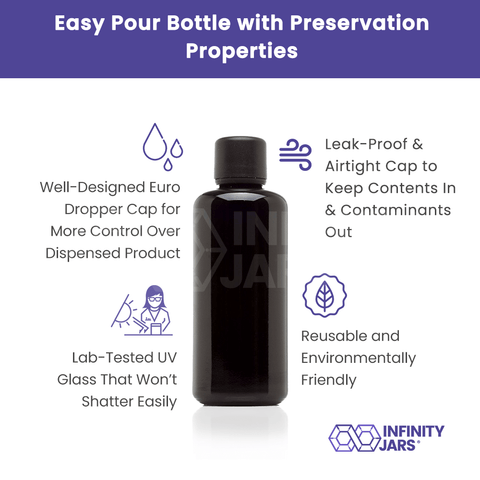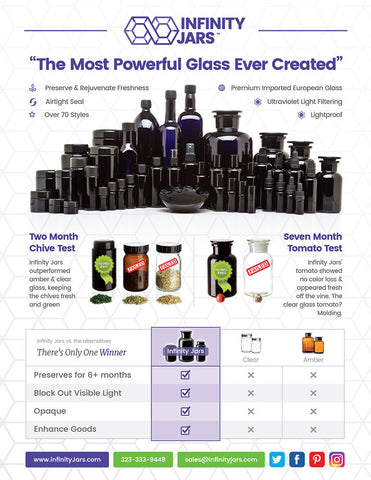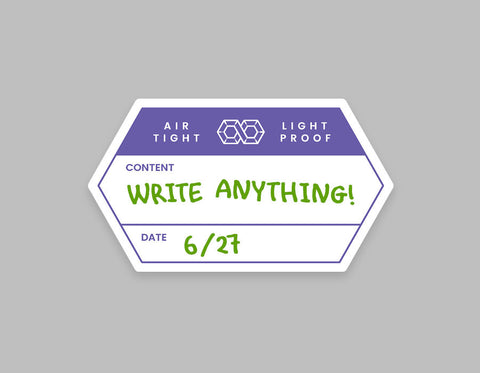 Lightproof

Lightproof Ultraviolet Glass Blocks All Visible Light Rays
Airtight

Airtight Design Dramatically Slows Degradation
Heavy-Duty

Thick European-Made Glass Designed in a Lab
Description:
Very small amounts of certain ingredients can go a very long way. Essential oils and extracts are just some examples. With the use of the 60 ml Glass Essential Oil Bottle with Euro Dropper Cap by Infinity Jars, you'll be able to easily keep the amount of product you use under control.
Special Euro Dropper Cap
What sets the 60 ml Glass Essential Oil Bottle apart from other Infinity Jars bottles is its Euro dropper cap. This cap, nestled in the mouth of the bottle itself, makes sure that the contents are dispensed in controlled drops. You won't need to worry about having to be careful with how you tip the bottle over to dispense its contents.
Furthermore, bottles with this kind of dropper cap aren't that easy to find, unless you reuse an empty essential oil or vanilla extract bottle. With Infinity Jars, this is something that you won't have to resort to. Not only will you be able to get your hands on a fresh bottle with a dropper cap, you'll also be able to choose the size of the bottle you want.
Ultraviolet Glass
UV glass is a special type of glass. While clear or amber glass bottles are fine for certain things, UV glass bottles offer so much more. This kind of glass is designed and specially made to be able to filter out harmful UV light rays that promote the degradation of biodegradable materials.
Thus, if you want to not only extend the shelf life of essential oils and extracts, but to keep them fresh as well, this UV glass Euro dropper cap bottle is your best bet. The UV glass is lab-tested and therefore scientifically proven to be able to help extend the shelf life of a wide variety of products. Additionally, it's also thick enough that it won't break easily when dropped.
Versatile and Portable
This type of dropper cap bottle may be best suited for certain types of liquids, but it can still be able to accommodate a wide variety of products. It's typically used to store and dispense essential oils, but it can also be used with different sorts of extracts, natural food coloring, natural flavoring, various oils, and more.
At 60 ml, this bottle is definitely no slouch. It can accommodate a considerable amount of product, enough to last you for some weeks up to a few months. However, the size of the bottle is just right for easy storage, and it can also be stashed in a bag pocket for easy transport.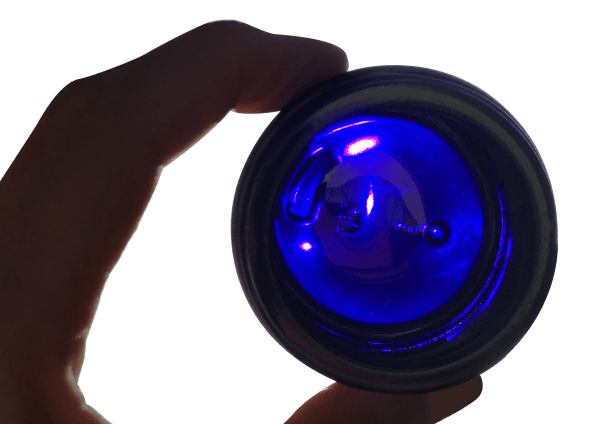 Patented Ultraviolet glass
The secret of its high-performance is in its glass pigmentation. While it looks black on the outside, it's actually made of ultraviolet glass. Ultraviolet glass blocks all harmful visible light while beneficial UV and infrared rays that extend the freshness of goods.
Infinity Jars Versus Common Jar Types
| | | | |
| --- | --- | --- | --- |
| | Infinity Jars | Clear Jars | Amber Jars |
| Preserves for 2+ Years | | | |
| Enhances Contents | | | |
| Blocks Out Visible Light | | | |
| Airtight Cap, Leak-proof | | | |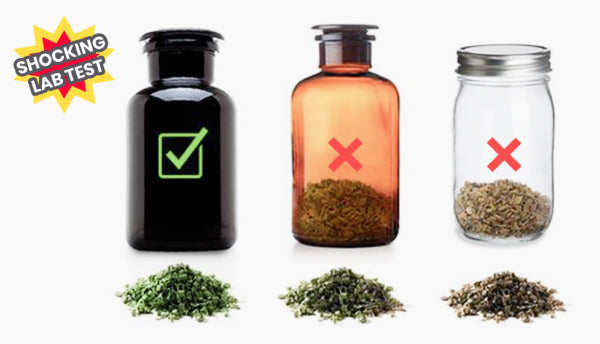 2-MONTH CHIVE TEST
The Infinity Jar clearly outperformed the other jars by keeping the chives green and fresh. Chives are among the most fragile and easily perishable herbs you can find at a grocery store.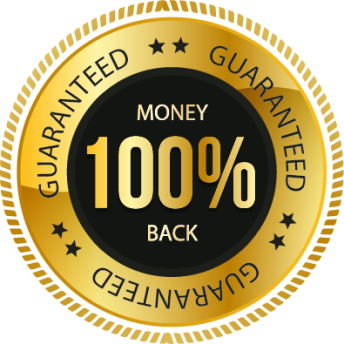 30-DAY MONEY-BACK GUARANTEE
If for any reason you are not 100% satisfied, please return your Infinity Jars product(s) within 30 days for a no-questions-asked refund.
Care Instructions
Dishwasher safe. Avoid putting the jars in the bottom rack.
Simply hand-wash the jars with soap & dry them off. Avoid extreme changes in temperature.
Other Sizes in This Style