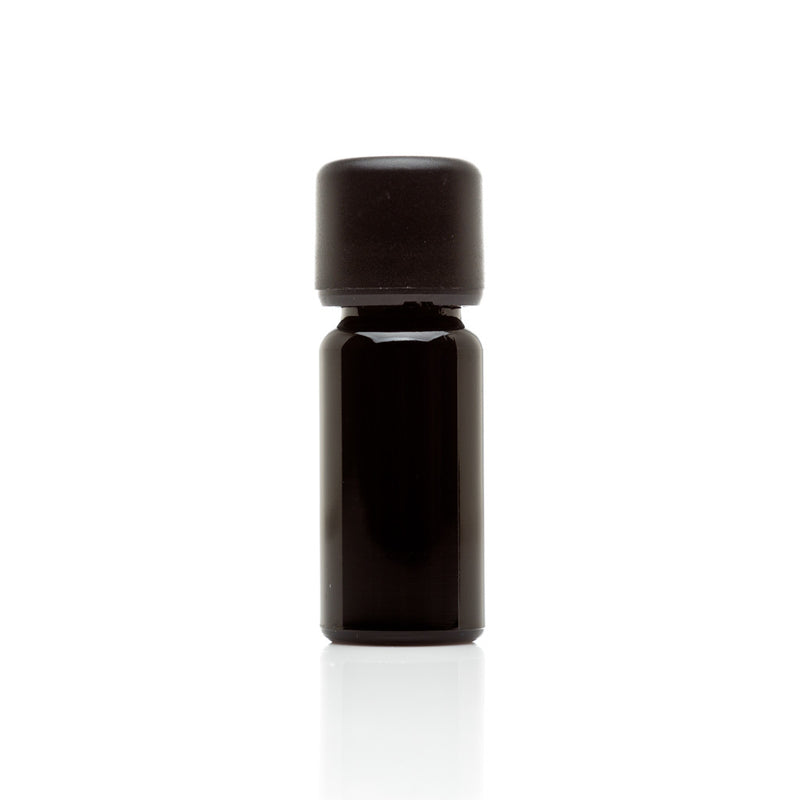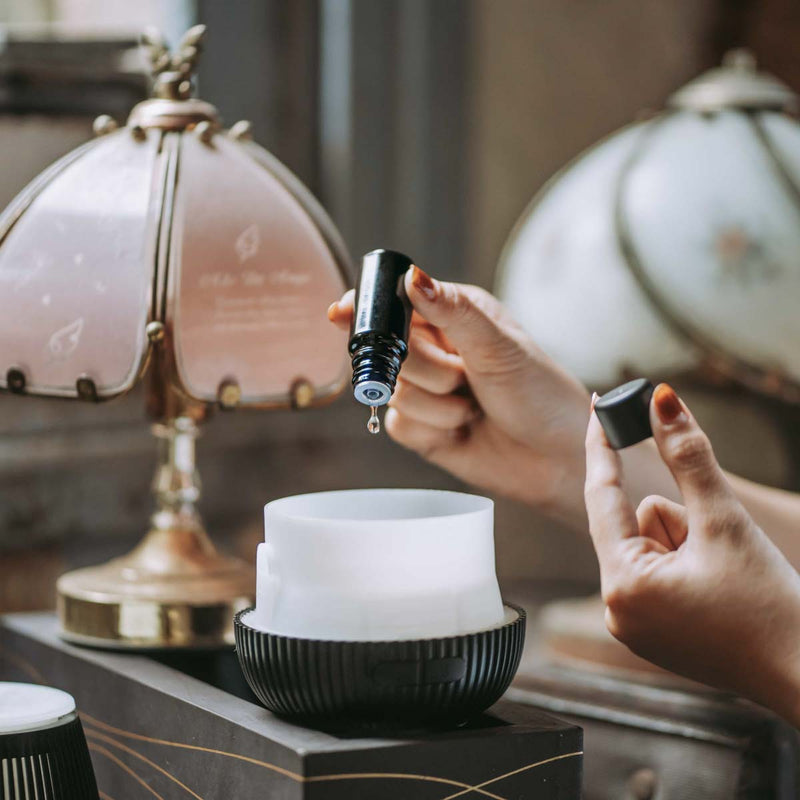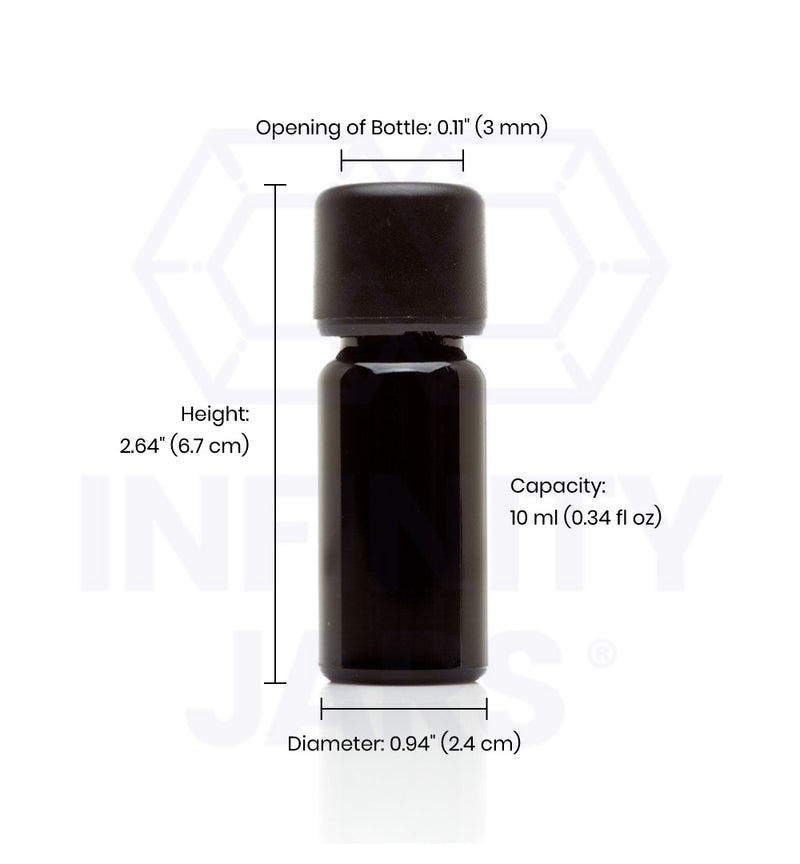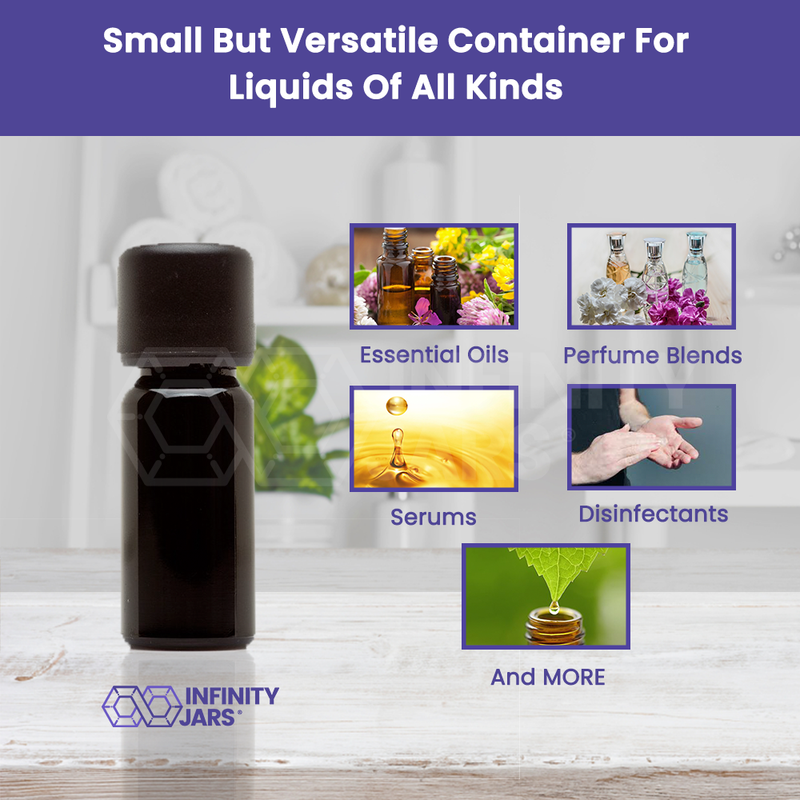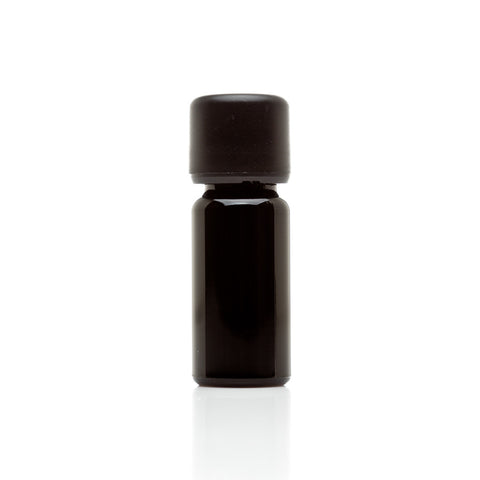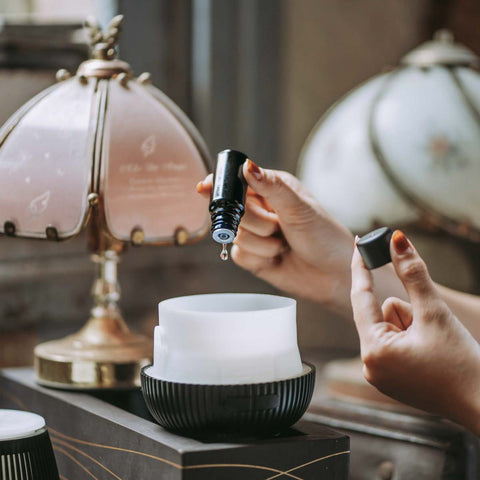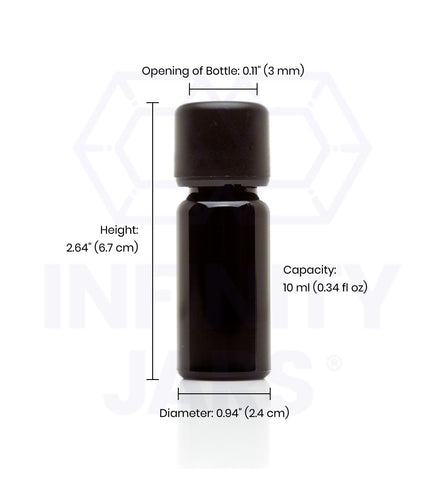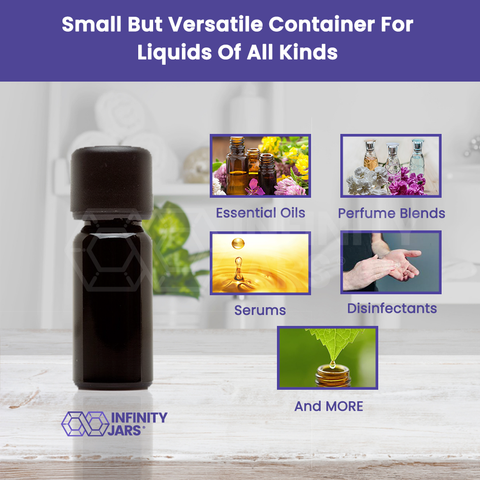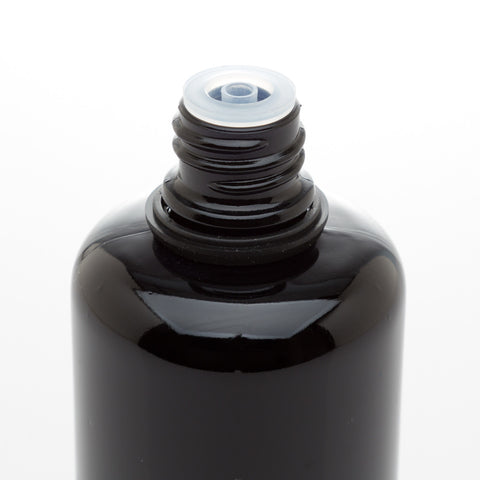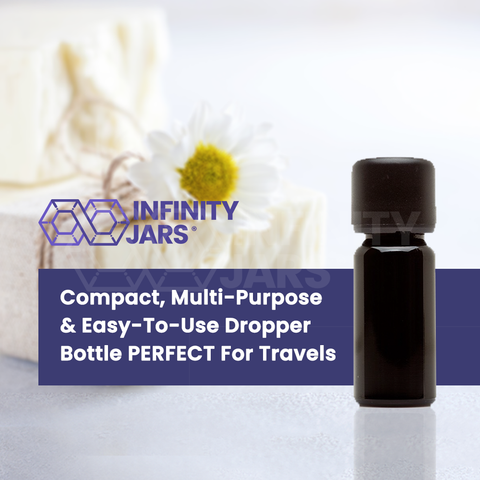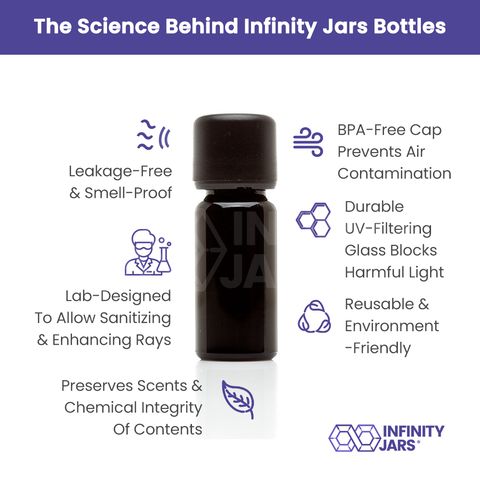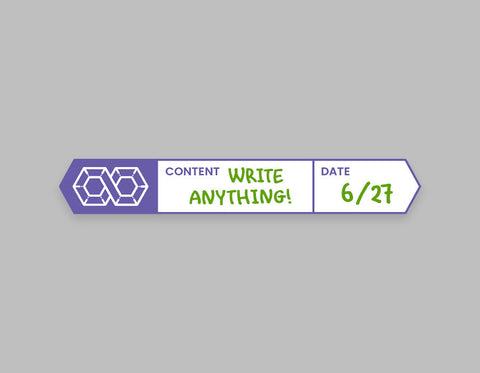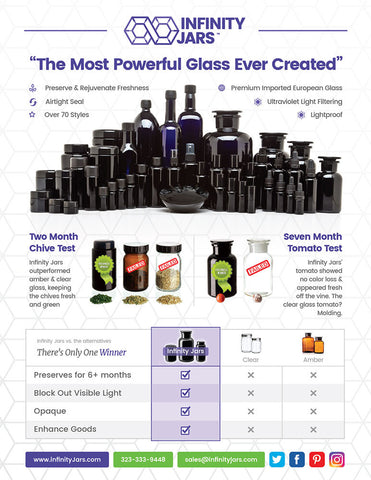 Lightproof

Lightproof Ultraviolet Glass Blocks All Visible Light Rays
Airtight

Airtight Design Dramatically Slows Degradation
Heavy-Duty

Thick European-Made Glass Designed in a Lab
Description:
Essential oils are a wonderful way to improve the smell of your car, practice aromatherapy or make your own household cleaning products. Just like most useful things however, they do spoil as they age. If you're like us, you're not very interested in spending top dollar multiple times to replace them. Enter, the Infinity Jar essential oil dropper. Our jars are designed to keep precious materials (like essential oils) in optimal conditions for 6+ months versus other containers which will over time damage and break down the essential oils by exposing them to light. Scientifically, it should be noted that our bottles are special for three specific reasons: 1.) ultraviolet glass achieves a near total block of all damaging visible light, 2.) the ultraviolet glass acts as a conduit for UV and infrared light, which have restorative and sanitizing properties and 3.) all our bottles are airtight and leakproof, no air gets in to damage your goods, no smells get out. To put it more simply: ultraviolet glass and an airtight seal combine to keep your essential oil aromas in and the preservation going strong.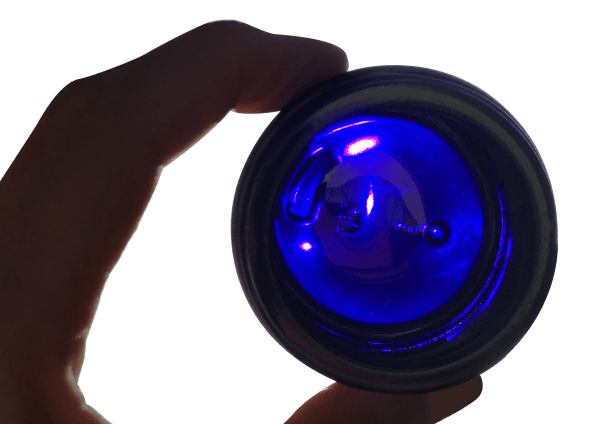 Patented Ultraviolet glass
The secret of its high-performance is in its glass pigmentation. While it looks black on the outside, it's actually made of ultraviolet glass. Ultraviolet glass blocks all harmful visible light while beneficial UV and infrared rays that extend the freshness of goods.
Infinity Jars Versus Common Jar Types
| | | | |
| --- | --- | --- | --- |
| | Infinity Jars | Clear Jars | Amber Jars |
| Preserves for 2+ Years | | | |
| Enhances Contents | | | |
| Blocks Out Visible Light | | | |
| Airtight Cap, Leak-proof | | | |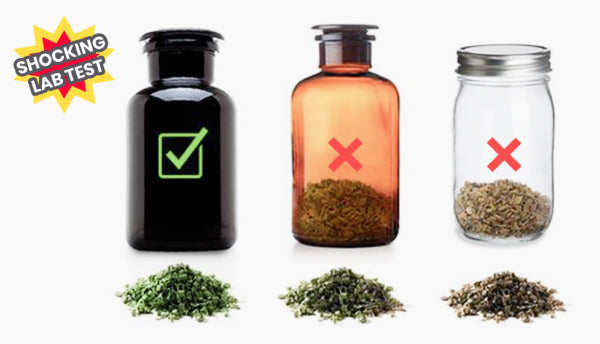 2-MONTH CHIVE TEST
The Infinity Jar clearly outperformed the other jars by keeping the chives green and fresh. Chives are among the most fragile and easily perishable herbs you can find at a grocery store.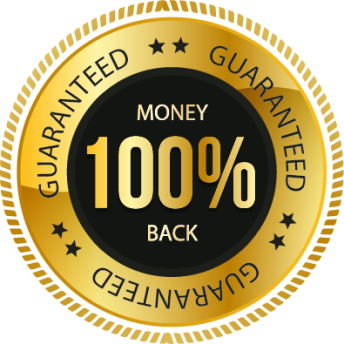 30-DAY MONEY-BACK GUARANTEE
If for any reason you are not 100% satisfied, please return your Infinity Jars product(s) within 30 days for a no-questions-asked refund.
Care Instructions
Dishwasher safe. Avoid putting the jars in the bottom rack.
Simply hand-wash the jars with soap & dry them off. Avoid extreme changes in temperature.
Other Sizes in This Style