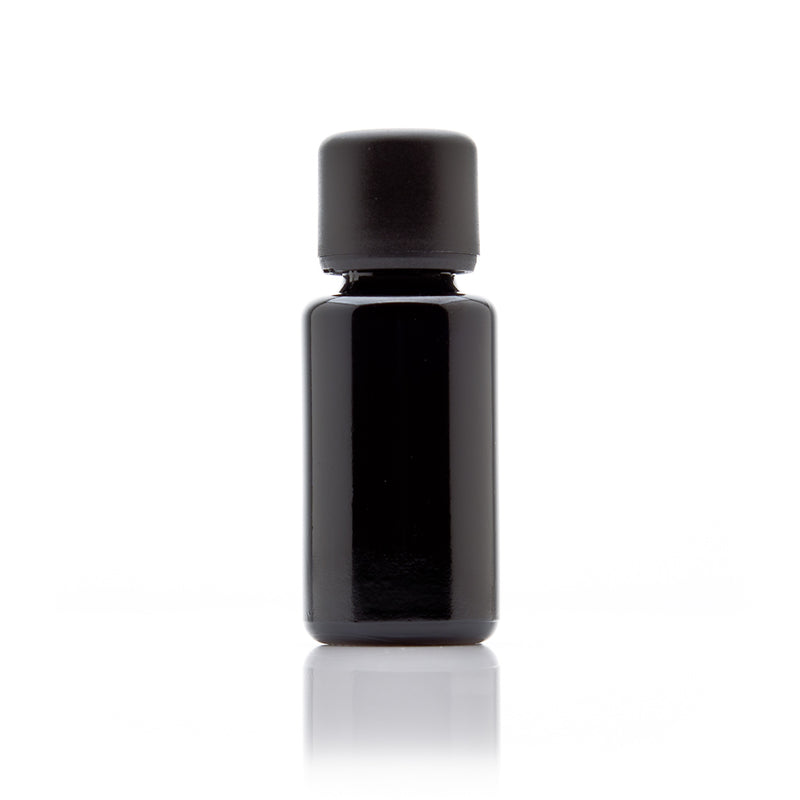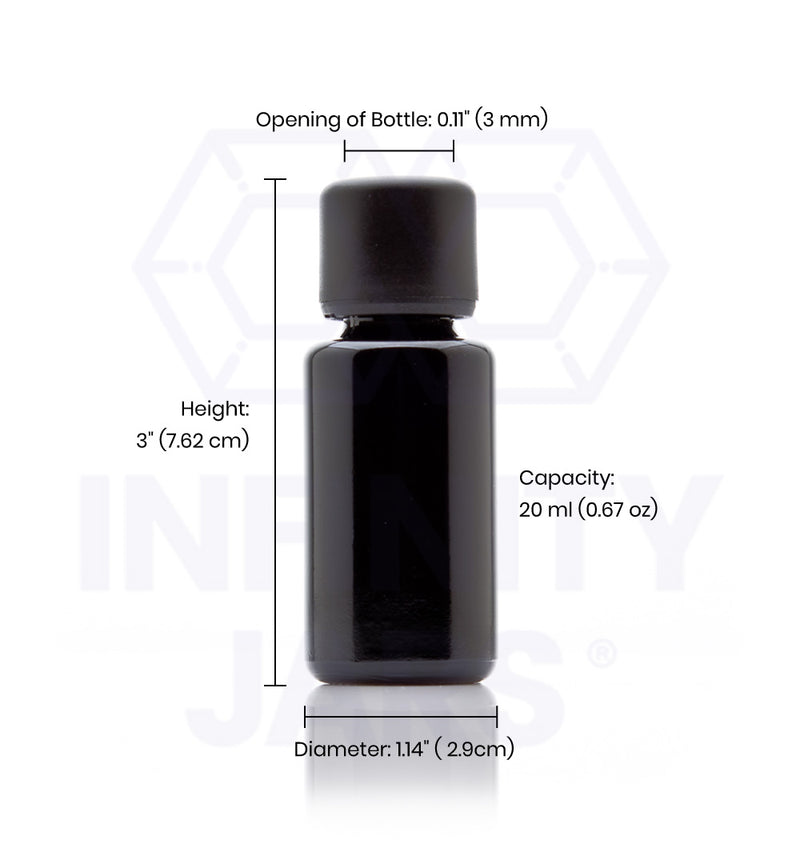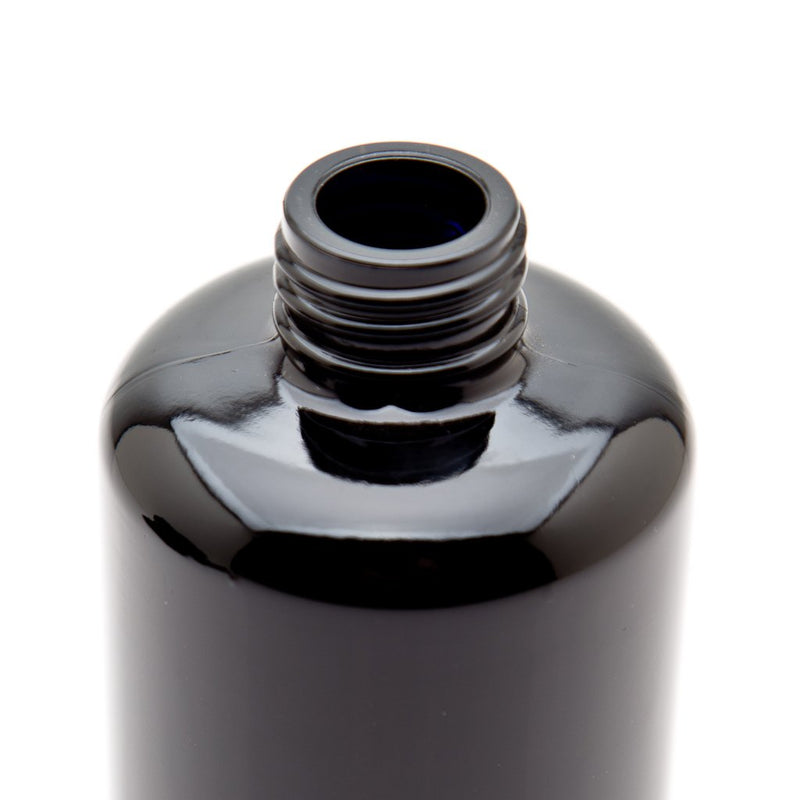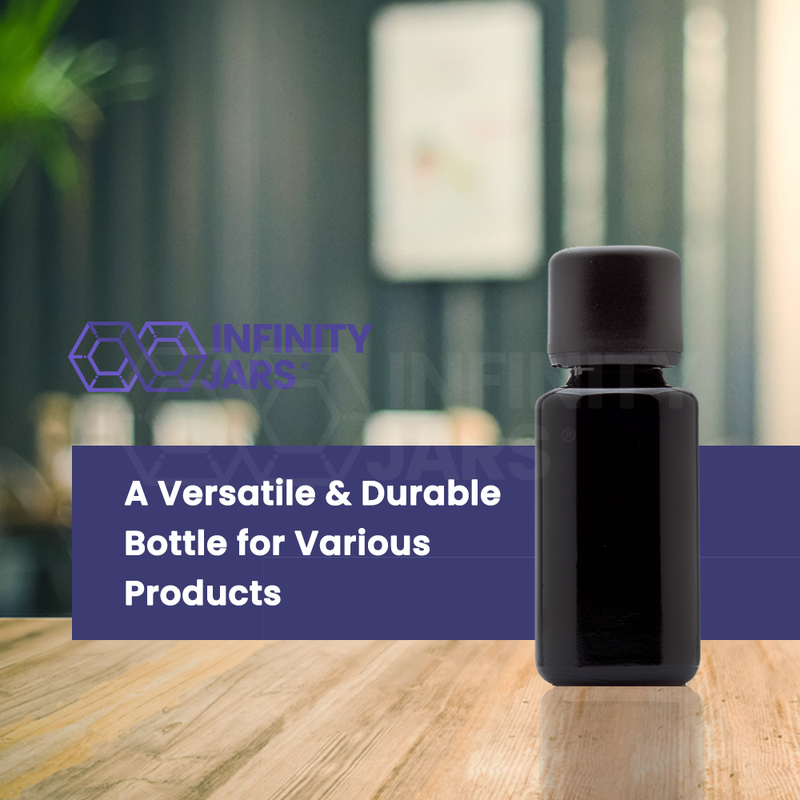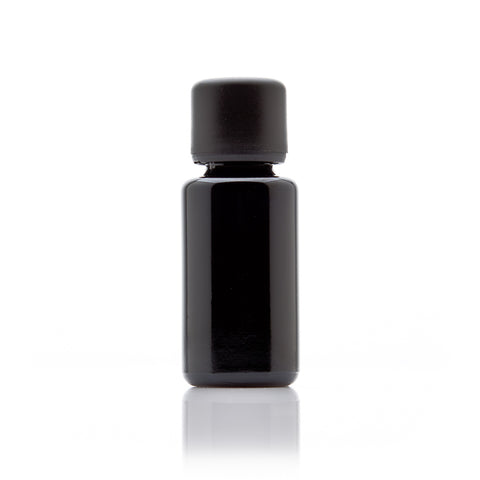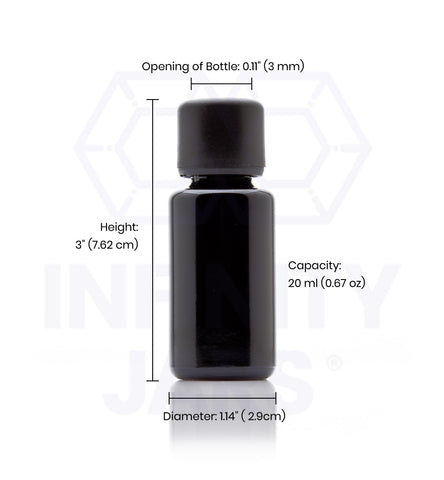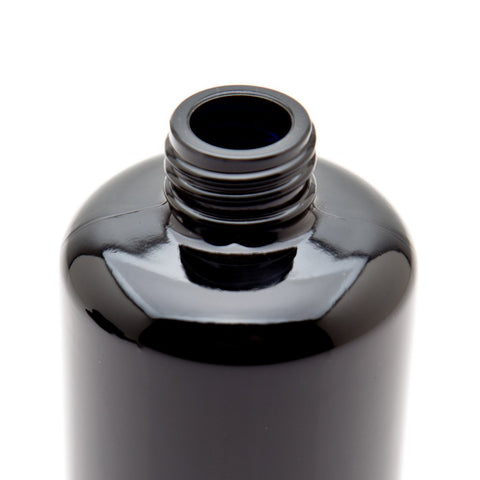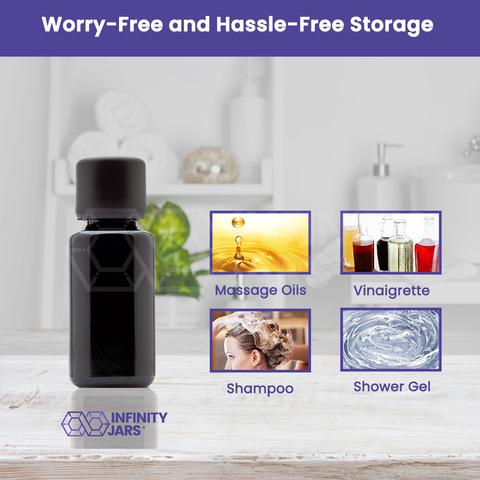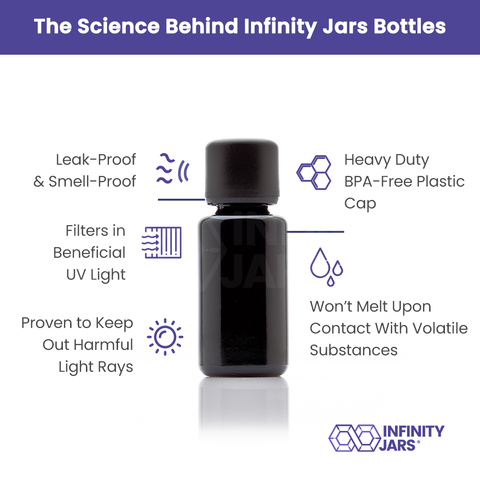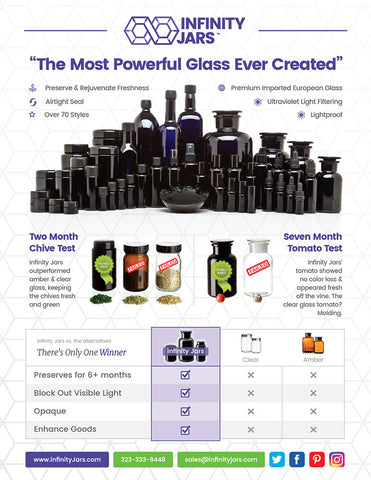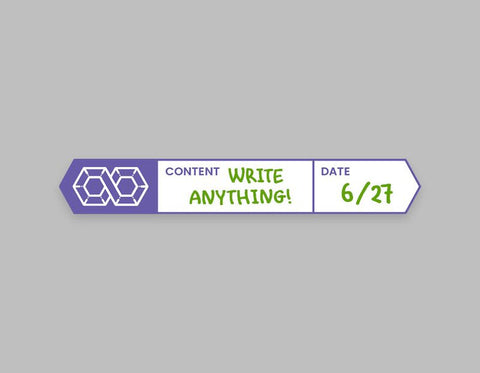 Lightproof

Lightproof Ultraviolet Glass Blocks All Visible Light Rays
Airtight

Airtight Design Dramatically Slows Degradation
Heavy-Duty

Thick European-Made Glass Designed in a Lab
Description:
The simplicity of the 20 ml Easy Pour Screw Top Bottle belies its usefulness and inherent versatility. This is a no-frills, no-nonsense glass bottle, but it has a lot more going for it than it may seem. You can't judge a book by its cover, and you can't judge a bottle by its plain cap!
Versatile Functionality
With a simple twist-off cap, you can store just about anything in this bottle -- be it an essential oil blend, a special vinaigrette, or a homemade tincture. If you're the adventurous, jack-of-all trades type, this bottle can be your best friend in your many journeys and discoveries. It can house all manners of liquids in all manners of viscosities, as well as seeds, pills, capsules, and grains.
Spray, roller, and push pump bottles all serve particular purposes and are suited to particular kinds of products. The same definitely can't be said for this bottle, which was made to be something of a blank slate for various purposes.
Safe Portability
Have you ever come home after a long trip only to open your suitcase and find that there's shampoo spilled all over your underwear? And to make things worse, you haven't done laundry yet? Unfortunately, many products come in bulky, oddly-shaped bottles with flimsy caps. Not only are they difficult to fit into your bags, they're also always in danger of spilling all over the place and ruining your things.
If you get yourself a 20 ml Easy Pour Screw Top Bottle, however, you'll forget you ever had this problem. This bottle can easily fit into your suitcase, carry-on, or everyday bag. It also has a leak-proof and smell-proof cap, which can prevent unfortunate situations like the one above.
Ultraviolet Glass
We use thick, durable glass to create our products. However, that's not all that the glass has going for it. It has actually been scientifically proven to do more than just keep products in a sturdy container.
The bottle is made of ultraviolet glass, which has been found to be able to extend the shelf life of organic products. UV glass blocks visible light while letting UV and infrared light through. Only this kind of glass has that ability, making it perfect for storing organic materials. UV and infrared light can keep bacteria and molds at bay to preserve and even enhance the quality of the bottle's contents.
It seems that simplicity can indeed be the height of sophistication, as this bottle proves.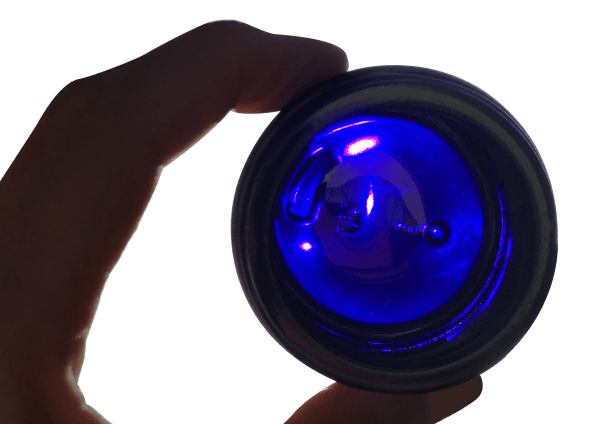 Patented Ultraviolet glass
The secret of its high-performance is in its glass pigmentation. While it looks black on the outside, it's actually made of ultraviolet glass. Ultraviolet glass blocks all harmful visible light while beneficial UV and infrared rays that extend the freshness of goods.
Infinity Jars Versus Common Jar Types
| | | | |
| --- | --- | --- | --- |
| | Infinity Jars | Clear Jars | Amber Jars |
| Preserves for 2+ Years | | | |
| Enhances Contents | | | |
| Blocks Out Visible Light | | | |
| Airtight Cap, Leak-proof | | | |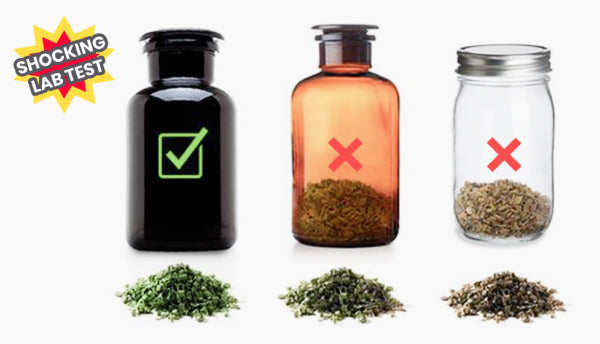 2-MONTH CHIVE TEST
The Infinity Jar clearly outperformed the other jars by keeping the chives green and fresh. Chives are among the most fragile and easily perishable herbs you can find at a grocery store.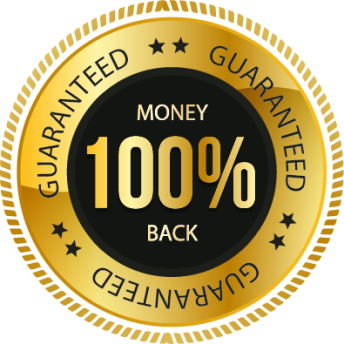 30-DAY MONEY-BACK GUARANTEE
If for any reason you are not 100% satisfied, please return your Infinity Jars product(s) within 30 days for a no-questions-asked refund.
Care Instructions
Dishwasher safe. Avoid putting the jars in the bottom rack.
Simply hand-wash the jars with soap & dry them off. Avoid extreme changes in temperature.
Other Sizes in This Style