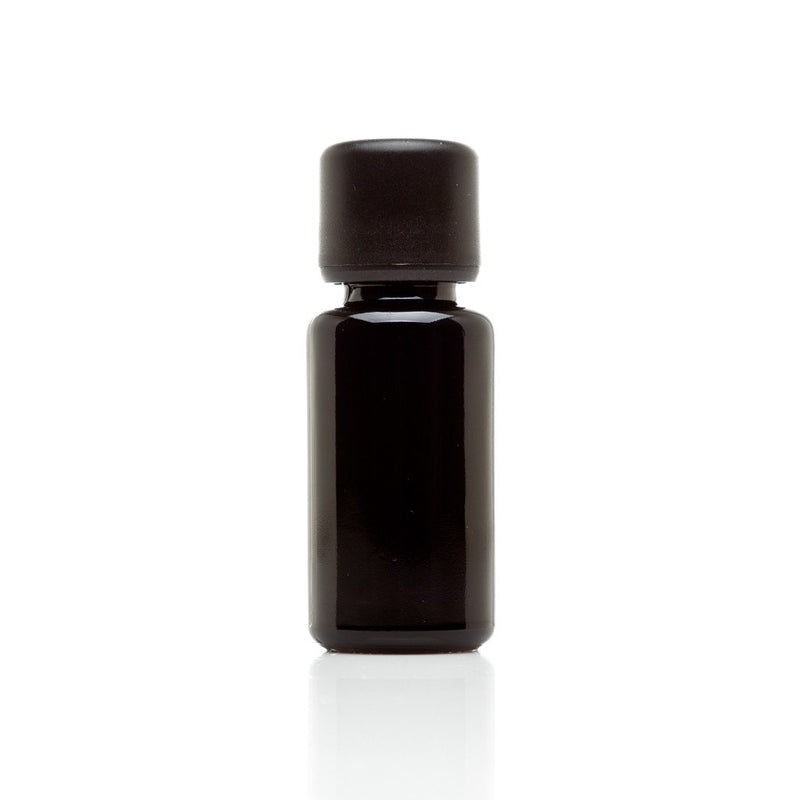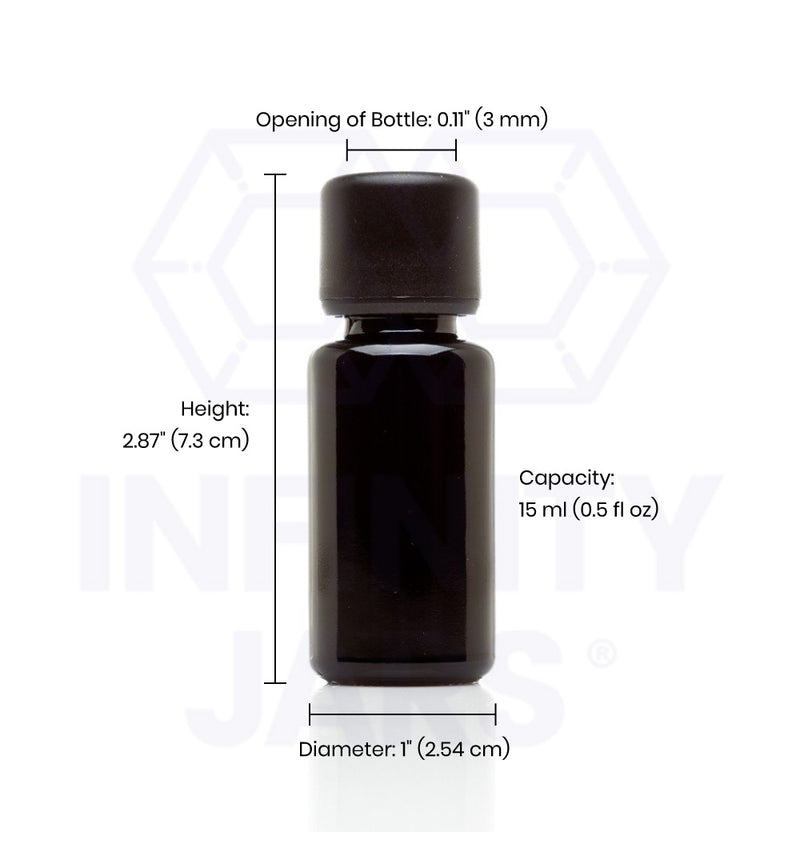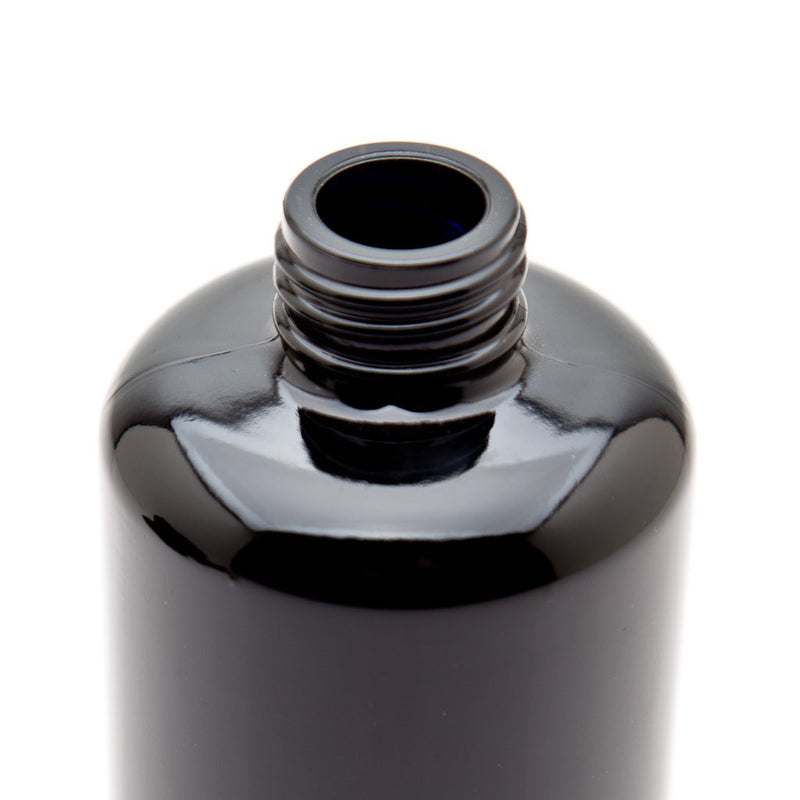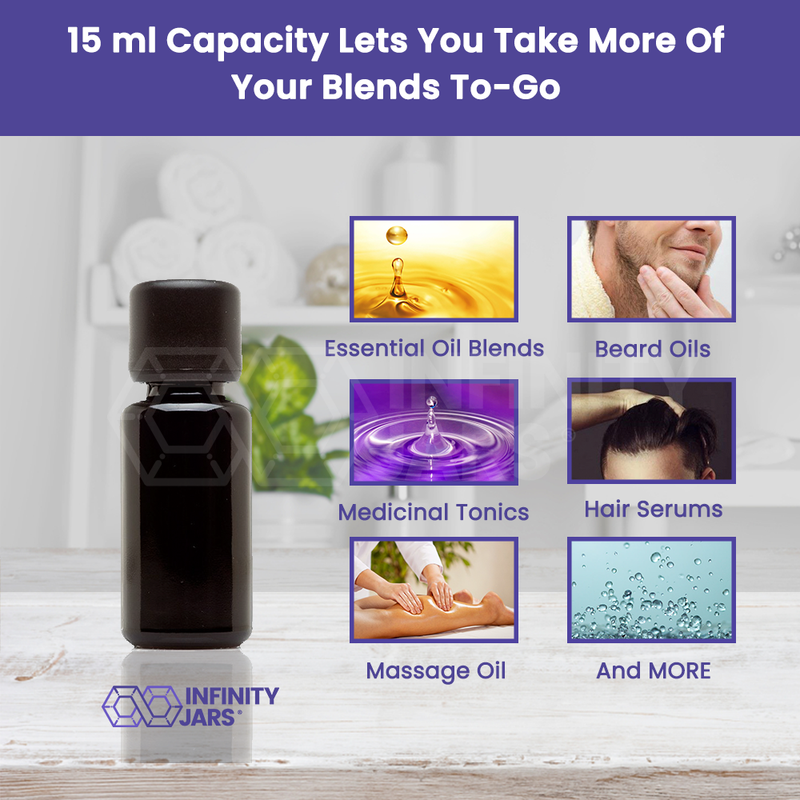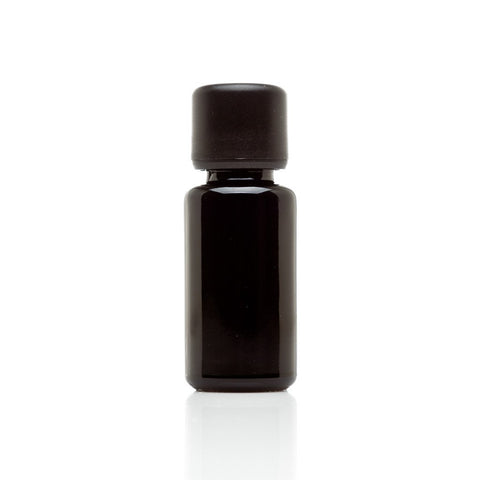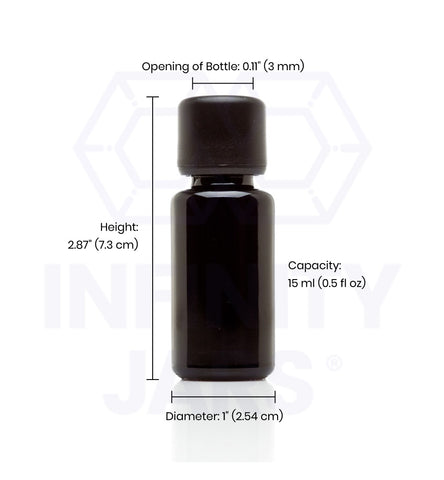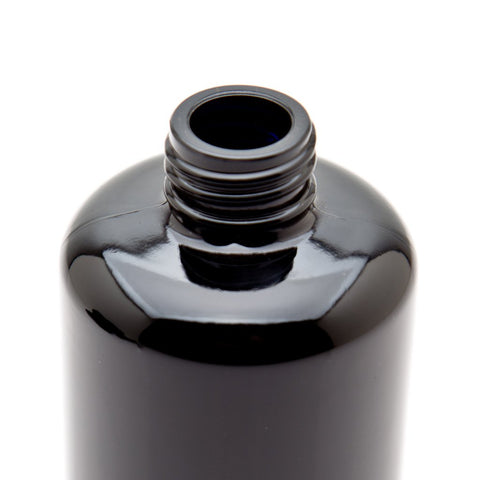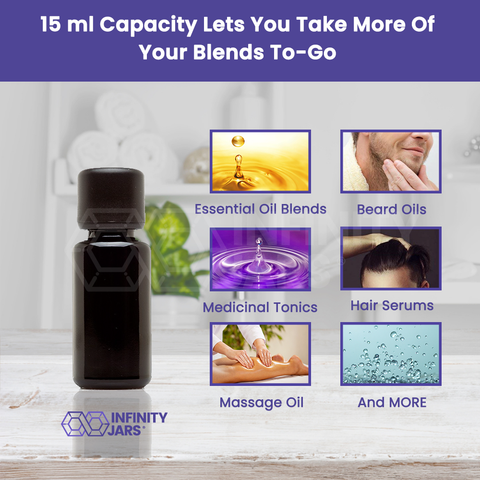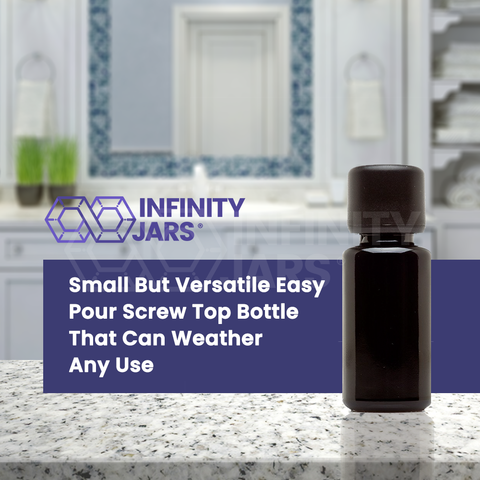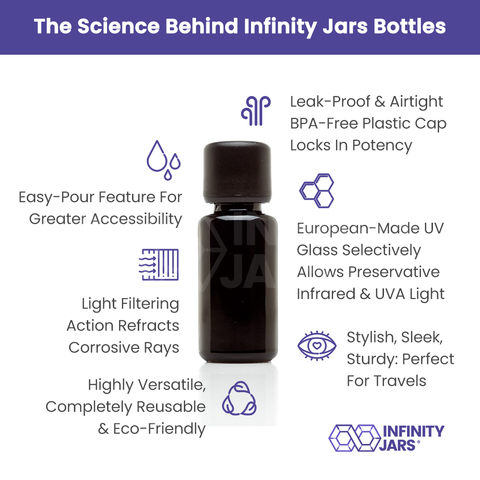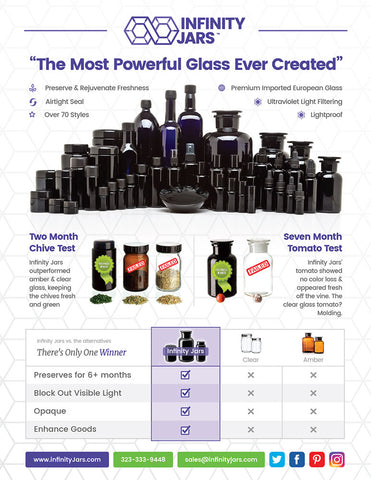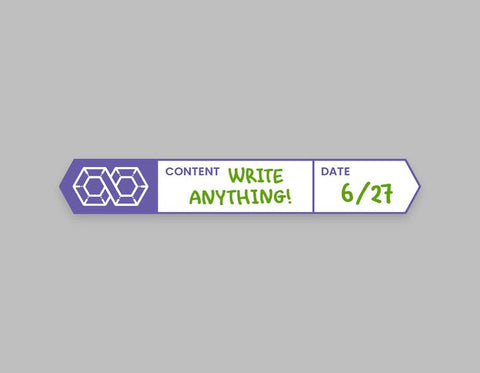 Lightproof

Lightproof Ultraviolet Glass Blocks All Visible Light Rays
Airtight

Airtight Design Dramatically Slows Degradation
Heavy-Duty

Thick European-Made Glass Designed in a Lab
Description:
If you want a compact bottle that's ideal for someone who's always on the go, the 15 ml size of our new Easy Pour Screw Top Bottle line is a great choice. Manufactured in Europe using the latest in glass-tempering technology, it is thick, resistant to breaking, and comes with a highly effective light filtering mechanism that allows in beneficial UVA and infrared light while keeping out everything from the destructive rays of visible light to air containing corrosive oxygen and other contaminants.
The 15 ml Easy Pour Screw Top Bottle also comes with an airtight and seepage-proof "no inserts" cap made from BPA-free material that offers a no-hassle way for you to access your stored goods—homemade colognes or massage oils can be poured directly on your palm, pure essential oil blends can be sniffed with no obstructions, or a mouthful of tonic can be measured precisely and carried around, to be tossed back in one go when the need calls for it.
There's no end to its applications, and you may be sure the integrity of the bottle's contents would be preserved and enhanced for six months or even up to two years. Lastly, because it's dishwasher safe with no danger of chemicals or scents from the last thing stored sticking inside, it is completely reusable, giving you your money's worth each and every time.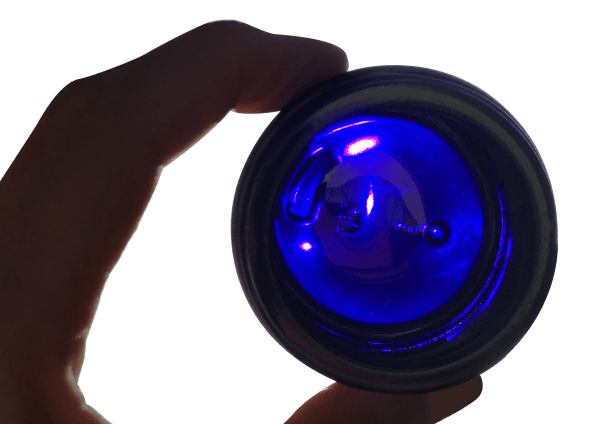 Patented Ultraviolet glass
The secret of its high-performance is in its glass pigmentation. While it looks black on the outside, it's actually made of ultraviolet glass. Ultraviolet glass blocks all harmful visible light while beneficial UV and infrared rays that extend the freshness of goods.
Infinity Jars Versus Common Jar Types
| | | | |
| --- | --- | --- | --- |
| | Infinity Jars | Clear Jars | Amber Jars |
| Preserves for 2+ Years | | | |
| Enhances Contents | | | |
| Blocks Out Visible Light | | | |
| Airtight Cap, Leak-proof | | | |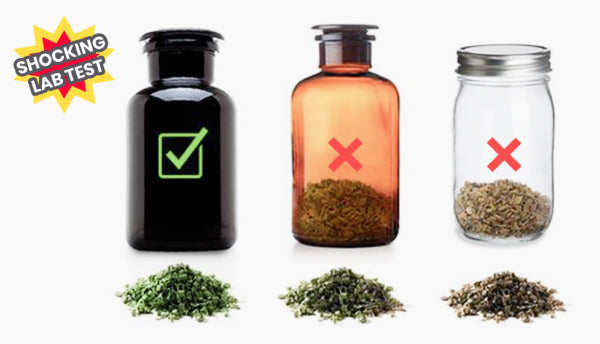 2-MONTH CHIVE TEST
The Infinity Jar clearly outperformed the other jars by keeping the chives green and fresh. Chives are among the most fragile and easily perishable herbs you can find at a grocery store.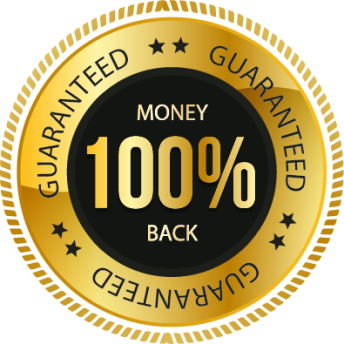 30-DAY MONEY-BACK GUARANTEE
If for any reason you are not 100% satisfied, please return your Infinity Jars product(s) within 30 days for a no-questions-asked refund.
Care Instructions
Dishwasher safe. Avoid putting the jars in the bottom rack.
Simply hand-wash the jars with soap & dry them off. Avoid extreme changes in temperature.
Other Sizes in This Style