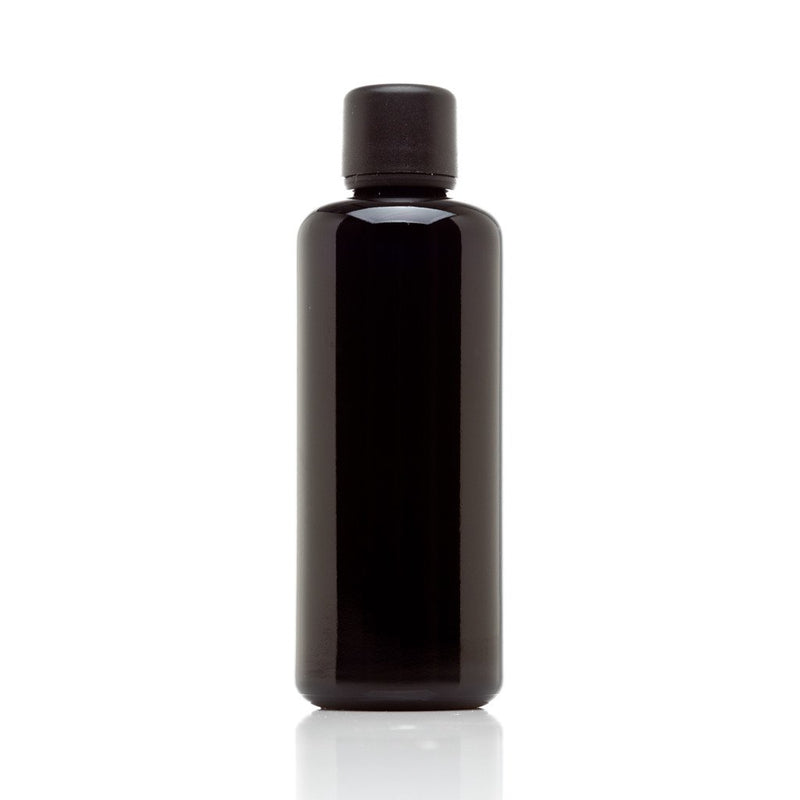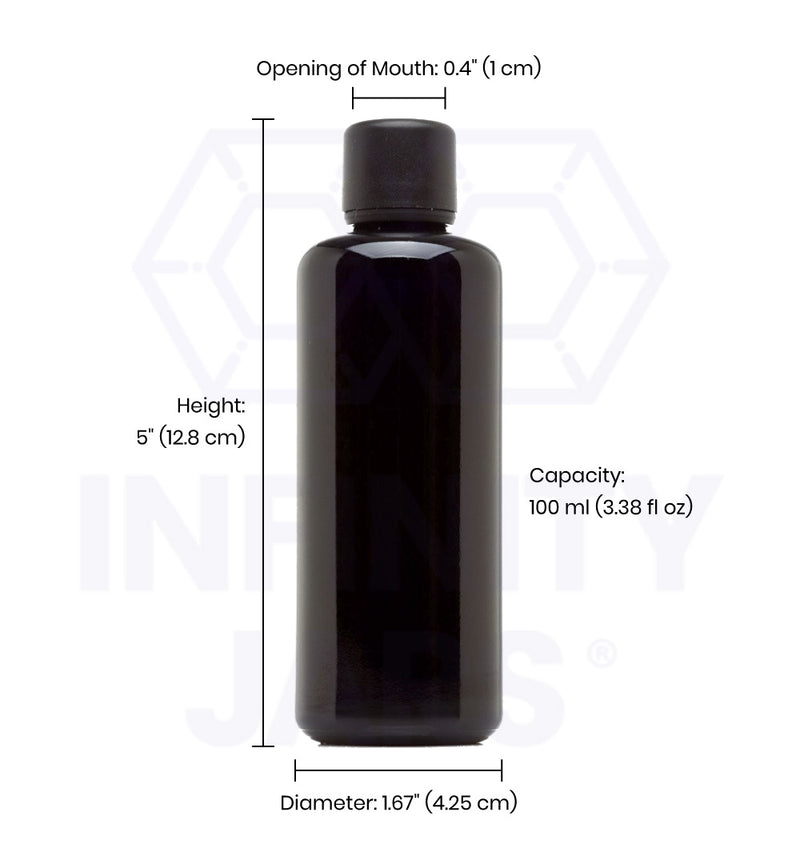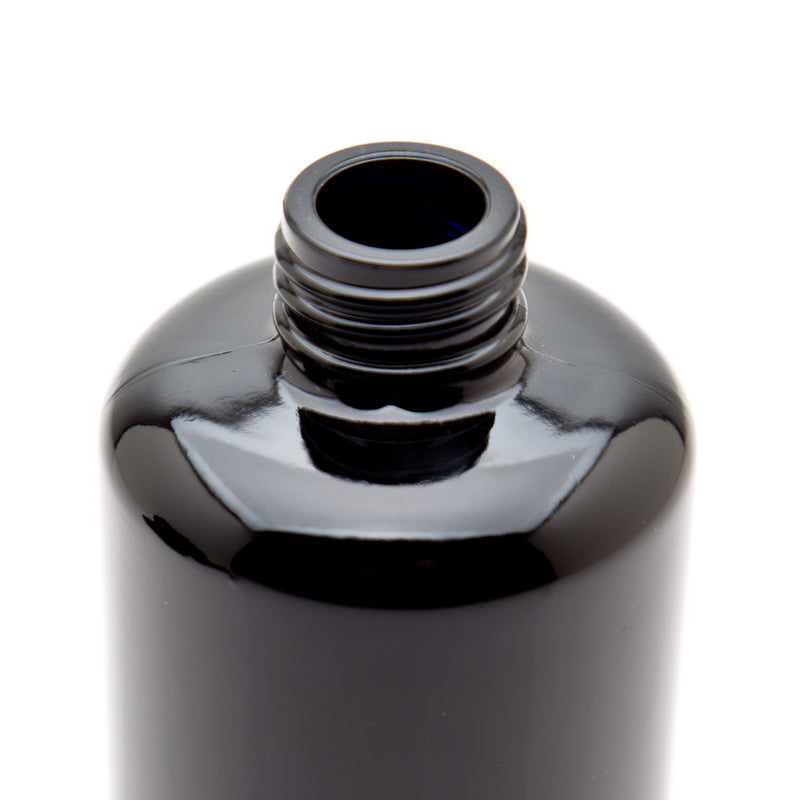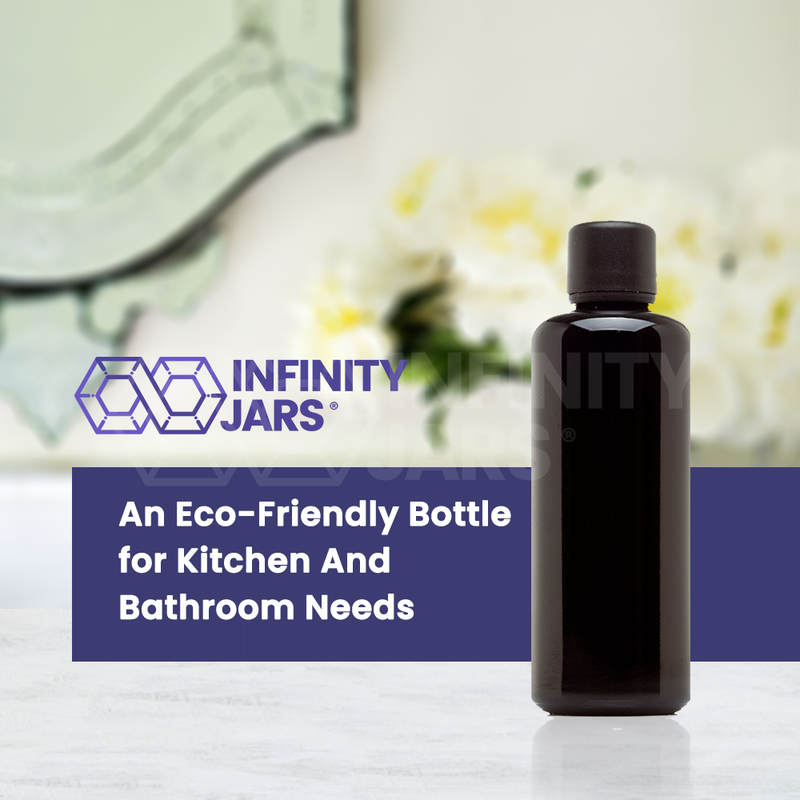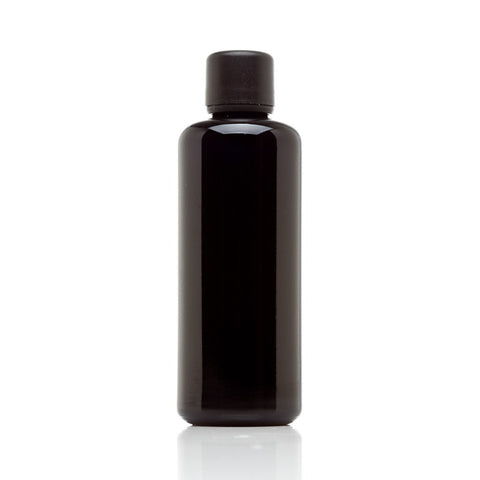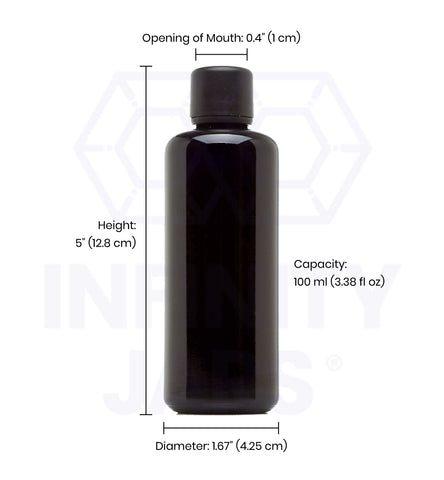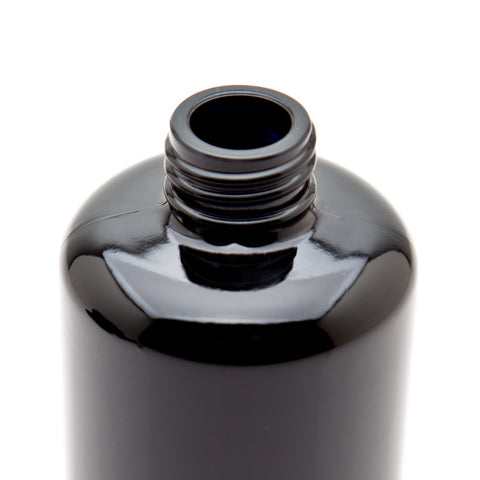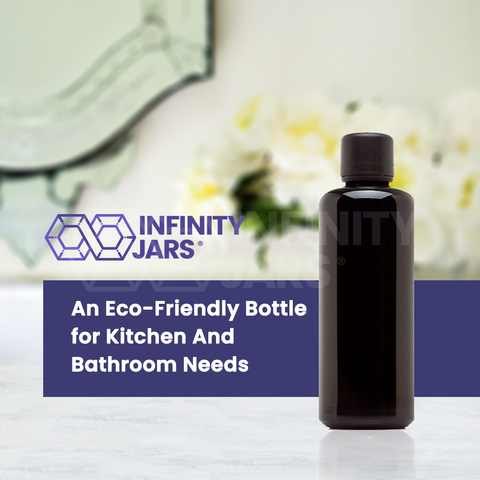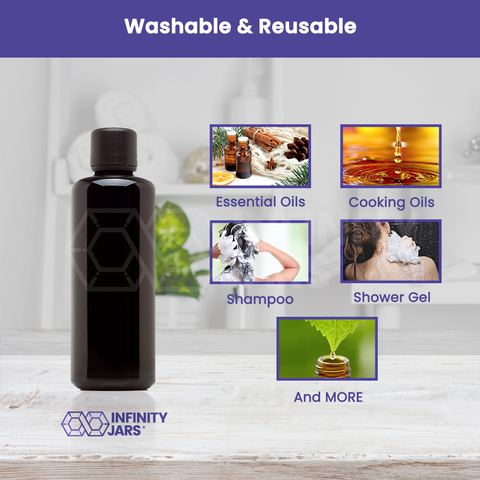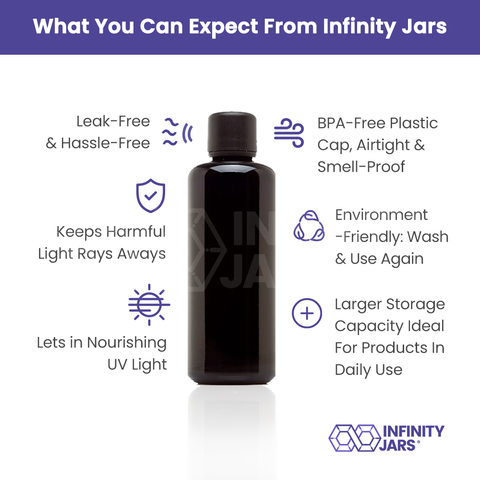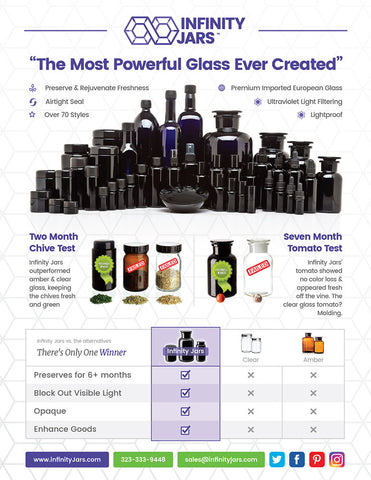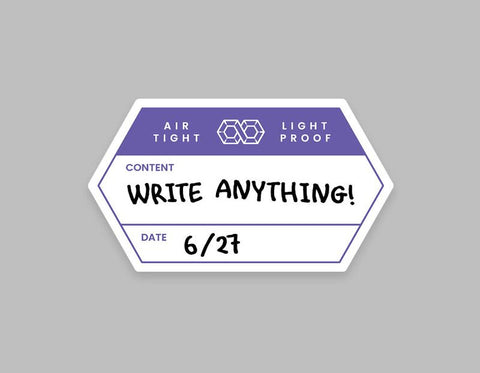 Lightproof

Lightproof Ultraviolet Glass Blocks All Visible Light Rays
Airtight

Airtight Design Dramatically Slows Degradation
Heavy-Duty

Thick European-Made Glass Designed in a Lab
Description:
The 100 ml Easy Pour Screw Top Bottle is not to be messed with, like your tough old no-nonsense college professor. It's hardy to the point of ruggedness, but it's as classy and refined as they come.
Practical Versatility
At 100 ml, there's a lot you can do with this bottle. You can use it to store your pills or vitamins, since the durable, ultraviolet glass can protect them from damage. You can also use it to store essential oils, homemade perfumes, homemade shampoos, or carrier oils. It can also be a mainstay in the kitchen, where it can store cooking oils, herbs, rare spices, or other ingredients that need to be fresher for longer.
Ultraviolet Glass
All of our jars and bottles are made of lab-tested and European-designed ultraviolet glass. But what exactly is UV glass anyway? It's a type of near-opaque glass that looks black at first glance, but is actually violet upon closer inspection. It has the ability to block visible light from coming through, which is great for extending shelf life of stored products. After all, visible light can promote the growth of harmful microbes. The glass can also let ultraviolet glass through, which helps enhance the quality of the product stored inside. Check out our Science page to see how UV glass works!
At the end of the day, there's nothing superfluous, unnecessary, or redundant about our 100 ml Easy Pour Screw Top Bottle. Each aspect of the bottle performs a function, from its leak-resistant screw top cap down to the bottom of its strong, reliable body. Buy one today and see for yourself!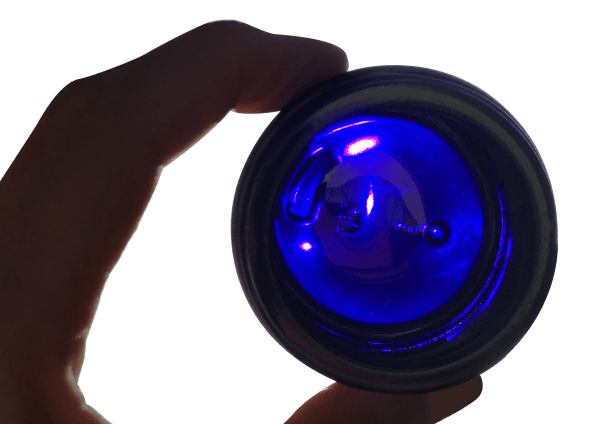 Patented Ultraviolet glass
The secret of its high-performance is in its glass pigmentation. While it looks black on the outside, it's actually made of ultraviolet glass. Ultraviolet glass blocks all harmful visible light while beneficial UV and infrared rays that extend the freshness of goods.
Infinity Jars Versus Common Jar Types
| | | | |
| --- | --- | --- | --- |
| | Infinity Jars | Clear Jars | Amber Jars |
| Preserves for 2+ Years | | | |
| Enhances Contents | | | |
| Blocks Out Visible Light | | | |
| Airtight Cap, Leak-proof | | | |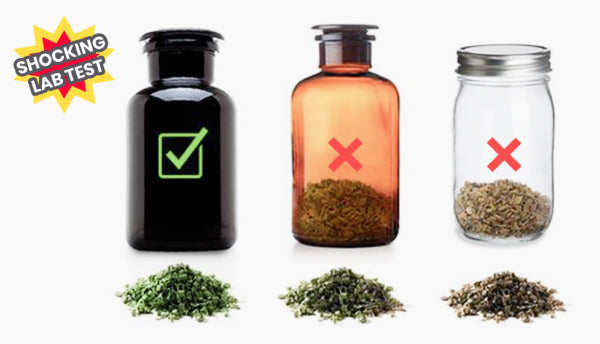 2-MONTH CHIVE TEST
The Infinity Jar clearly outperformed the other jars by keeping the chives green and fresh. Chives are among the most fragile and easily perishable herbs you can find at a grocery store.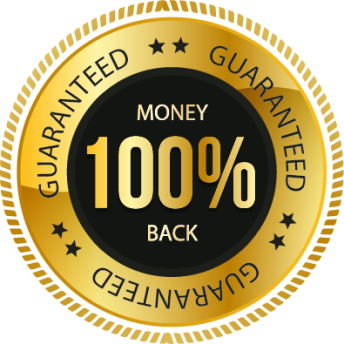 30-DAY MONEY-BACK GUARANTEE
If for any reason you are not 100% satisfied, please return your Infinity Jars product(s) within 30 days for a no-questions-asked refund.
Care Instructions
Dishwasher safe. Avoid putting the jars in the bottom rack.
Simply hand-wash the jars with soap & dry them off. Avoid extreme changes in temperature.
Other Sizes in This Style