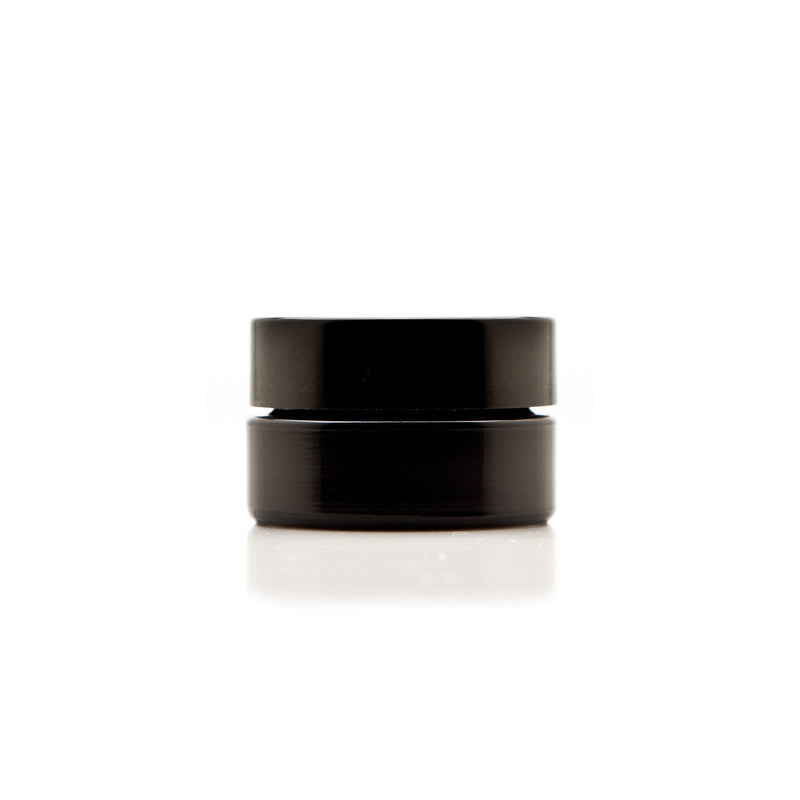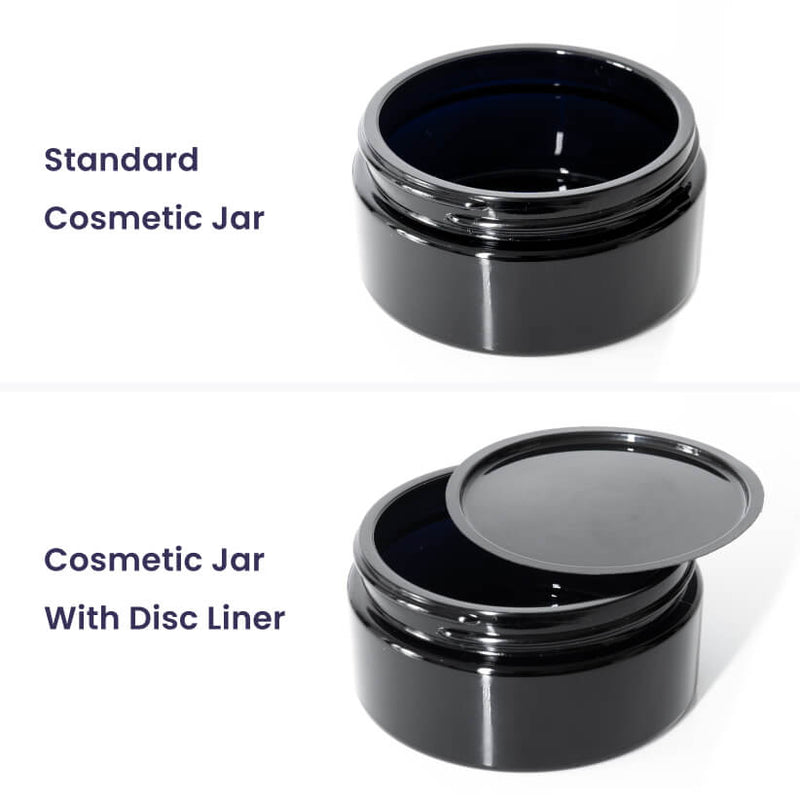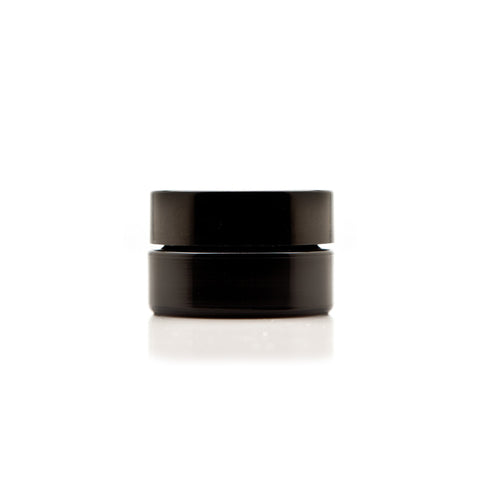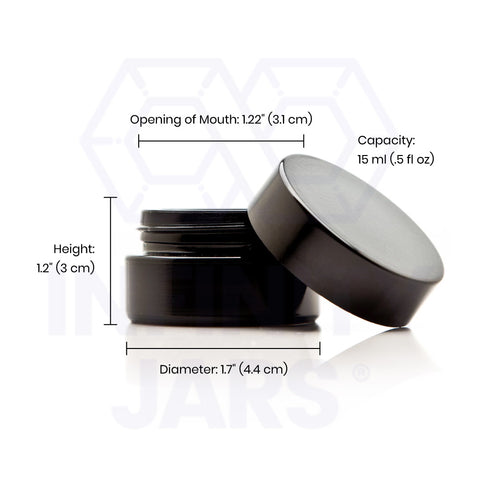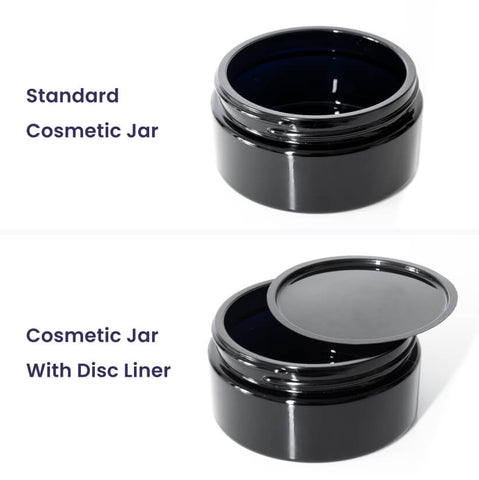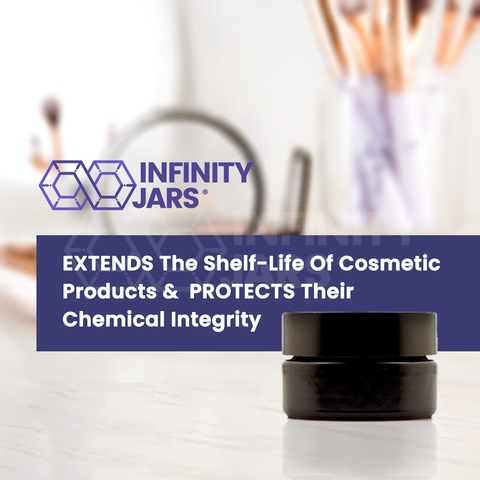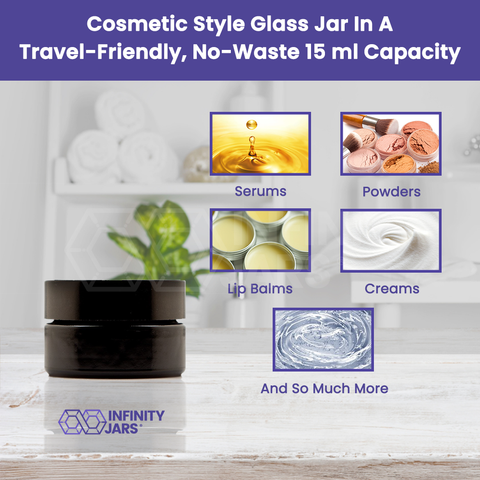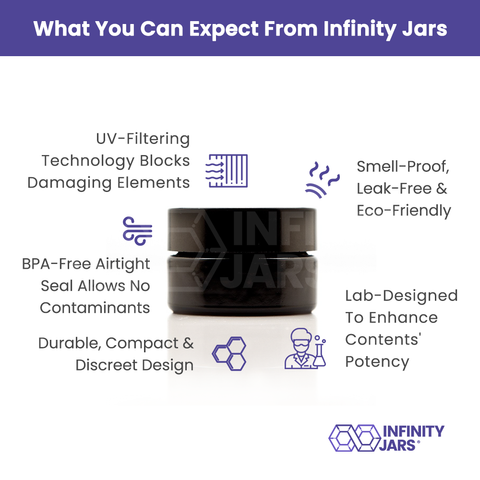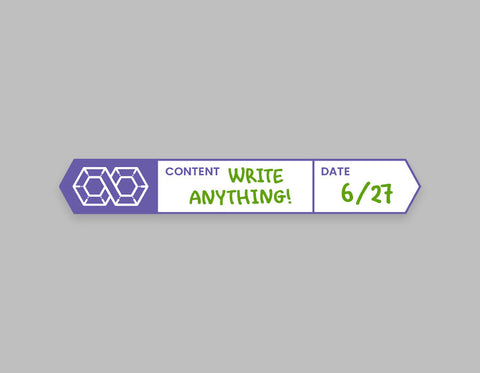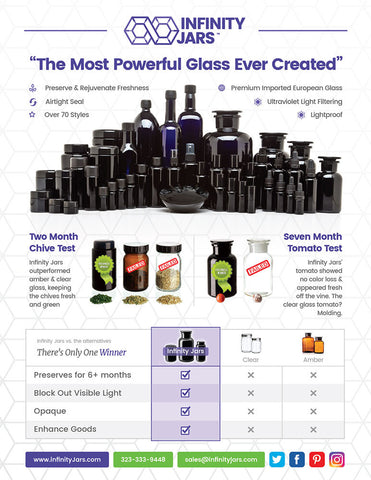 Lightproof

Lightproof Ultraviolet Glass Blocks All Visible Light Rays
Airtight

Airtight Design Dramatically Slows Degradation
Heavy-Duty

Thick European-Made Glass Designed in a Lab
Description:
Check out the new kids on the block! Brand new Infinity Jars Cosmetic Style Wide Mouth Jars are the perfect receptacle for cosmetics, spices, herbs and 1000's of other items. This shallow lipped style was designed specifically with cosmetic jars in mind. It's important with these types of jars to have a design where the user is able to reach the bottom easily with a finger, applicator or some other device to get the most out of your expensive, luxury beauty product.
Buy this jar for that person that makes DIY lip balm in your life, and you'll understand about needing to get every last drop! The combination of ultraviolet glass technology and airtight lid will keep that DIY lip balm smelling fresh for ages. In addition, this jar is perfect for any other circumstances where having a wide mouth and a shallow lip might be convenient, including but not limited to: a pinch of salt and pepper, homemade wrinkle ointment to-go, or storing ear plugs at a concert.
Whatever you decide to put in this compact glass jar will be extra safe especially when you have the 15 ml Cosmetic Screw Top Jar Disk Liner. It lets you keep dust, dirt, and germs away from your lip balm or creams to keep potent for a longer period of time. It's made with APET plastic to make it durable and long lasting. It's also 100% opaque to prevent sunlight from affecting the formula of what's inside the jar. You'll never have to worry about spillage and waste materials. Our disk liners are designed to leave no gaps in the edges, snapping into place once placed on our 15 ml cosmetic jar.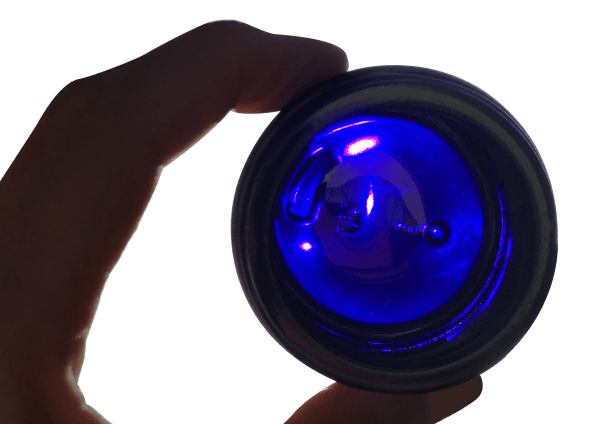 Patented Ultraviolet glass
The secret of its high-performance is in its glass pigmentation. While it looks black on the outside, it's actually made of ultraviolet glass. Ultraviolet glass blocks all harmful visible light while beneficial UV and infrared rays that extend the freshness of goods.
Infinity Jars Versus Common Jar Types
| | | | |
| --- | --- | --- | --- |
| | Infinity Jars | Clear Jars | Amber Jars |
| Preserves for 2+ Years | | | |
| Enhances Contents | | | |
| Blocks Out Visible Light | | | |
| Airtight Cap, Leak-proof | | | |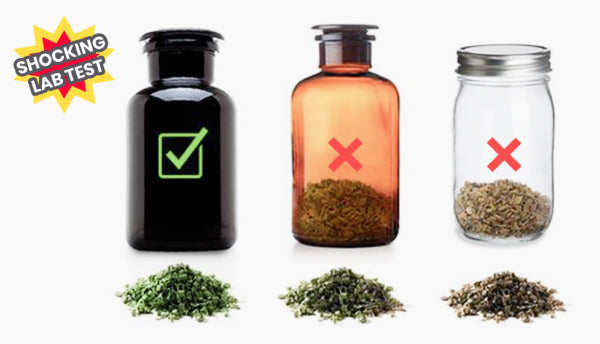 2-MONTH CHIVE TEST
The Infinity Jar clearly outperformed the other jars by keeping the chives green and fresh. Chives are among the most fragile and easily perishable herbs you can find at a grocery store.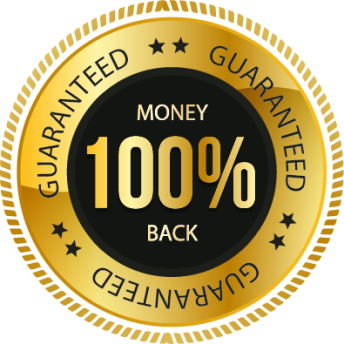 30-DAY MONEY-BACK GUARANTEE
If for any reason you are not 100% satisfied, please return your Infinity Jars product(s) within 30 days for a no-questions-asked refund.
Care Instructions
Dishwasher safe. Avoid putting the jars in the bottom rack.
Simply hand-wash the jars with soap & dry them off. Avoid extreme changes in temperature.
Other Sizes in This Style