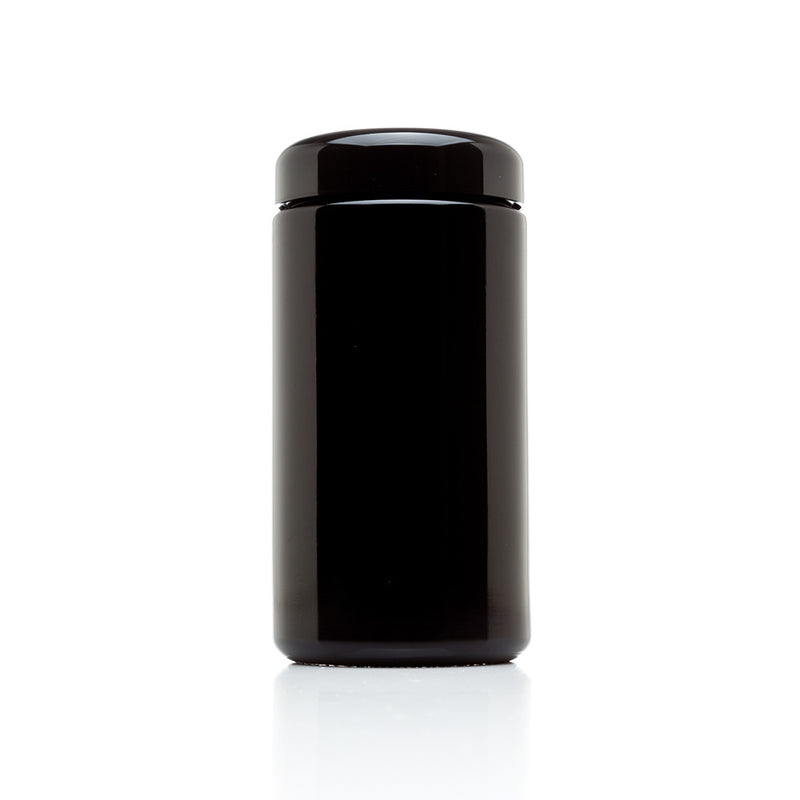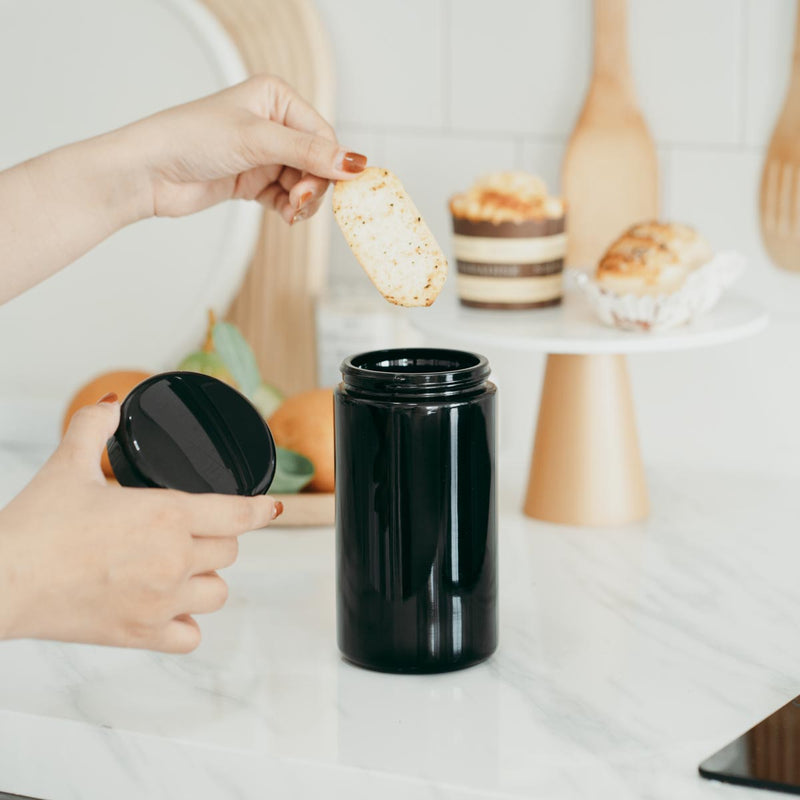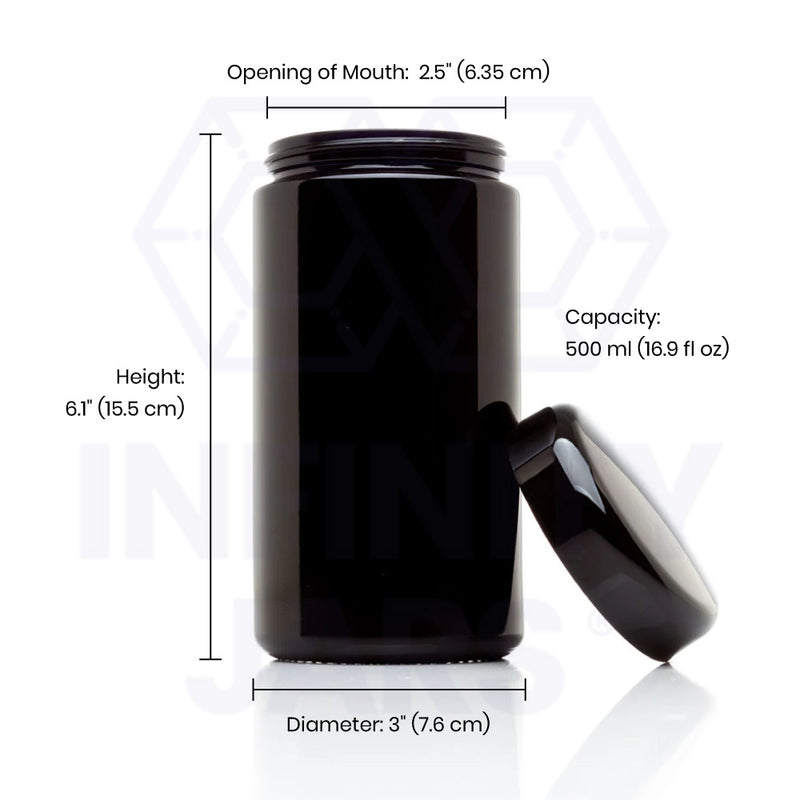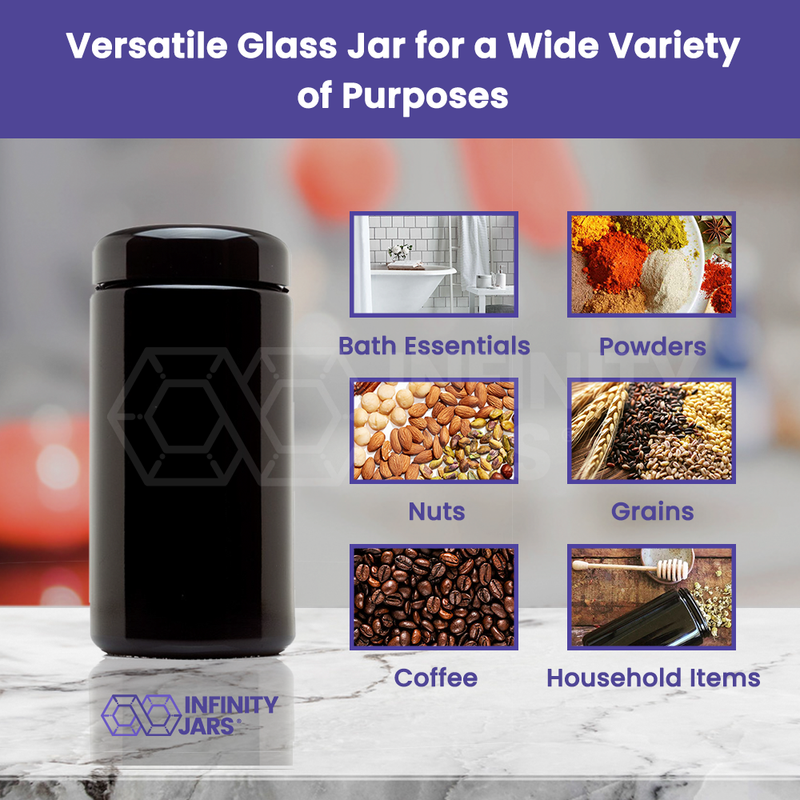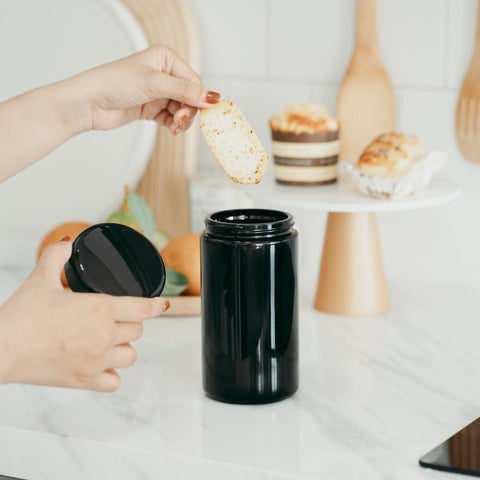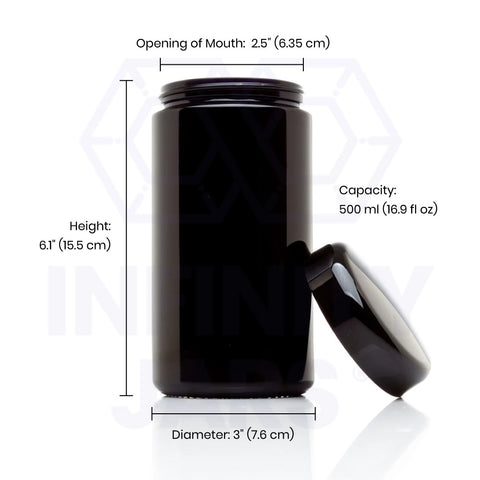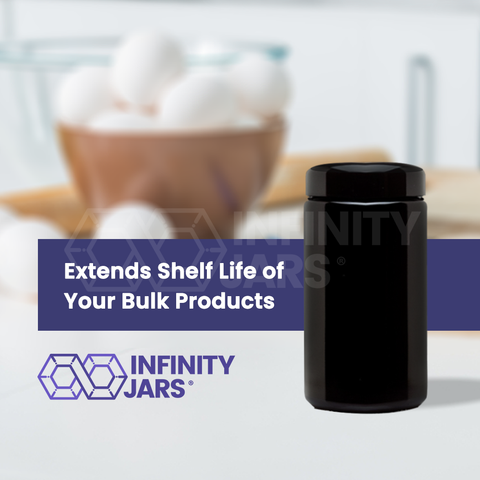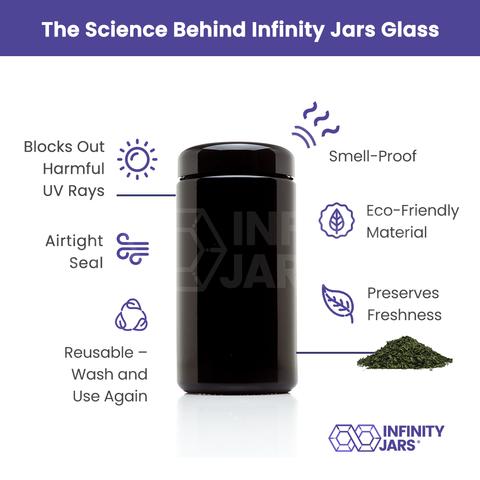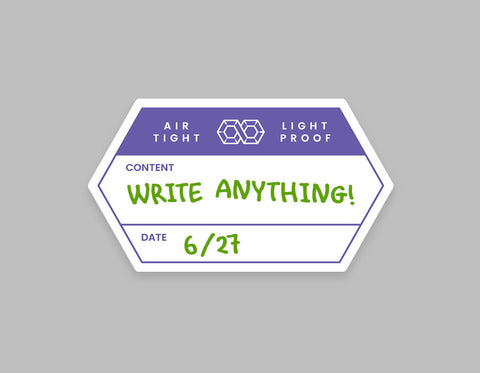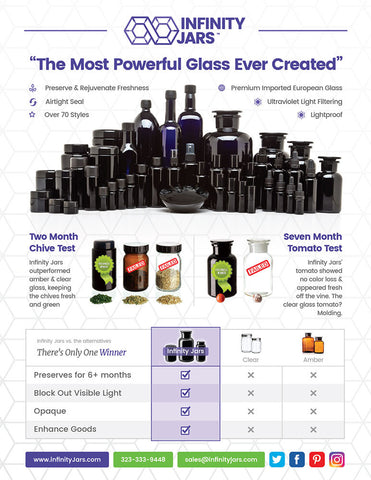 500 ml Classic Screw Top Wide Mouth Jar

Frequently Bought Together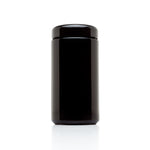 500 ml Classic Screw Top Wide Mouth Jar
$24.00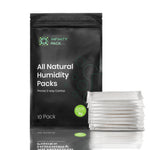 Infinity Pack 8g, 10 pack, 62% RH
$18.00
Why You Should Buy This Set?
This powerhouse combination removes humidity from the inside and blocks harmful UV, oxidation, and moisture. Our patented two-way technology helps keep herbs, spices, and other moisture-sensitive products fresh for up to 3 months, retaining the fragrance and flavor of what's inside the glass jar. Learn more about Infinity Pack >
$42.00
$67.00
37% OFF!
Add this set to cart
Lightproof

Lightproof Ultraviolet Glass Blocks All Visible Light Rays
Airtight

Airtight Design Dramatically Slows Degradation
Heavy-Duty

Thick European-Made Glass Designed in a Lab
Description:
If you like buying in bulk or blending kitchen items together, our 500 ml screw top jar is likely the best option you'll find anywhere. 
First, why should you use this over any other plastic or glass container? Besides the fact that it's airtight (so tight you can dunk it under water and none will seep in), it's light optimized. It's patented ultraviolet glass body has been designed by scientists to refract visible light rays that can harm organic matter. The result of this power is shocking; this jar will keep dried goods as fresh as the day you drop them in for over 6 months!
We recommended getting a 10-pack so you can start saving by shopping in the bulk foods aisle at the supermarket. They're also great for open bags of snacks, nuts, teas, coffee beans, cooking grains, pastas, and more. Whether you're a foodie, a DIYer or a parent of young children trying to stay organized, you'll love this jar.
Do you find yourself forever searching for that perfect jar? You know, that hypothetical jar that is literally the perfect size and style for, say,  storing knick knacks in your car, office, or around the house, keeping your food fresh, preventing gum and candy from going stale, stashing trail mix in your bag when you go on a hike or commute to work and school, or keeping dog treats fresh for months (while also preventing the smell from escaping)?
Look no further, you've finally found that jar, and it's even more remarkable than you dreamt it. The 500 ml (16.9 fluid ounces) All-Purpose ScrewTop Jar is just that, an easy go-to choice for anything you can think of.
At first glance you, and everyone who sees you using it, will notice the ultra-modern appearance. Sleek jet black from a distance, when you hold it up to light you'll enjoy glimpses of rich deep purples hues. People will spot you and ask what planet it came from. It's truly stunning, but it's not just for show.
This jar is much more than looks; it's real quality and class all the way through. Digging a little deeper, this jar is heavy, durable, airtight, and smellproof. But we haven't even touched on the best part... it actually enhances whatever you put inside!
Like all of our Infinity Jars glass containers, the All-Purpose ScrewTop Jar is lab-designed with futuristic, patented UV technology at the forefront. It refracts damaging visible light rays, while only permitting beneficial UVA (black light), UVB, and infrared light rays. To put it simply, whatever you keep inside is preserved and protected from degradation. Nuts stay crunchy, gum stays soft, dog treats don't stale, even water stays fresher for longer.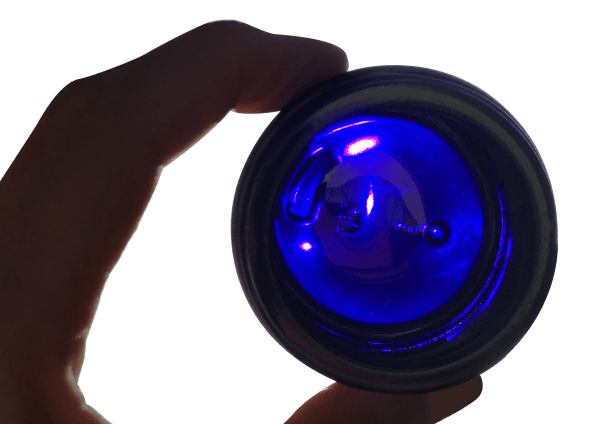 Patented Ultraviolet glass
The secret of its high-performance is in its glass pigmentation. While it looks black on the outside, it's actually made of ultraviolet glass. Ultraviolet glass blocks all harmful visible light while beneficial UV and infrared rays that extend the freshness of goods.
Infinity Jars Versus Common Jar Types
| | | | |
| --- | --- | --- | --- |
| | Infinity Jars | Clear Jars | Amber Jars |
| Preserves for 2+ Years | | | |
| Enhances Contents | | | |
| Blocks Out Visible Light | | | |
| Airtight Cap, Leak-proof | | | |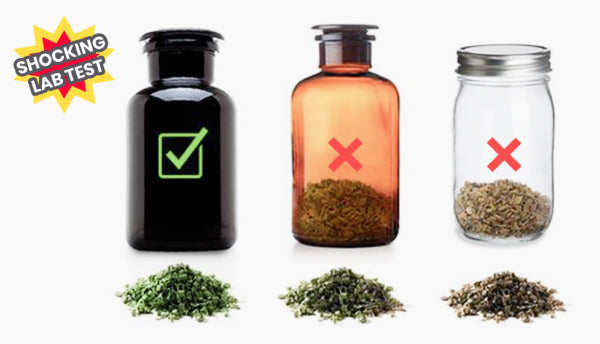 2-MONTH CHIVE TEST
The Infinity Jar clearly outperformed the other jars by keeping the chives green and fresh. Chives are among the most fragile and easily perishable herbs you can find at a grocery store.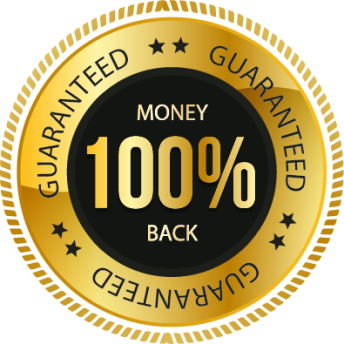 30-DAY MONEY-BACK GUARANTEE
If for any reason you are not 100% satisfied, please return your Infinity Jars product(s) within 30 days for a no-questions-asked refund.
Care Instructions
Dishwasher safe. Avoid putting the jars in the bottom rack.
Simply hand-wash the jars with soap & dry them off. Avoid extreme changes in temperature.
Other Sizes in This Style