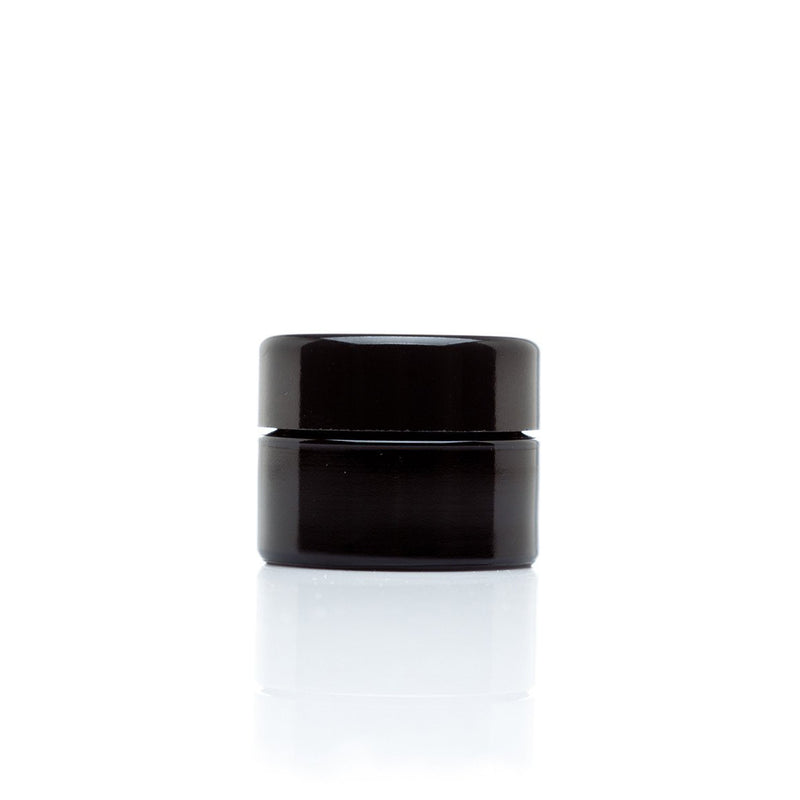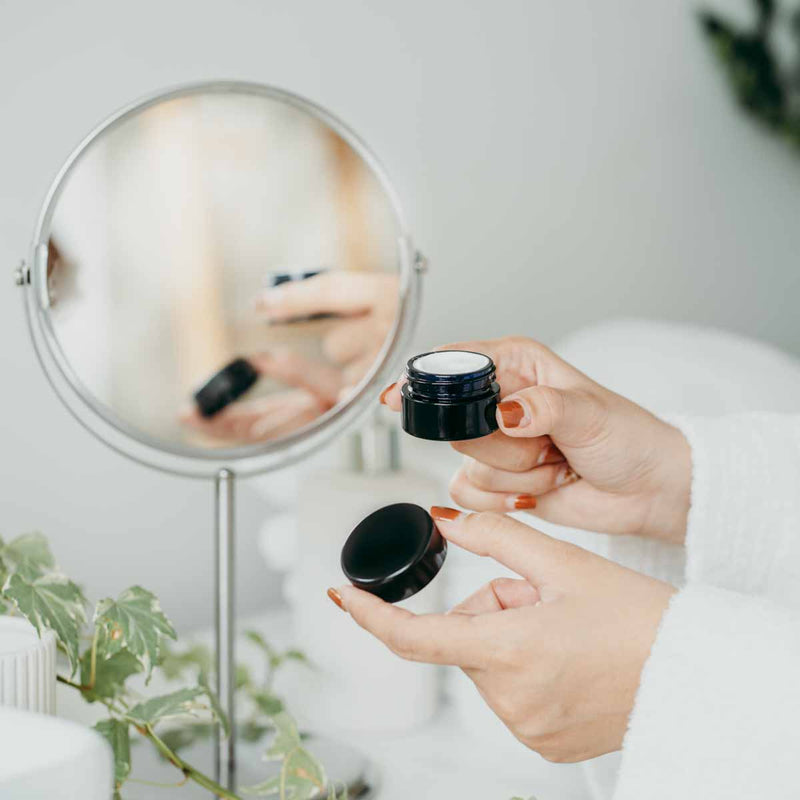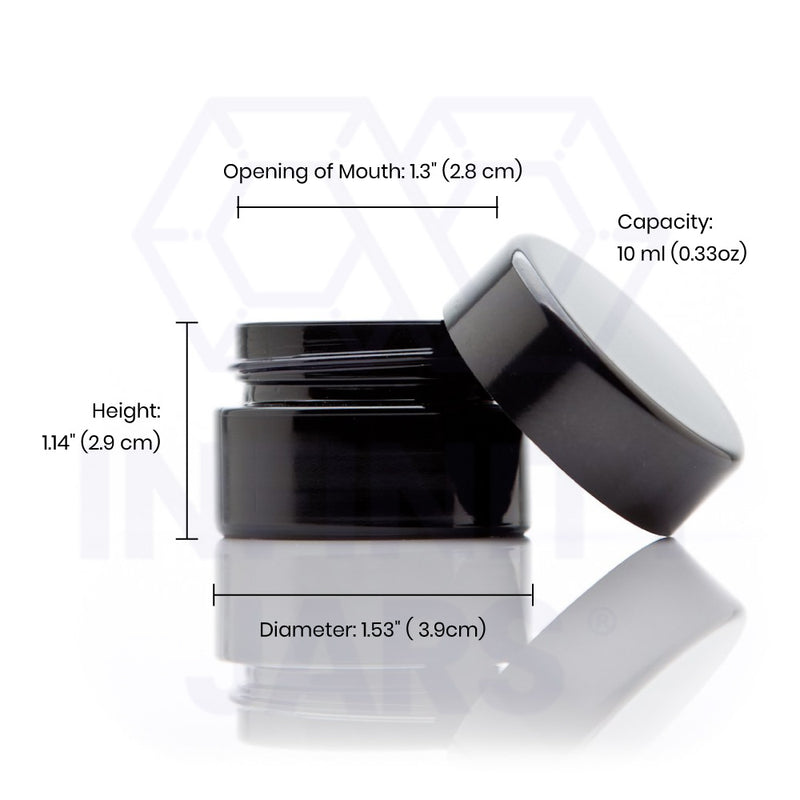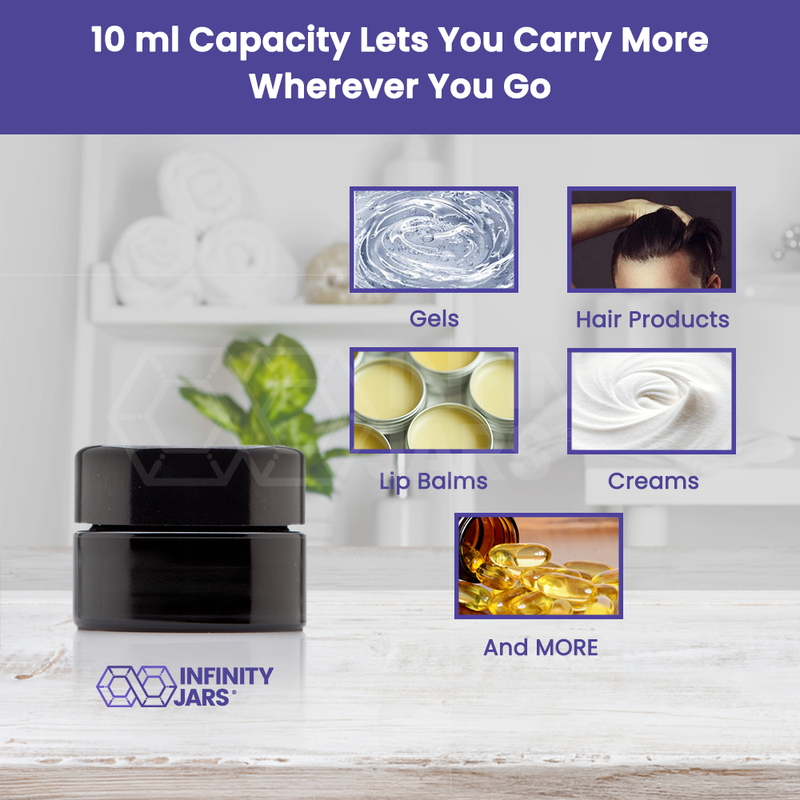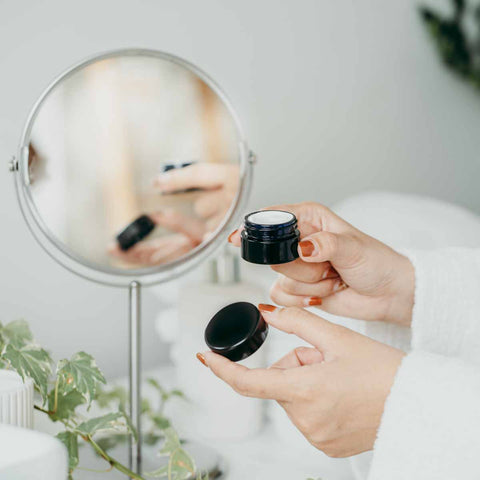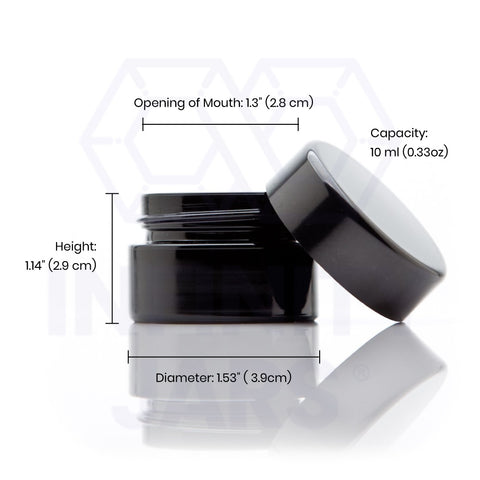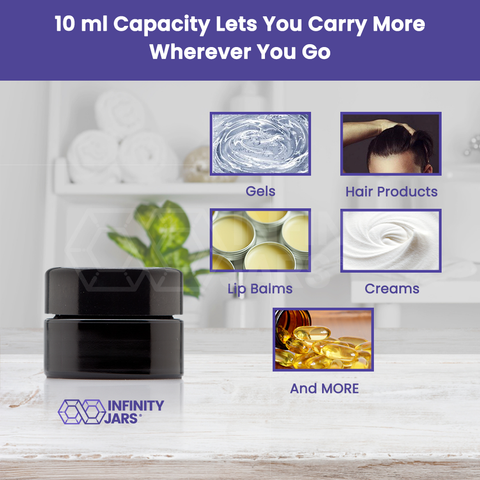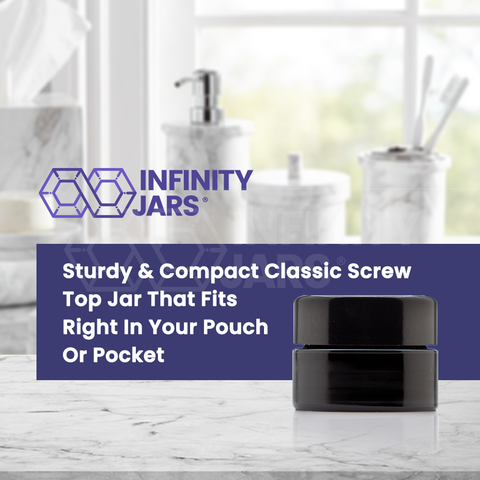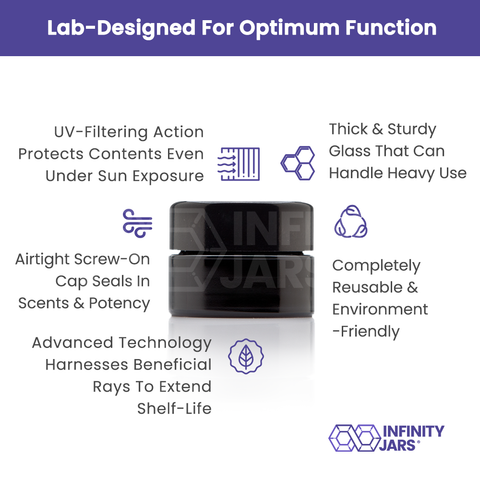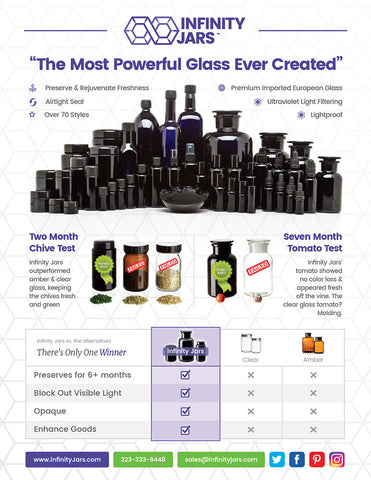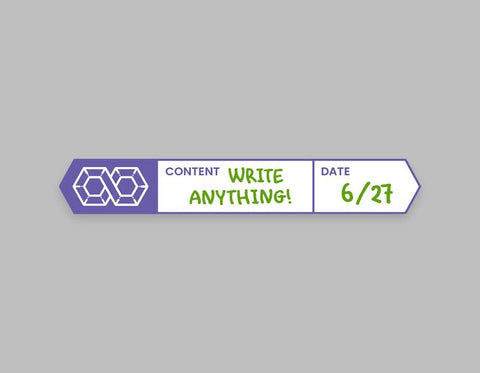 Lightproof

Lightproof Ultraviolet Glass Blocks All Visible Light Rays
Airtight

Airtight Design Dramatically Slows Degradation
Heavy-Duty

Thick European-Made Glass Designed in a Lab
Description:
A New Addition
We heard your requests loud and clear—in our line of best-selling "classic" screw top jars, Infinity Jars has now added one that comes in a 10 ml size! Double the capacity of our teeny tiny 5 ml screw top, 10 ml classic jars would give you double the benefit while still remaining discreet.
Good For Anything
Store and protect your DIY blends of oils or creams. Keep them as fresh, fragrant, and effective as the day you made them while also being able to carry them with you wherever, to be used whenever.
The Science
As with our other tried and tested classic screw top and other jars, you can always rely on the protective power of this 10 ml jar against destructive visible light. Those kinds of rays would never get past its UV filters. Infrared and UVA light, on the other hand, are another story—our European-made, thick and durable glass would let those kinds of light right in. Why? Because they're scientifically proven helpful in the preservation of almost any type of goods.
Our Promise
Whether it's food or herbs, oils or solids, they'd receive a boost from the energy that our UV glass bottles let in, and this is guaranteed to help prolong their shelf-life for even longer than half a year. Just perfect for liquids and creams exposed to sunlight at every reapplication!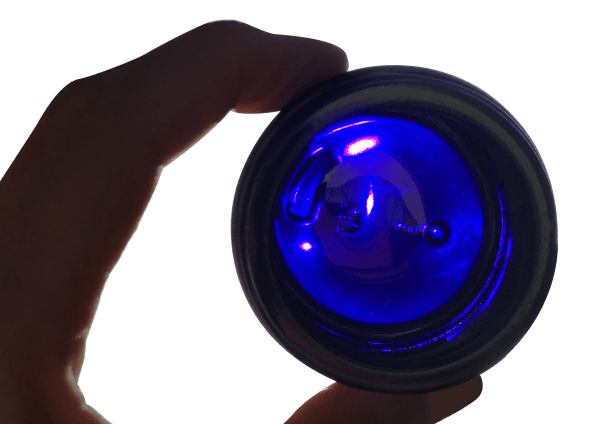 Patented Ultraviolet glass
The secret of its high-performance is in its glass pigmentation. While it looks black on the outside, it's actually made of ultraviolet glass. Ultraviolet glass blocks all harmful visible light while beneficial UV and infrared rays that extend the freshness of goods.
Infinity Jars Versus Common Jar Types
| | | | |
| --- | --- | --- | --- |
| | Infinity Jars | Clear Jars | Amber Jars |
| Preserves for 2+ Years | | | |
| Enhances Contents | | | |
| Blocks Out Visible Light | | | |
| Airtight Cap, Leak-proof | | | |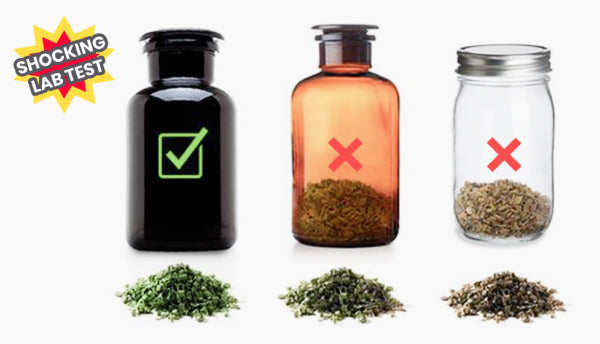 2-MONTH CHIVE TEST
The Infinity Jar clearly outperformed the other jars by keeping the chives green and fresh. Chives are among the most fragile and easily perishable herbs you can find at a grocery store.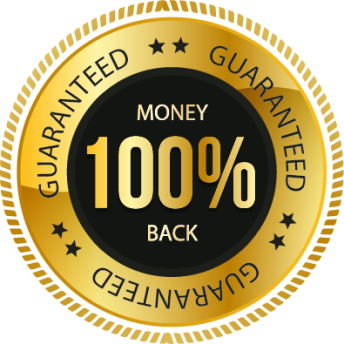 30-DAY MONEY-BACK GUARANTEE
If for any reason you are not 100% satisfied, please return your Infinity Jars product(s) within 30 days for a no-questions-asked refund.
Care Instructions
Dishwasher safe. Avoid putting the jars in the bottom rack.
Simply hand-wash the jars with soap & dry them off. Avoid extreme changes in temperature.
Other Sizes in This Style