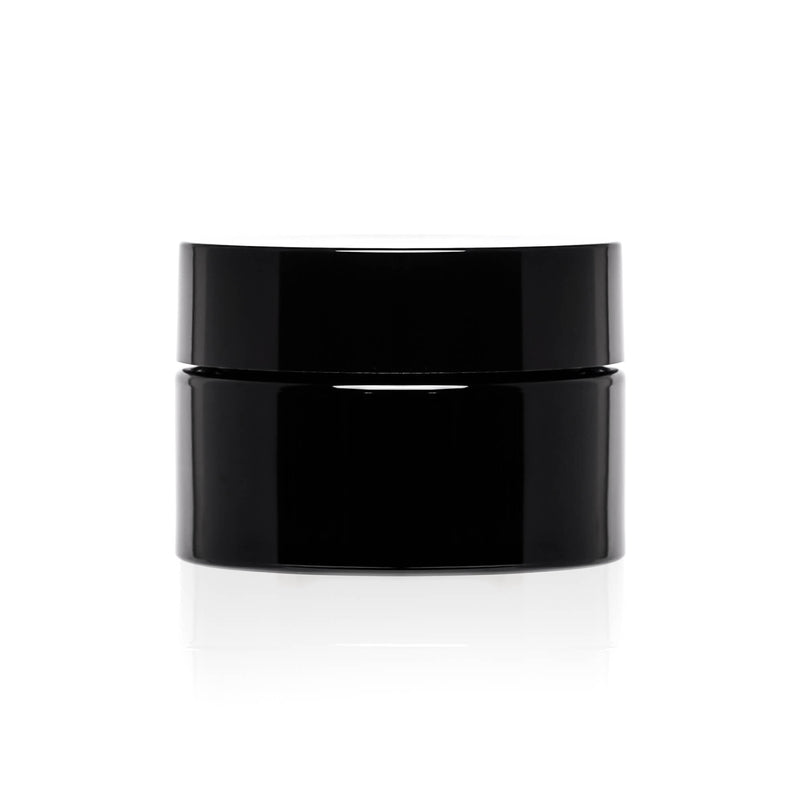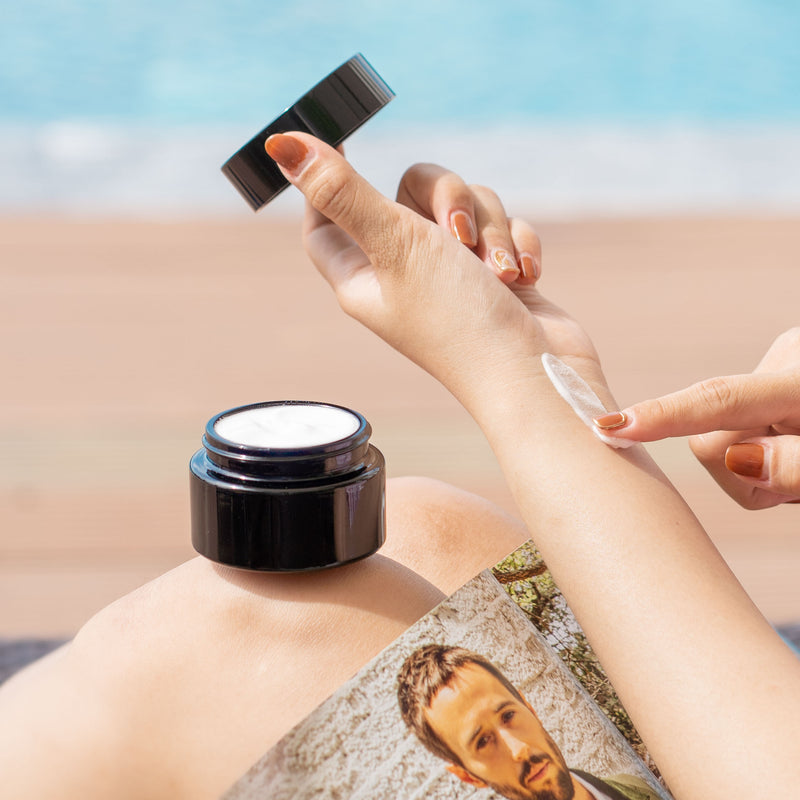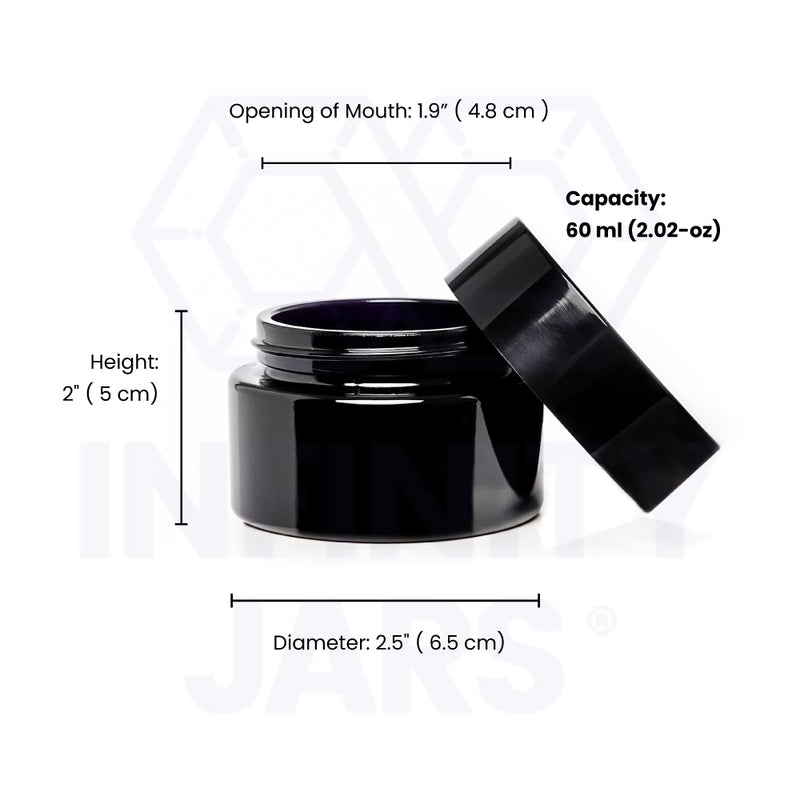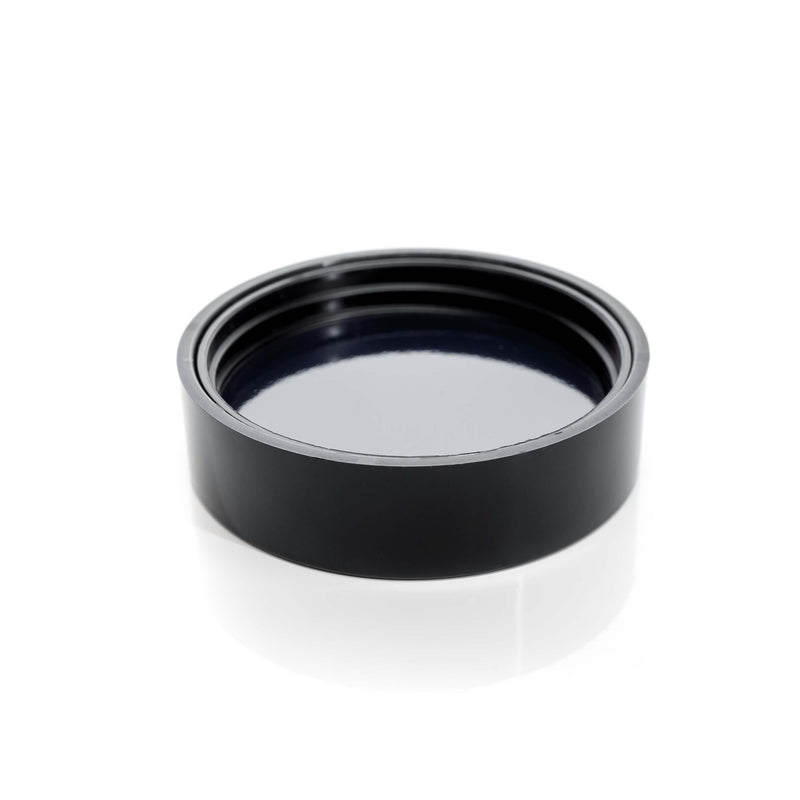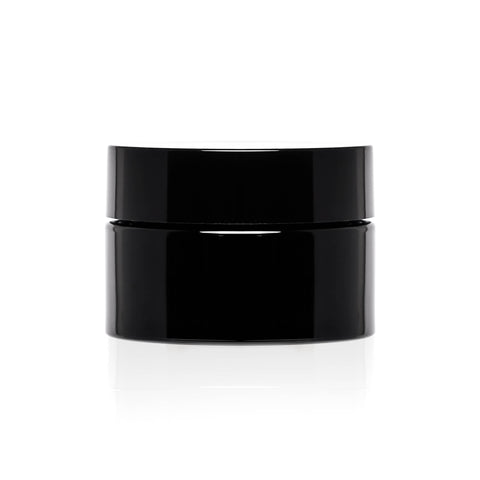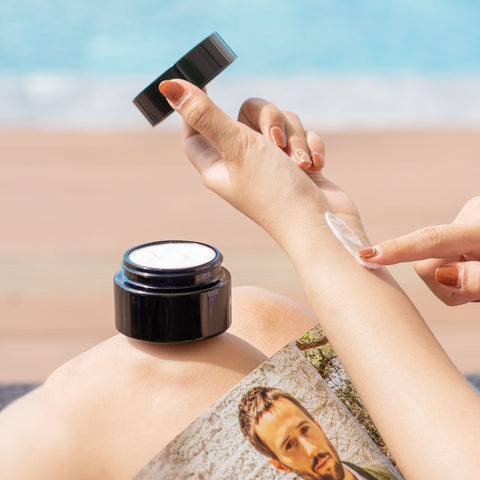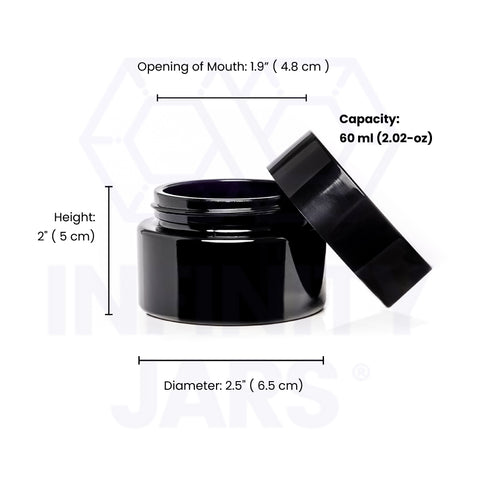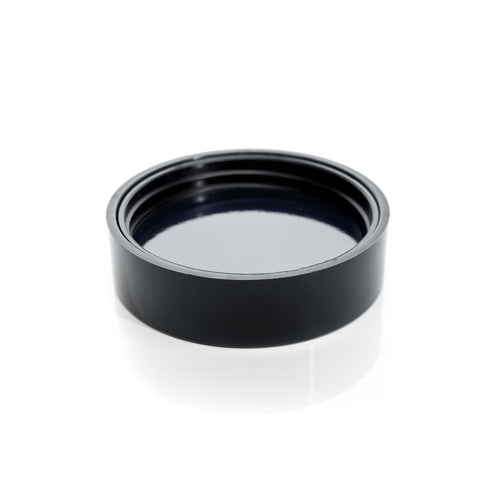 Lightproof

Lightproof Ultraviolet Glass Blocks All Visible Light Rays
Airtight

Airtight Design Dramatically Slows Degradation
Heavy-Duty

Thick European-Made Glass Designed in a Lab
Description:
Traveling with children? Looking for a secure jar to store medicine and expensive creams? Our 60 ml Childproof Classic Screw Top Jar might just be what you need. It's made with thick and durable deep purple glass that doesn't scratch or break easily. With a storage capacity of 2.11 fl oz, this jar is perfect for travel and conveniently fits small bags, car compartment, and carry on luggage. It's great for storing powders, herbs and spices, medicines, cosmetics, and even small food items. You can store food and other light-sensitive items in this jar without fear of them perishing even after 6 months. Thanks to our UV glass technology, harmful visible light is blocked from entering the glass and speeding up the degradation process. Instead, beneficial UVA and infrared light enter the container to gently cleanse and sanitize the contents, killing bacteria and other pathogens. The childproof cap also features a violet-colored sealing element made from PHAN, a three-layer laminated material that has two layers of solid PET film on the outside and a layer of foamed EPE on the inside. The airtight seal from the cap prevents oxygen and other airborne contaminants from entering and affecting the potency of the jar's contents.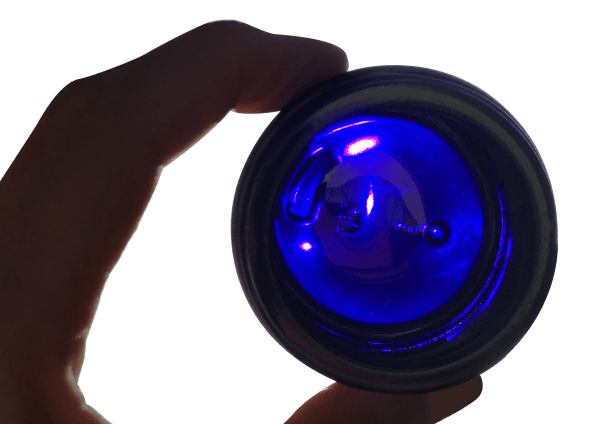 Patented Ultraviolet glass
The secret of its high-performance is in its glass pigmentation. While it looks black on the outside, it's actually made of ultraviolet glass. Ultraviolet glass blocks all harmful visible light while beneficial UV and infrared rays that extend the freshness of goods.
Infinity Jars Versus Common Jar Types
| | | | |
| --- | --- | --- | --- |
| | Infinity Jars | Clear Jars | Amber Jars |
| Preserves for 2+ Years | | | |
| Enhances Contents | | | |
| Blocks Out Visible Light | | | |
| Airtight Cap, Leak-proof | | | |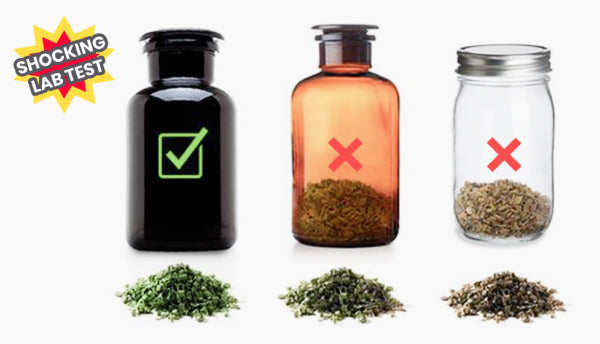 2-MONTH CHIVE TEST
The Infinity Jar clearly outperformed the other jars by keeping the chives green and fresh. Chives are among the most fragile and easily perishable herbs you can find at a grocery store.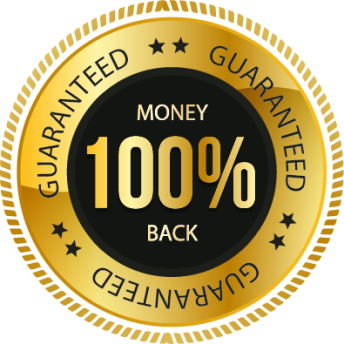 30-DAY MONEY-BACK GUARANTEE
If for any reason you are not 100% satisfied, please return your Infinity Jars product(s) within 30 days for a no-questions-asked refund.
Care Instructions
Dishwasher safe. Avoid putting the jars in the bottom rack.
Simply hand-wash the jars with soap & dry them off. Avoid extreme changes in temperature.
Other Sizes in This Style