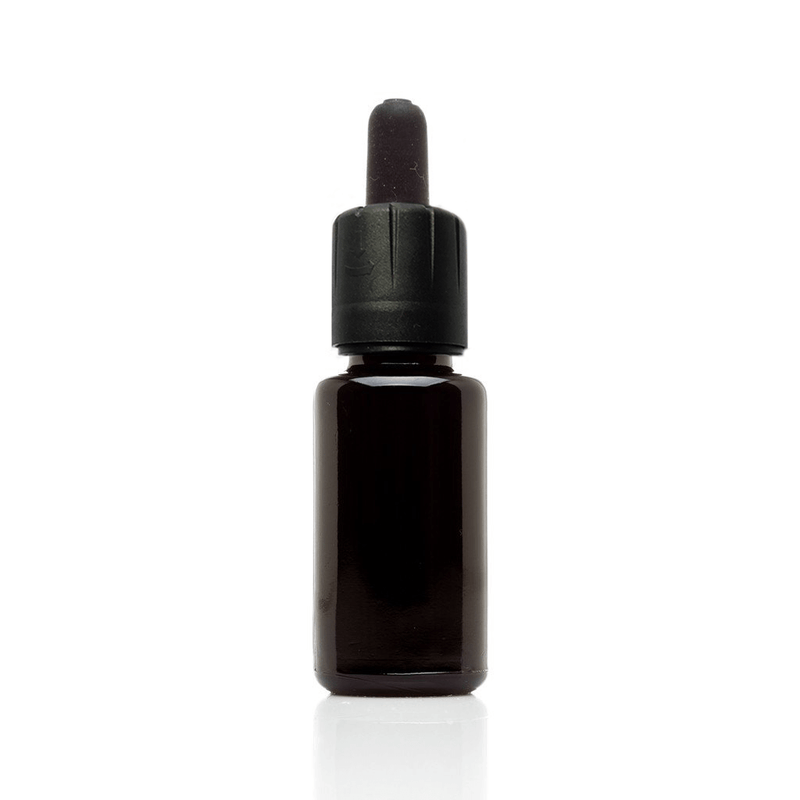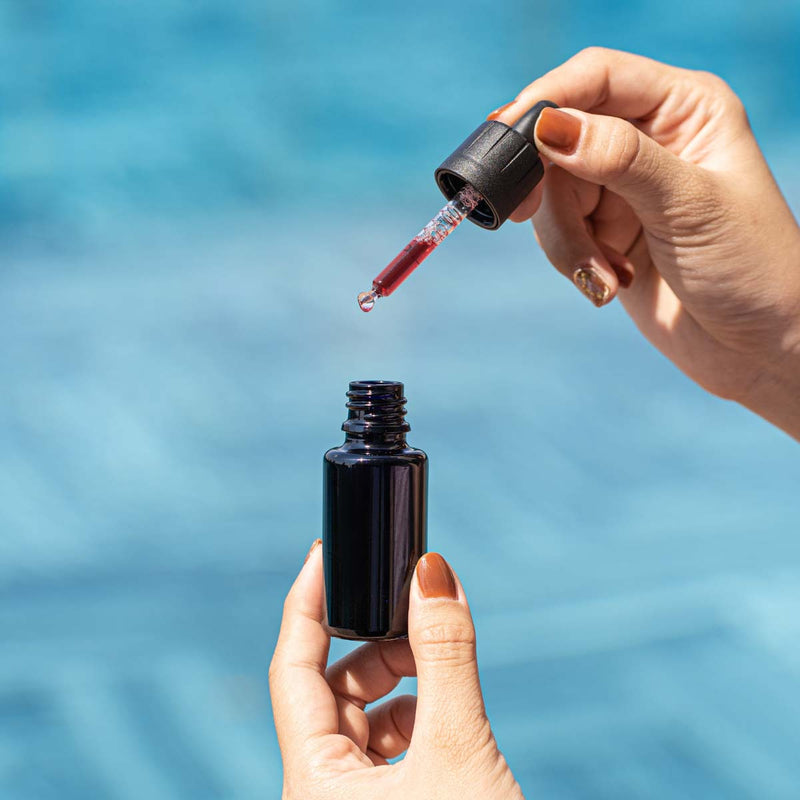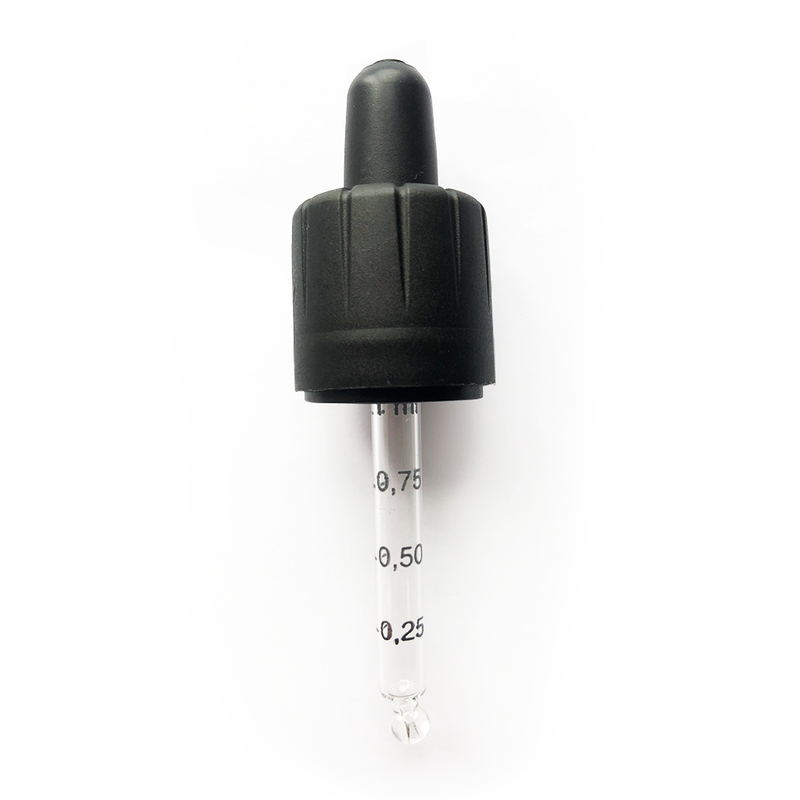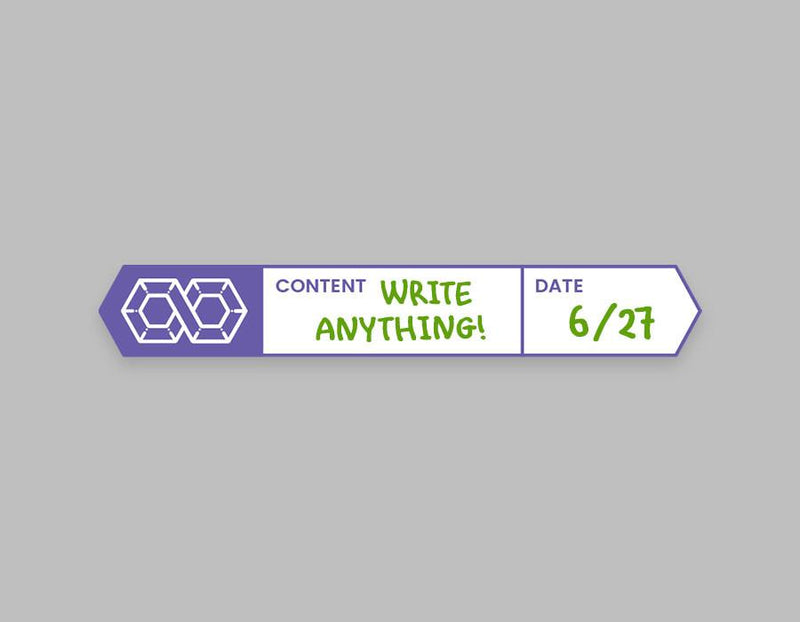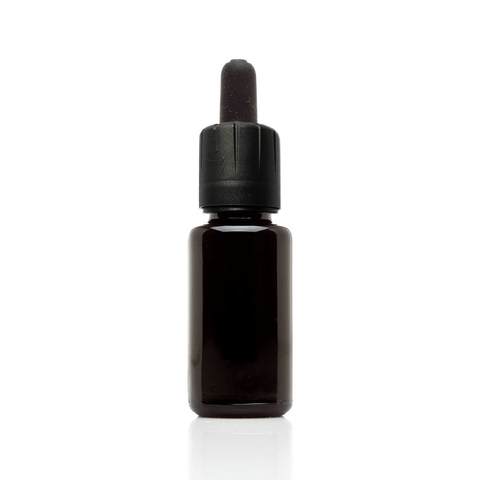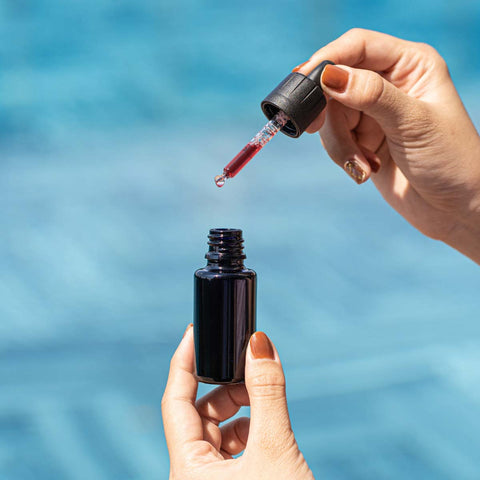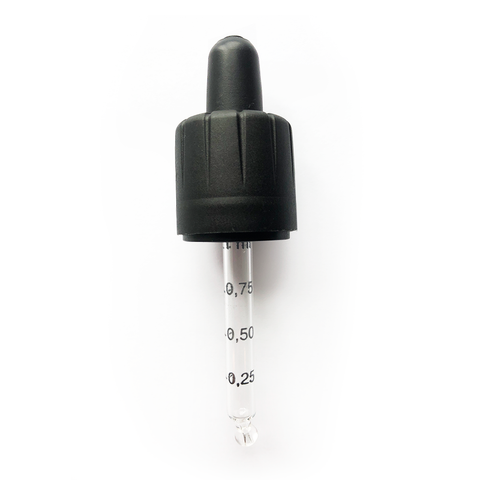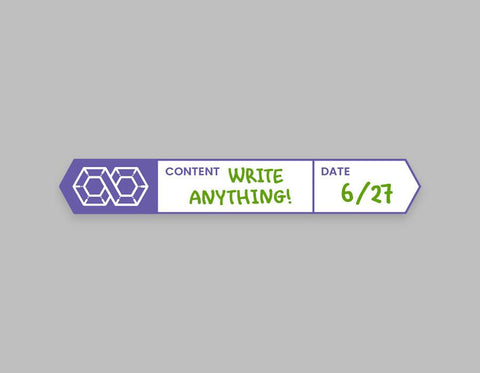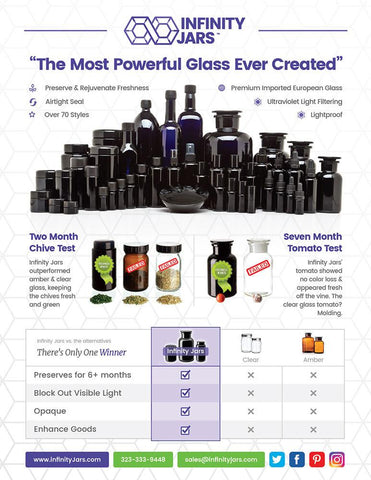 Lightproof

Lightproof Ultraviolet Glass Blocks All Visible Light Rays
Airtight

Airtight Design Dramatically Slows Degradation
Heavy-Duty

Thick European-Made Glass Designed in a Lab
Description:
Gone are the days when you have to worry about taking liquids on the go. Whether it's your child's syrup meds or vitamins, your eye drops, or herbal tinctures, you can now comfortably travel with these things kept safely in your purse. Not only that, but the Infinity Jars dropper bottles are also perfect for storing liquids in your shelf, refrigerator, and first-aid box.
Leakproof & Childproof Cap
The 15 ml Childproof Graduated Pipette Graduated Dropper Bottle has an ultra-secure cap that can keep contents intact and safe from potentially harmful external elements. Even better, the cap takes a little bit of skill to unscrew, so you won't have to worry about playful kids tampering the cap and wasting the contents.
Glass Graduated Pipette
Unlike other luxurious bottles, this glass dropper bottle isn't merely for aesthetics. Instead, it's designed with function and purpose in mind. The graduations on the pipette are perfect for making sure that you or your child takes the liquid with the right dosage. Plus, with a rubber squeeze bulb connected to the pipette, you have full control over how much of the liquid you'll get per use.
Ultraviolet Glass
Aside from leaking and getting tampered by kids, a common problem in storing liquid medicines is the loss of potency and freshness. This is especially true for medicines exposed to light rays, including artificial light that can speed up the degradation of organic matter.
It's for this reason that Infinity Jars uses lab-tested ultraviolet glass. This type of glass effectively blocks out harmful light rays while permitting beneficial rays that act as natural preservatives. With this high-tech yet all-natural process, you can rest assured that your meds will stay fresh and safe for use.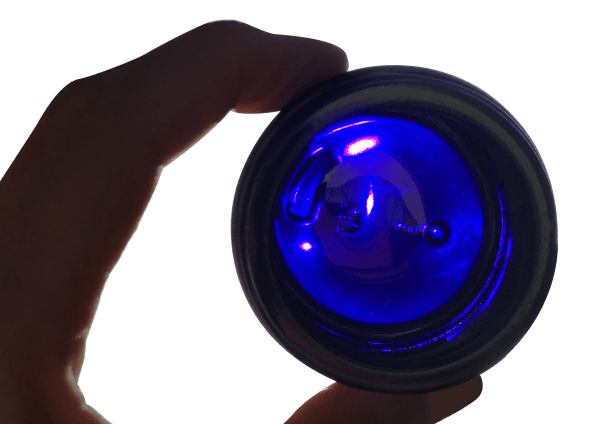 Patented Ultraviolet glass
The secret of its high-performance is in its glass pigmentation. While it looks black on the outside, it's actually made of ultraviolet glass. Ultraviolet glass blocks all harmful visible light while beneficial UV and infrared rays that extend the freshness of goods.
Infinity Jars Versus Common Jar Types
| | | | |
| --- | --- | --- | --- |
| | Infinity Jars | Clear Jars | Amber Jars |
| Preserves for 2+ Years | | | |
| Enhances Contents | | | |
| Blocks Out Visible Light | | | |
| Airtight Cap, Leak-proof | | | |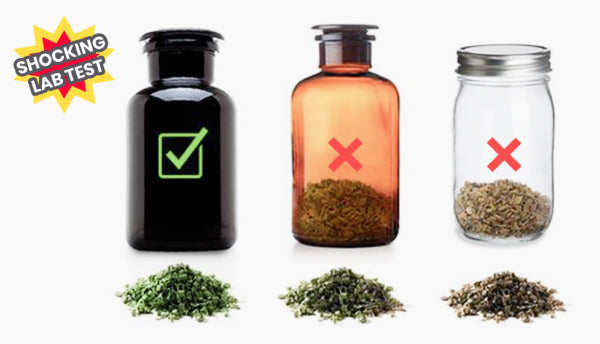 2-MONTH CHIVE TEST
The Infinity Jar clearly outperformed the other jars by keeping the chives green and fresh. Chives are among the most fragile and easily perishable herbs you can find at a grocery store.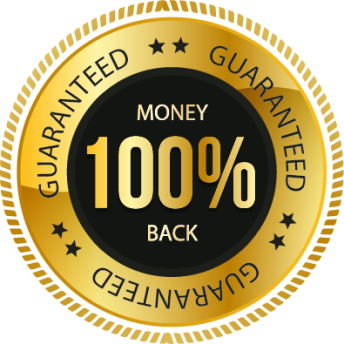 30-DAY MONEY-BACK GUARANTEE
If for any reason you are not 100% satisfied, please return your Infinity Jars product(s) within 30 days for a no-questions-asked refund.
Care Instructions
Dishwasher safe. Avoid putting the jars in the bottom rack.
Simply hand-wash the jars with soap & dry them off. Avoid extreme changes in temperature.
Other Sizes in This Style