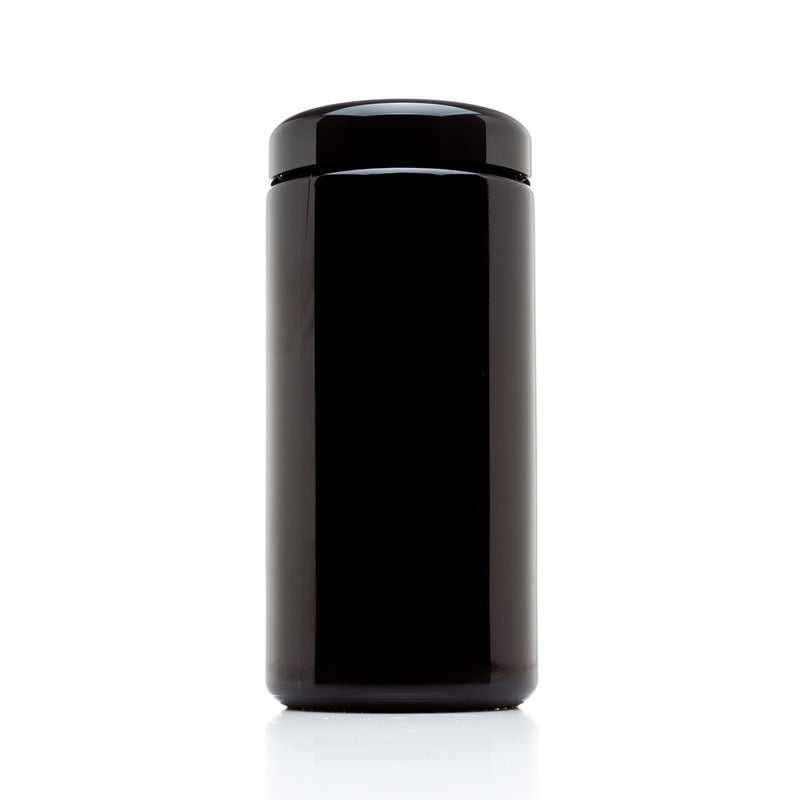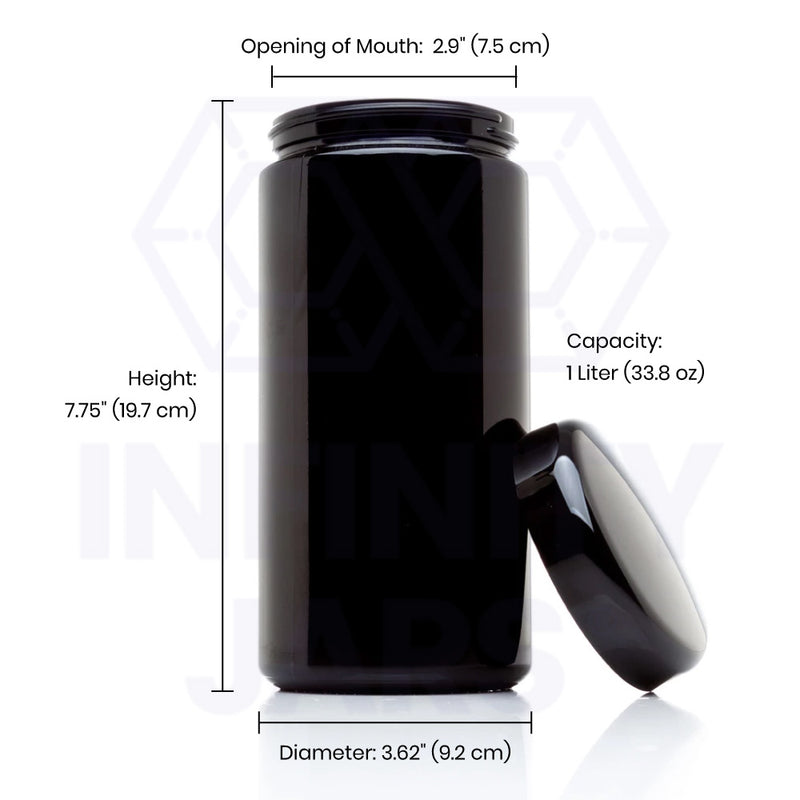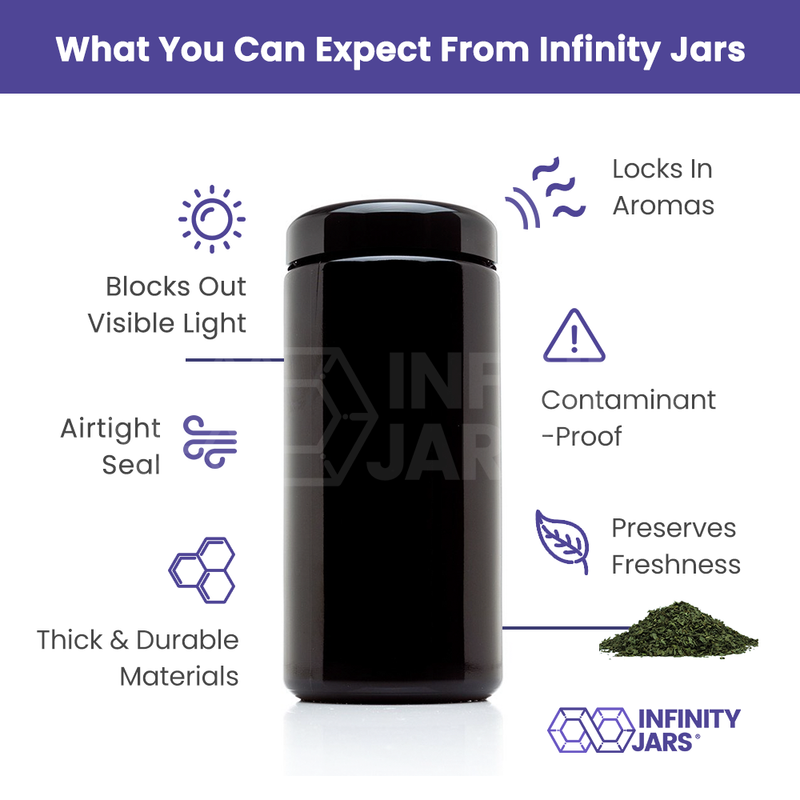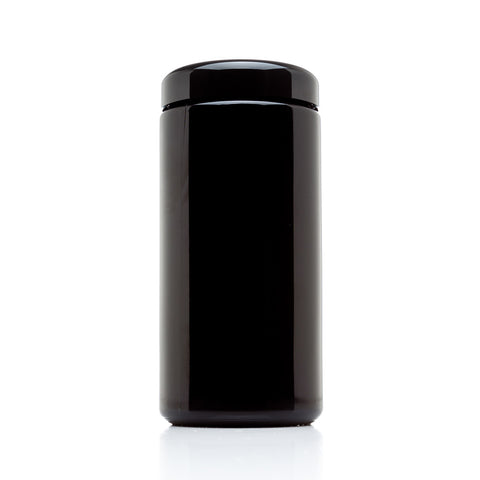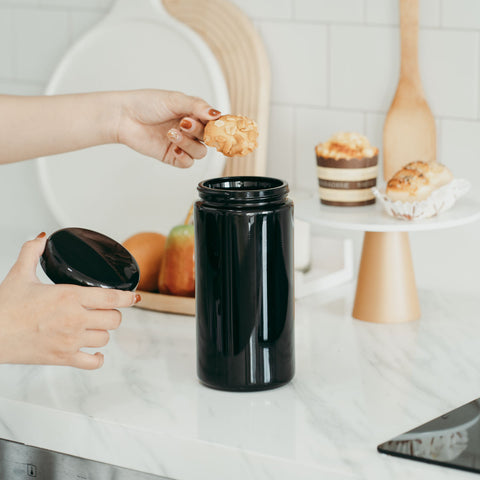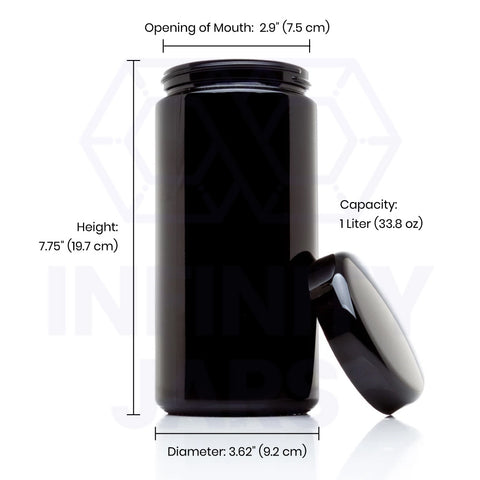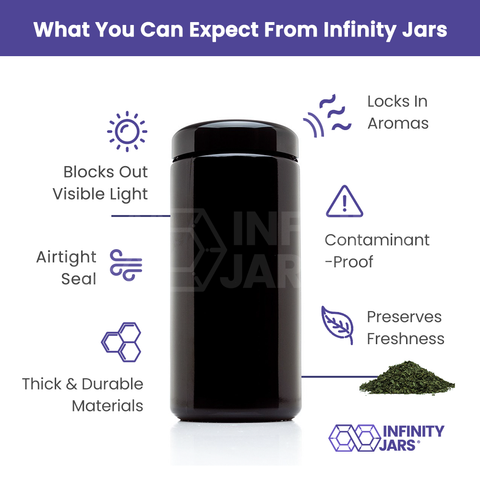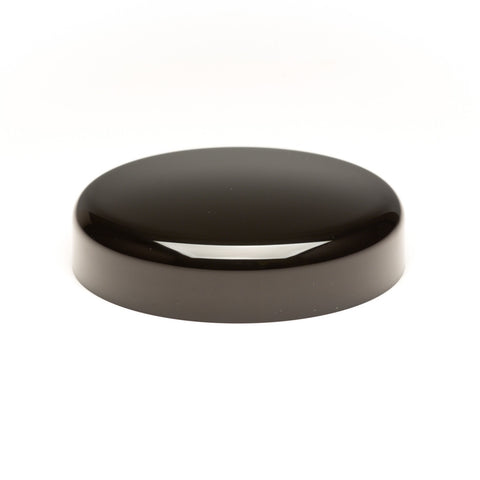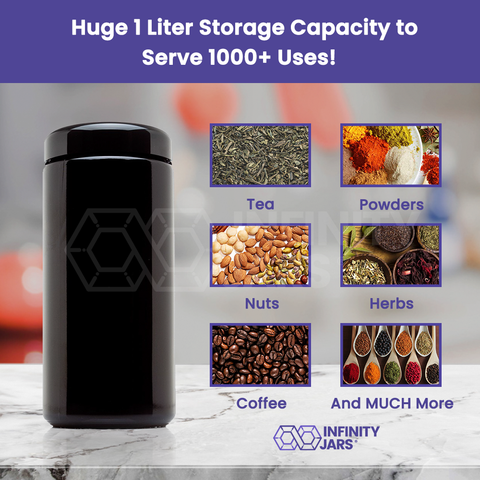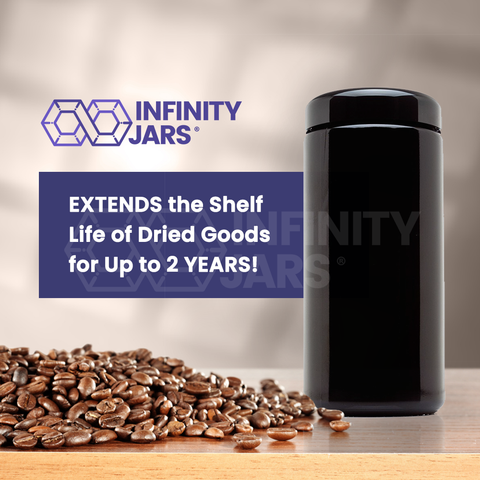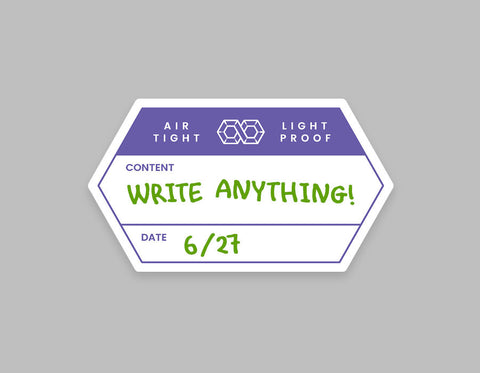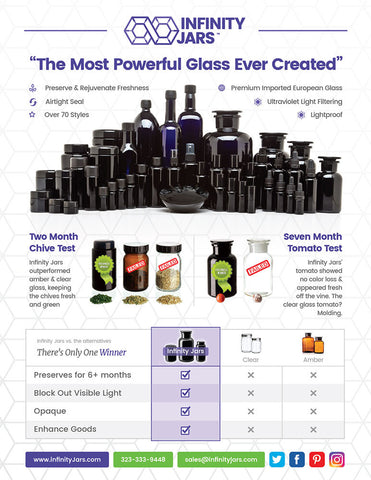 1 Liter Classic Screw Top Wide Mouth Jar

Frequently Bought Together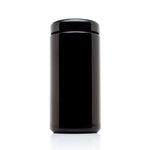 1 Liter Classic Screw Top Wide Mouth Jar
$29.00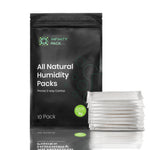 Infinity Pack 8g, 10 pack, 62% RH
$18.00
Why You Should Buy This Set?
This powerhouse combination removes humidity from the inside and blocks harmful UV, oxidation, and moisture. Our patented two-way technology helps keep herbs, spices, and other moisture-sensitive products fresh for up to 3 months, retaining the fragrance and flavor of what's inside the glass jar. Learn more about Infinity Pack >
$47.00
$72.00
35% OFF!
Add this set to cart
Lightproof

Lightproof Ultraviolet Glass Blocks All Visible Light Rays
Airtight

Airtight Design Dramatically Slows Degradation
Heavy-Duty

Thick European-Made Glass Designed in a Lab
Description:
A relatively new addition to our offering of screw top jars, the 1 Liter wide mouth glass screwtop has quickly become one of our most popular products. And for good reason, when you consider the wide range of kitchen uses it's size and capacity are suitable for. Taking a peek into the kitchens of our team, you'll see this in action preserving the quality and taste of expensive bulk Japanese green teas and exotic coffee beans, preventing the smell of stinky dog treats from leaking out (and ensuring they don't lose that crunch factor our pups love), and containing homemade trail mix blends (while guaranteeing they won't go stale before our next hike).
Why does it work so much better than other glass jars and plastic containers? For starters, it's watertight and airtight, smell proof, and leakproof. But the real secret lies in the fact it's been lab-designed and optimized to be lightproof, blocking out all harmful light rays while permitting beneficial light like infrared and certain ultraviolet waves to permeate. The result is a jar that will preserve the quality of large batches of your special expensive and/or DIY goods for a shocking length of time.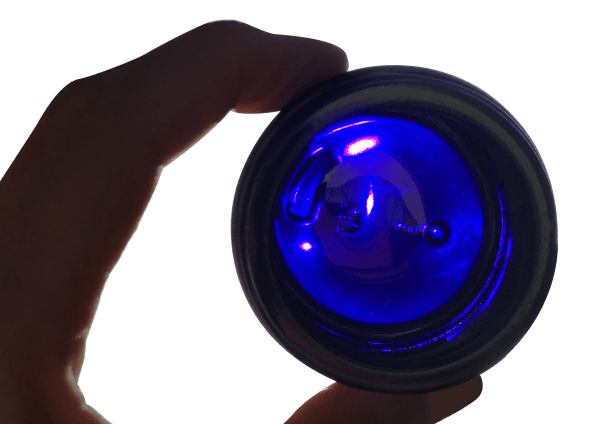 Patented Ultraviolet glass
The secret of its high-performance is in its glass pigmentation. While it looks black on the outside, it's actually made of ultraviolet glass. Ultraviolet glass blocks all harmful visible light while beneficial UV and infrared rays that extend the freshness of goods.
Infinity Jars Versus Common Jar Types
| | | | |
| --- | --- | --- | --- |
| | Infinity Jars | Clear Jars | Amber Jars |
| Preserves for 2+ Years | | | |
| Enhances Contents | | | |
| Blocks Out Visible Light | | | |
| Airtight Cap, Leak-proof | | | |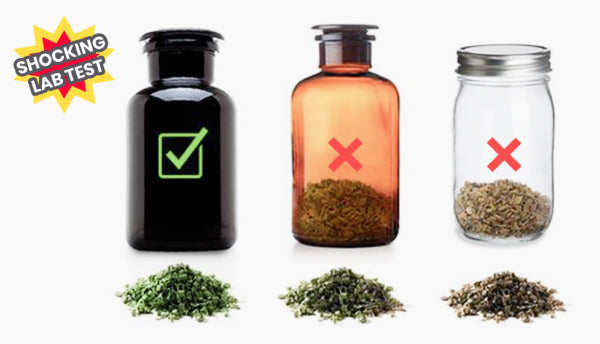 2-MONTH CHIVE TEST
The Infinity Jar clearly outperformed the other jars by keeping the chives green and fresh. Chives are among the most fragile and easily perishable herbs you can find at a grocery store.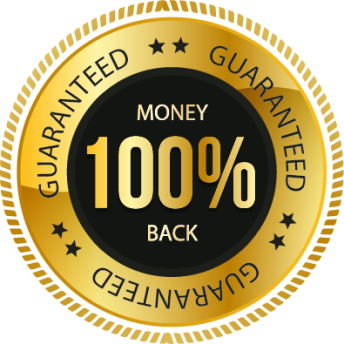 30-DAY MONEY-BACK GUARANTEE
If for any reason you are not 100% satisfied, please return your Infinity Jars product(s) within 30 days for a no-questions-asked refund.
Care Instructions
Dishwasher safe. Avoid putting the jars in the bottom rack.
Simply hand-wash the jars with soap & dry them off. Avoid extreme changes in temperature.
Other Sizes in This Style